Nordictrack X7i Treadmill Review
A popular model that really delivers.
Click our coupon link below and a $40 discount will automatically appear in your shopping cart!
Click Here To Save $40 On The X7i Now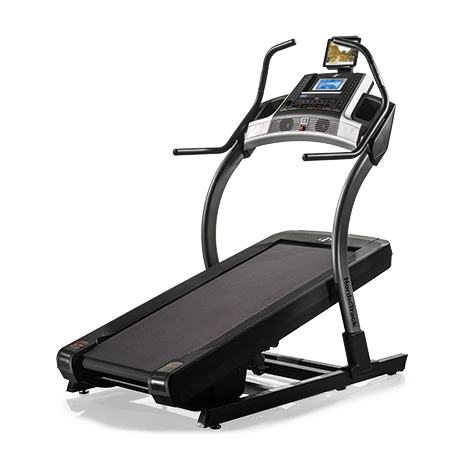 More Nordictrack Treadmill Reviews
Nordictrack X7i Treadmill
Rating: 4 stars –

Reviewed by TreadmillReviews.com
The NordicTrack X7i is worth looking at, even if the price tag is high. One thing you'll notice right off the bat is that this machine is one of the higher priced Incline Trainers, yet it does not have the most impressive specs of the bunch. I think the X7i has just always been a popular choice, so NordicTrack feels as though they can price it higher for that reason. The X7i does not have the most impressive specs or features, necessarily. The motor is only a 2.75 CHP DurX™ Commercial motor, which is not very powerful at all. The deck is a lengthy 22″ x 60″ and it comes with a pretty impressive cushioning system, so this makes it a better bargain. And of course, the most impressive part of this treadmill is the incline and decline options. The X7i comes with a -3% decline and a 40% incline. If you want to really lose weight quickly, an incline trainer is the best way to go. Overall, the X7i is a popular treadmill and this is why the price tag is so high. This treadmill comes with some pretty cool features, but it seems to fall short compared to the other options in the Incline Series lineup.