Last Updated: 2/15/2017
See the top Proform Treadmill Reviews for 2017 below. ICON Health and Fitness has been providing consumers and gyms alike with grade-A equipment for decades. Treadmills were only just starting to become a mainstay feature in homes when they first hit the scene. Over time, and as they developed into a must have for many families, their family of brands came to dominate the market.
Not only does ICON sell these tra, but they have expanded their line considerably in the past decade. They now also produce ellipticals, stationary bikes, and ski machines, and even high tech apps and smartphone compatible devices. All of which are top of the line, and provide the latest in fitness technology.
The brand has come a long way since the early days. ICON Health and Fitness owns a number of sister companies you have almost certainly come across. They include Gold's Gym, Weider, iFit and ProForm. This makes them one of the most influential fitness parent companies across the globe, and one of the most recognizable names in health.
2017 ProForm Treadmill Series Summary
The Nordictrack sister brand is becoming more and more popular as the years go on. They are well known for certain features common in their different models, including: 4.0+ CHP motors, 7" – 10" full color touch screens with web browsing and Android compatibility, a longer, wider belt (22" x 60'), access to iFit, heart rate monitoring through handlebar sensors or additional wireless chest straps, cushioning for safer running with less impact, friction dampening to reduce noise, and a lot more.
Prices vary, but start for as low as $599. Their commercial grade and professional grade series both provide the same features you have come to expect from top of the line models you would find in a gym. Imagine getting that workout from home, and skipping the monthly membership! Over a very short period of time, these awesome machines pay for themselves.
Here is what we found in our review of the ProForm models.
Pro Series
---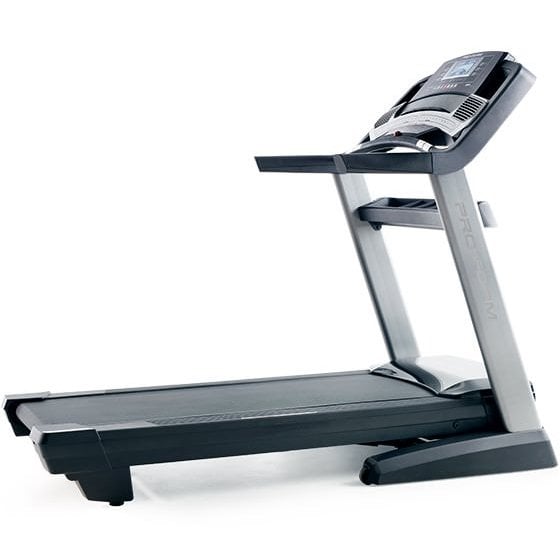 Pro 2000
3.5 CHP motor, .3% – 15% incline, up to twice the calorie burn with specialized features meant to ramp up your workout.

---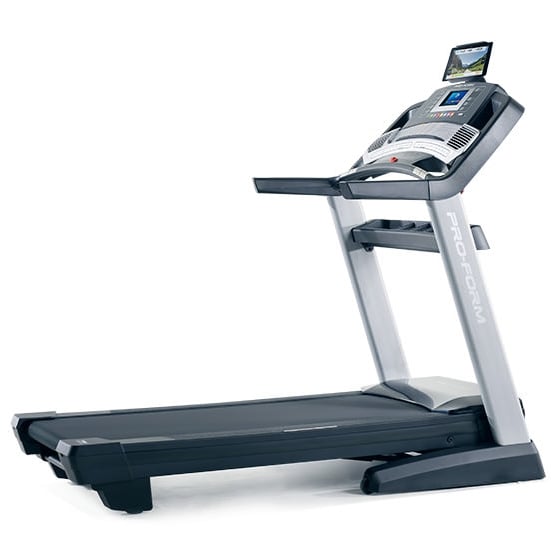 Pro 5000
4.0 CHP motor, 7" full color touchscreen display, iFit enabled to give you access to more features and programs so you never get bored.

---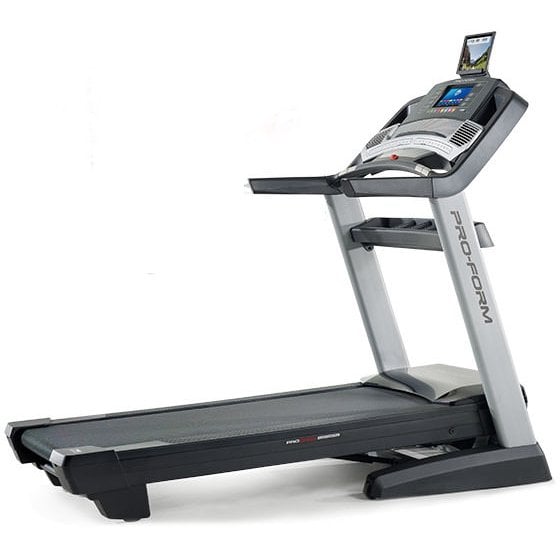 Pro 9000
4.25 CHP motor, high end gym quality and top of the line, 10" full color touchscreen display with web browsing and preinstalled apps for trainer led workouts, and media viewing.

Premier Series
---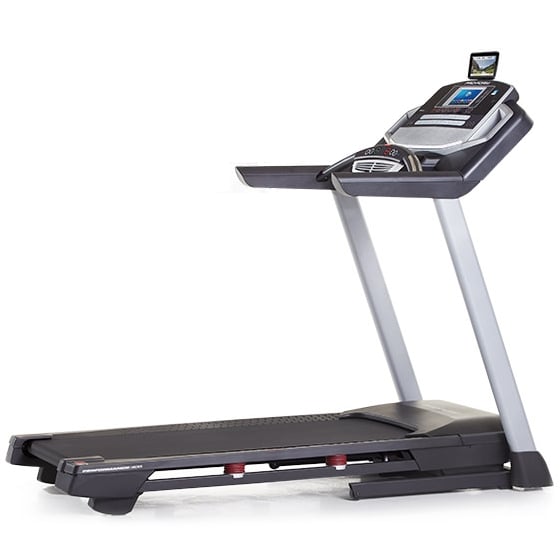 Premier 900
3.0 CHP motor, 20" x 55" belt for longer strides without taking too much room in the home gym, 7" color touchscreen with web browsing capability and pre programmed workout apps.

---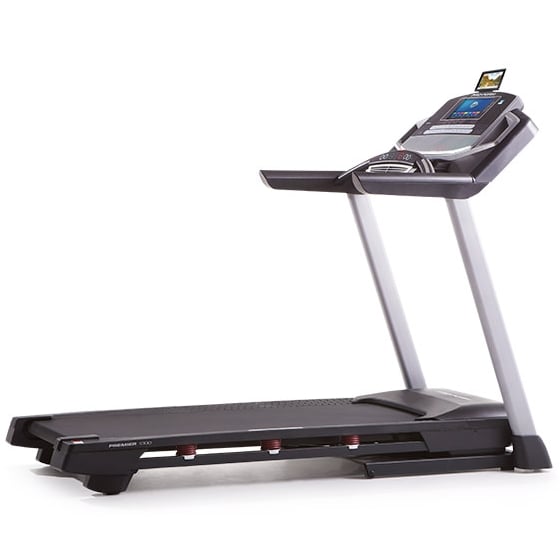 Premier 1300
3.5 CHP motor, 20" x 60" belt for people who need more space behind them for longer strides, 0% – 12% incline adjustment to increase workout results.

Sport Series
---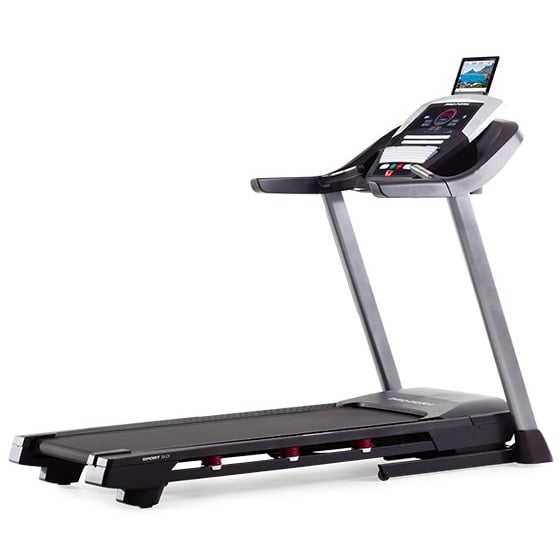 Sport 5.0
2.5 CHP motor, Bluetooth enabled iFit for customized, extensive workout improvements, and LED watts display for quick stat monitoring.

---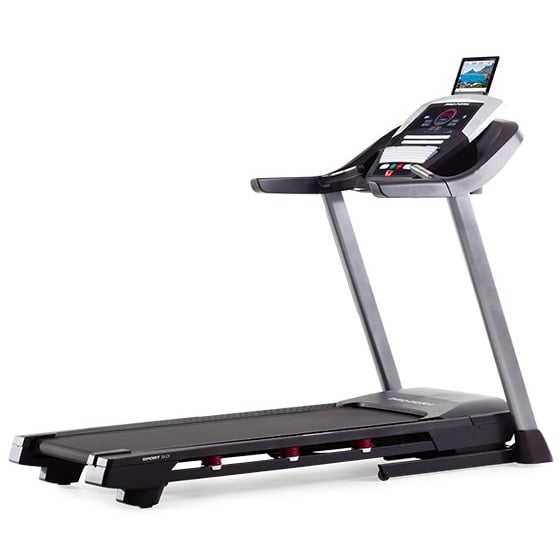 Sport 7.5
2.75 CHP motor, 0% – 12% incline adjustment for more effective workouts, pre programmed workouts to blast fat, cardio, target zones and more.

Boston Series
---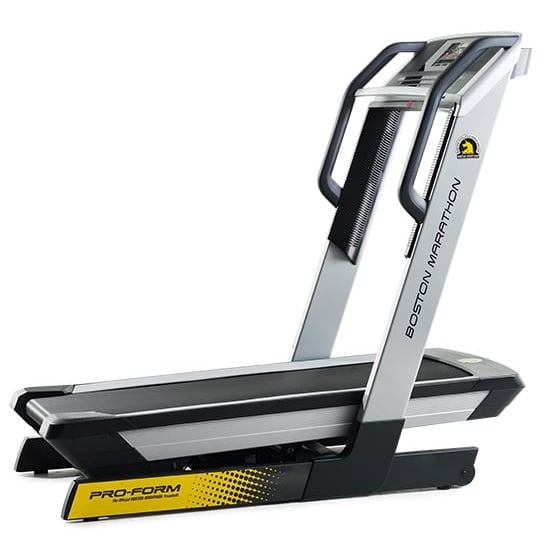 Boston Marathon 3.0
Train for the Boston Marathon from home, 4.25 CHP motor, 10" color web enabled touchscreen.

---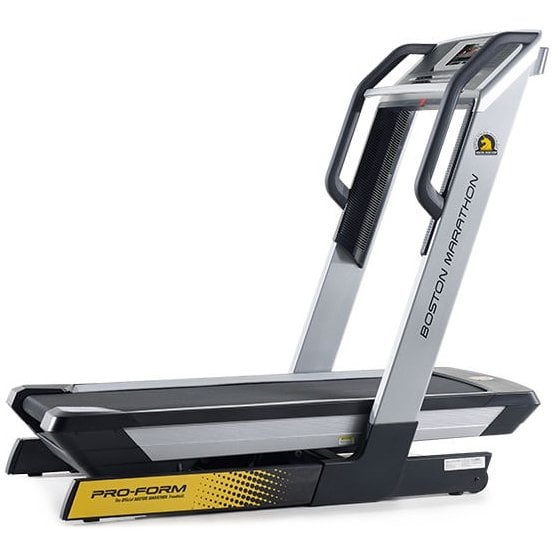 Boston Marathon 4.0
4.25 CHP motor, Boston HD workout videos for interactive experience, Speedring technology for quick speed adjustments with the touch of a ring on your finger.

---
The Pro's About ProForm Series
Motor Power – All ProForm treadmills have high powered motors that are designed to give you a consistent workout every time. The patented technology and included rollers reduces the friction between the belt and deck, so even with the higher powered motors on some models (4.0+), it is more quiet than most brands on the market. So even though you are getting more punch in your treadmill, you are able to hear through either speakers or headphones without having to blast the volume.
Tech Features – The tech features are undeniably impressive with ProForm treadmills. We found in this review that the touchscreen displays are more intuitive than most. The commands activate quickly, allowing you to bring up apps, start or stop media, or make adjustments to your screen quickly, without having to slow down. The heart rate monitors are accurate, both when using handlebar sensors and chest straps. The compatible iFit with Bluetooth is a great addition that gives you more control over your workouts.
Reliability – ProForm, like all brands from ICON Health and Fitness, are a reliable brand that you know you can count on. They build sturdy machines with high weight capacities, able to take a lot of rough trade during walks or runs. Providing warranties on frames, decks, motors, parts and labor means you know you will never get stuck with a model that doesn't work.
Our General Opinion About ProForm Series Treadmills
All in all, this is a great brand. The treadmills are solidly built, full of useful features, and designed to improve your workout through incline, speed, intuitive tools, and extras like chest straps, speed rings, and adjustable tablet holders. The technology is great and top of the line, making them far superior to the old models with attached televisions that only work half the time (you know what I'm talking about, gym goers).
On the con side, some of the models have lower weight capacities that make them unusable for exercisers who are 300+ lbs. But others luckily have weight capacities far higher, so as long as you check the feature list before buying you should be fine.