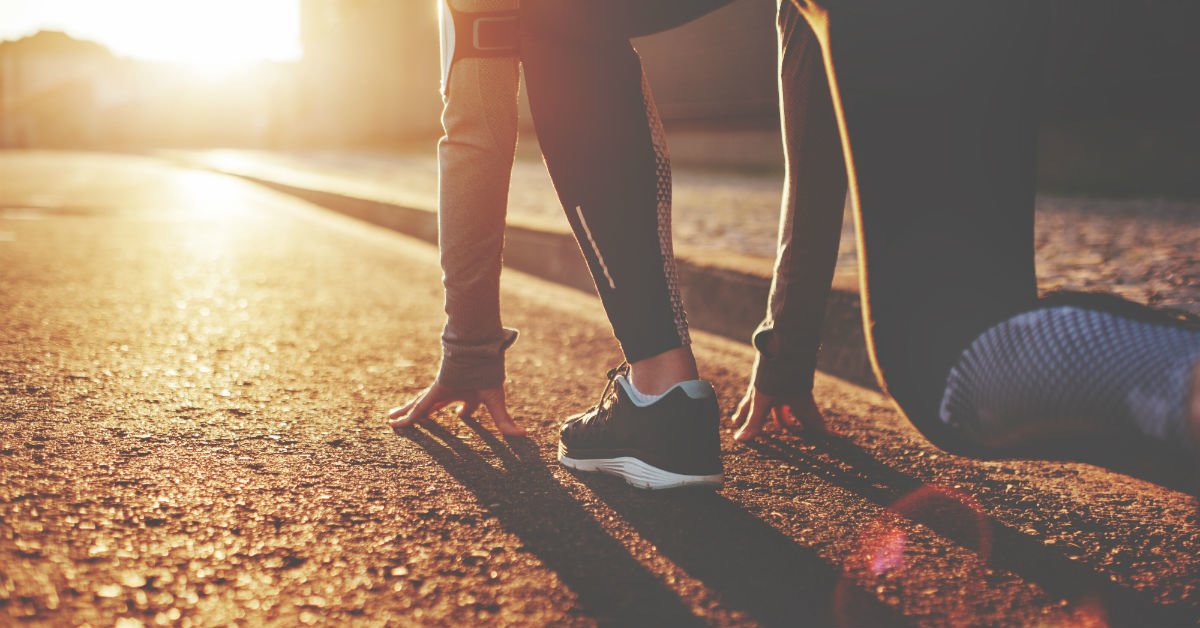 Adidas
Adidas makes finding sport-specific gear easy thanks to their well-organized website. Their compression TechFit shirts with UPF 50+ are the perfect option for morning or late night football practice while the loose fitting Double Up Tank might be the perfect airy option to shoot hoops.
Alo
We won't forget about activewear for the hard core yogis. It clearly takes special fabric to be able to twist the body into a pretzel or stand on your hands for days without wardrobe malfunctions. Alo has comfortable and well-fitted clothing for both yogis and yoginis.
Athleta
Sorry guys, This one's for the ladies. Athleta makes great clothing for serious female athletes who like to take their training outside. Their Pacifica UPF Hoodie is lightweight, breathable and will keep you from getting fried with its UPF 50+ protection. Called "unstinkable," the fabric is laced with silver salts which are meant to have an antimicrobial effect.
Brooks
Brooks- the runner's haven for quality running attire and gear. Women will tell you not all sports bras are created equal. Brooks is known for their full-coverage, high support bras for serious female athletes. Men's clothing boasts a collection with tops that utilize their DriLayer fabric meant to keep you 30% cooler.
New Balance
Your one-stop-shop for almost every sport. Whether running, training, playing basketball or hiking, New Balance has great garb. Their performance stretch fabric utilizes welded seams and movement-adaptive fit. Plus, they're one of the only major fitness companies to make many of their products in the USA.
Nike
No surprise Nike makes the list. The sleek check logo represents a clothing line trusted by athletes of all types. Need specialized fabrics for outdoor heat deflection? Check. Need Dri-FIT fabric that wicks sweat from your skin. Check. From workouts on the beach to the mountains, Nike has a wide range of performance attire.
Oakley
Most of these 10 clothing lines utilize high-tech fabrics to wick moisture. The O Hydrolix by Oakley is no exception. The wicking material pulls perspiration from the skin to the outer layer where it can evaporate. The poly-cotton mix keeps you warm during your colder weather workouts and cool in the heat.
Reebok
Great for any type of athlete, Reebok has a line specifically for Crossfit. Their men's collection also has shorts and other attire perfect for MMA fight training. Reebok fabrics go through an odor reducing treatment so your opponents will be knocked out by your fist and not by your stench.
Tasc Performance
Think bamboo. Why stick with just cotton or polyester when Tasc Performance has created a softer, natural product. Great for sensitive skin, the natural bamboo fabric wicks moisture and fights odor all without chemical additives.
Under Armour
Designed with performance in mind, Under Armour has you covered head to toe for about every sport and during every season. From their high support, water wicking sports bras to their trademarked CoolSwitch fabric that pulls heat away from the body; design precision makes the fit feel like a second skin.