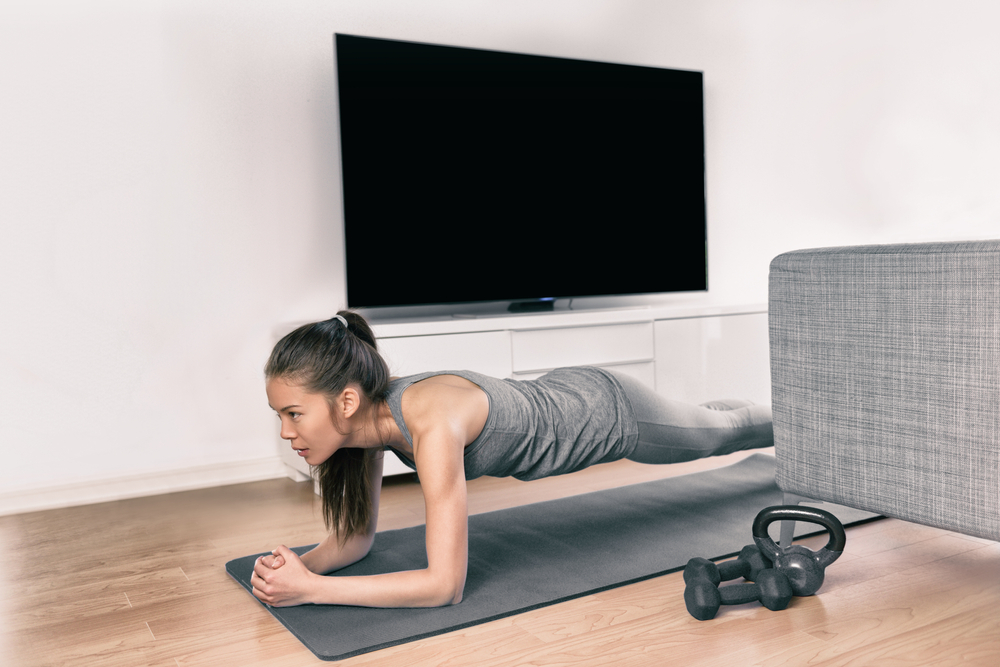 If the coronavirus and subsequent lockdown have you missing out on your time at the gym, don't worry – there are plenty of ways to get your workout in at home (or even your backyard) without missing a beat. You might just need to make a few substitutions, but fitness can still be a priority on your schedule, with or without a current gym membership!
There are some essential pieces of equipment that you can get in order to build your own version of a home gym, and most pieces are decently priced and easily accessible. Not only will creating your own workout space give you some much-needed exercise during the long and drawn out days of quarantine, but fitting some exercise into your schedule each day will also help you stay on track with your health and wellness goals.
Let's take a look at some of the top pieces of gym equipment that you can use at home – keeping you fit, healthy, and active!
Cardio Equipment
This can include machines like ellipticals, treadmills, rowers, ski ergs, arc trainers, and stationary bikes, just to name a few! What you'll need to think about is how much space you have to utilize for one of these machines. Some do take up more space than others, and some can easily fold away when not in use (like certain treadmills, for instance). You'll be able to get in your daily run, bike, or row even if the weather isn't cooperating with you, and you'll simultaneously burn fat and calories while boosting your endurance!
Resistance Bands
If you're not in the market for some weights, then resistance bands might be the next best thing! These bands come in several shapes, sizes, colors, and intensity levels, and are suitable for just about anyone looking for strength training. Plus, not only do resistance bands not take up much space, but they're super lightweight, and you can take them anywhere…from your home gym to the backyard and on the go, these bands add a ton of variety to your workout and can be used for both strength training and cardio exercises alike.
Yoga Mats
Not just for yoga, these mats are perfect for adding some cushion and support to your body during a workout session. Mats come in many different sizes, and you'll need to pick one based on the type of exercise you'll be doing. For example, if you're doing yoga exercises and practicing balance, you probably don't want a thick mat, lean towards the ones that are 1/8" thick. Once you know what you're going to use your mat for, you can narrow down the material and texture that will work best for your exercising needs!
Dumbbells
If you're missing out on your body sculpt class at the gym, have no fear, you can do your own weight training at home! Dumbbells are an excellent form of resistance training, and come in several different weights; these can range from 1-2 pounds all the way up to 125 pounds! This means that everyone can utilize them, from beginners to advanced exercisers. The biggest thing to remember with dumbbells is to get a couple of different sets, after all, those 15 pounders that you use for bicep curls will feel like hardly anything when you're working bigger muscle groups like your legs! Having a range of weights will give you options, and will allow you to switch up your workouts continuously.
Kettlebells
These cast-iron pieces of equipment are typically used for high-powered movements such as swings, high pulls, and snatches. Even so, these dynamic resistance weights can work your strength, cardiovascular endurance, balance, and even coordination! Your center of gravity will be different with a kettlebell than with a dumbbell, and you might find yourself needing two different sizes in order to complete your exercises (a lighter version, and a heavier version).
The thickness of the handle is something to keep in mind, and determining the weight you'll use is something else to consider. If you're a beginner, starting a bit lighter and working on your coordination and strength with the kettlebell is ideal, especially to reduce the risk of injury. As you progress, you can work your way up to heavier bells. And bonus, kettlebells don't typically take up much space – and are easily moveable – so you can take your workout indoors or out!
There are tons of different pieces of exercise equipment out there to choose from. The important thing is that you choose the types of equipment that you know you will use and won't take up too much space in your home. Unless you have a dedicated area for a treadmill, dumbbells and other equipment.