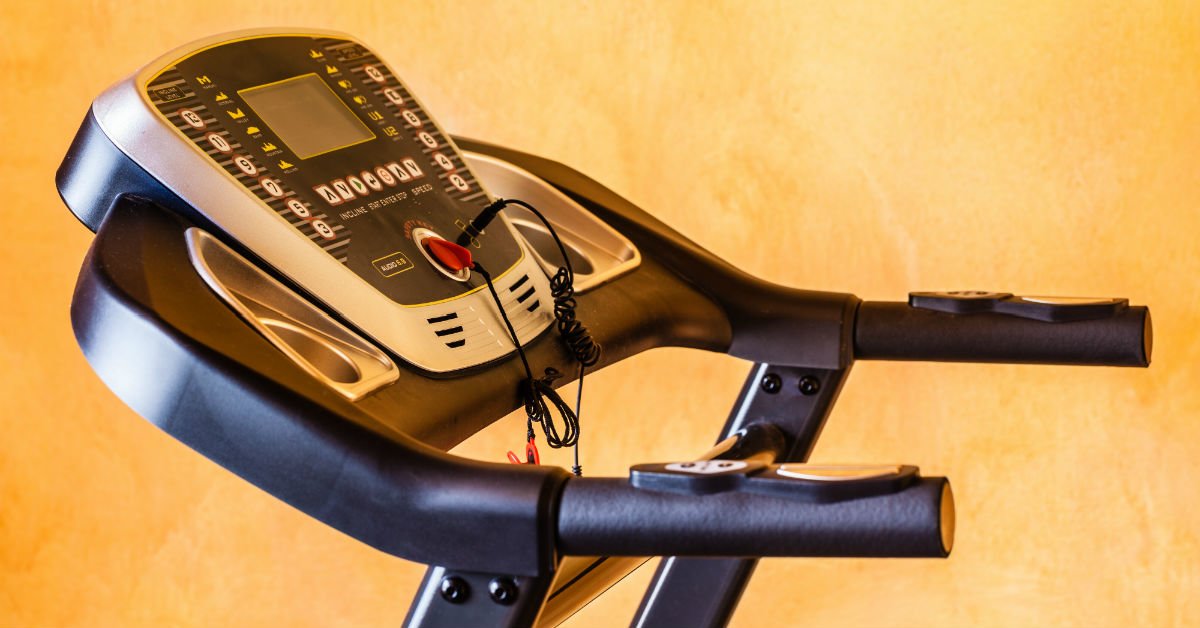 Apartment living space restrictions can vary depending on where you live. But when it comes to small apartments, you have some pretty clear living restrictions you need to meet before you purchase a treadmill.
To help you find a treadmill that can meet both space restrictions, noise level requirements, and more, we have compiled a list containing 5 different treadmills at a variety of price points.  
Best Treadmills For Small Apartments
Here at Treadmill Reviews, we have researched, tested, and compared hundreds of treadmills. Through this process, we have found the 5 best treadmills for small apartments.   
One of the most affordable options when it comes to treadmills, the Horizon T101 is a good option for your small apartment. It is small and lightweight with an easy-to-use hydraulic folding mechanism. It may not hold up that well if you are a more serious runner but works well for walking and some light jogging.
Another affordable treadmill, the ProForm Power 995i is a step up from the T101 in both price and power. With a 3.0 CHP motor, this treadmill works best for walkers, joggers, and can support light running. It is also fairly light and easy to move, with a hydraulic system to make folding the deck easy.  
Ideal for all fitness levels, the NordicTrack Commercial 1750 is an excellent treadmill. It is wider and a bit longer than the T101 and Power 995i, but is also more stable. It has a variety of workout programs to keep you engaged in your workouts. It also folds up so you can save space when not using the Commercial 1750.
If you are looking for one of the sturdiest treadmills, the SOLE F85 is an excellent choice. The F85 can hold users who weigh up to 400 lbs. Most treadmills can only accommodate users who weigh up to 300 lbs. It can be especially helpful for heavier users who are easing back into exercise as it also has good cushioning on the treadmill deck to cushion joints.
If you are looking for health club-quality treadmill, the Matrix TF30 made our list for both its quality and apartment-friendliness. It is the most expensive treadmill on our list, but it is incredibly sturdy with no bouncing movements while you use it. It is a very compact treadmill and thanks to the position of the console, this treadmill's deck can fold up nearly vertically, saving you even more space.
Treadmill Criteria For Small Apartments
We have a specific criteria for treadmills to meet to be considered the best for small apartments. Our criteria for these treadmills are:
Price and quality – Not all treadmills are worth their price. Many of the lesser known treadmill brands do not create quality treadmills that are worth their price. By working with some of the top treadmill brands like NordicTrack, ProForm, SOLE, and Horizon, you can be sure the quality matches the price.
Folding ability – Not all treadmills come with the ability to fold. Be sure to check that your potential treadmill can fold so you can save on space in your apartment. Also when looking at folding ability, make sure the treadmill has a hydraulic system to make raising and lowering the deck easy.  
Low noise output – When apartments are small, they are also likely not soundproofed all that well. To avoid causing problems with the neighbors, you want at treadmill which runs quietly.
High stability – Have you ever used a bouncy treadmill? That is definitely not what you need when you are living in an apartment. Aside from the noise it would generate, a low stability treadmill has the potential to damage your floors. So you want a treadmill to stay in place as you workout.
Performance – If you are going to give up space for a treadmill, you should be sure that it is right for your fitness level. If you are a runner, you will need to look at treadmills at the $1,500 range. If all you need is walking and some occasional jogging, then one of the more budget treadmills may suit your needs.
Living in a small apartment doesn't mean you can't own a treadmill. If you follow our recommendations, then you can be sure to find a treadmill which will fit well into your apartment.