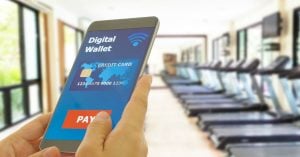 Many people send inquiries to us, asking Treadmill Reviews how to choose between purchasing a pricey or a cheap treadmill. For those who are not familiar with many different treadmills, it can be difficult to discern the differences between the variously priced treadmills.
We have developed an in-depth guide to help consumers find the best treadmills of 2018. However, if you are looking for a quick guide to just help you choose between a pricey and cheap treadmill, there are some key things you need to keep in mind.
Consider Your Treadmill Budget
The main reason why many people consider buying a cheap treadmill is generally due to budgetary concerns. Yet, buying a cheap treadmill can be a false economy.
Cheap treadmills:
Have short warranty periods or even no warranties.
Are generally constructed with cheaper materials and with less care than pricey treadmills.
Will have fewer features than pricey treadmills.
Are generally not built for anyone who will regularly run and are mostly only comfortable for walkers.
So, if you are considering a cheap treadmill due to having a small budget for a treadmill, consider financing options. The best fitness brands such as NordicTrack, ProForm, SOLE, and others, offer financing on their treadmills. By choosing a financing option, people can make a tight treadmill budget stretch further.
Pick At Least 3 Key Features For Your Future Treadmill
As treadmills will often have every little feature listed, it can be overwhelming to read through them all. So, once you have loosely figured out what your budgetary needs are, consider what treadmill features are most important to you. An example of this would be:
Want a treadmill for running
Treadmill has to incline and decline
Would like a lot of workout programs
So, say these were the three key features you were looking for in a treadmill. A cheap treadmill will likely not fulfill these needs. Take the best treadmill between $500-$700, the Horizon T101 treadmill, which is generally priced around $700. The T101 is:
Recommended for walkers only
Has an incline range of 0% to 10% (no decline)
Does have 30 workout programs
So, out of the three key features, the T101 has only one fulfilled. Then look at a pricier treadmill like the NordicTrack 1750, which usually costs under $1,500. For a bit more than double the T101 price, the three key example features show that:
Great for walkers, joggers, and runners
Declines to -3% and can incline up to 15%
Has 38 workout programs (not including programs available through iFit)
So, instead of having just one of the example key features being met, a pricier treadmill can easily fulfill the requirements. So, after you pick out your important features, keep in mind that a pricier treadmill is more likely to meet your needs than a cheap treadmill.
Read Reviews On Your Top Treadmill Picks
As you look at treadmills and find a few which make your short list, read reviews on them before you buy. Treadmill Reviews does our best to produce in-depth reviews on hundreds of treadmills and are developing videos to accompany our reviews so you can see the treadmill in action. So, once you have a few treadmills you are thinking of buying, be sure to come here and read our reviews on those treadmills!