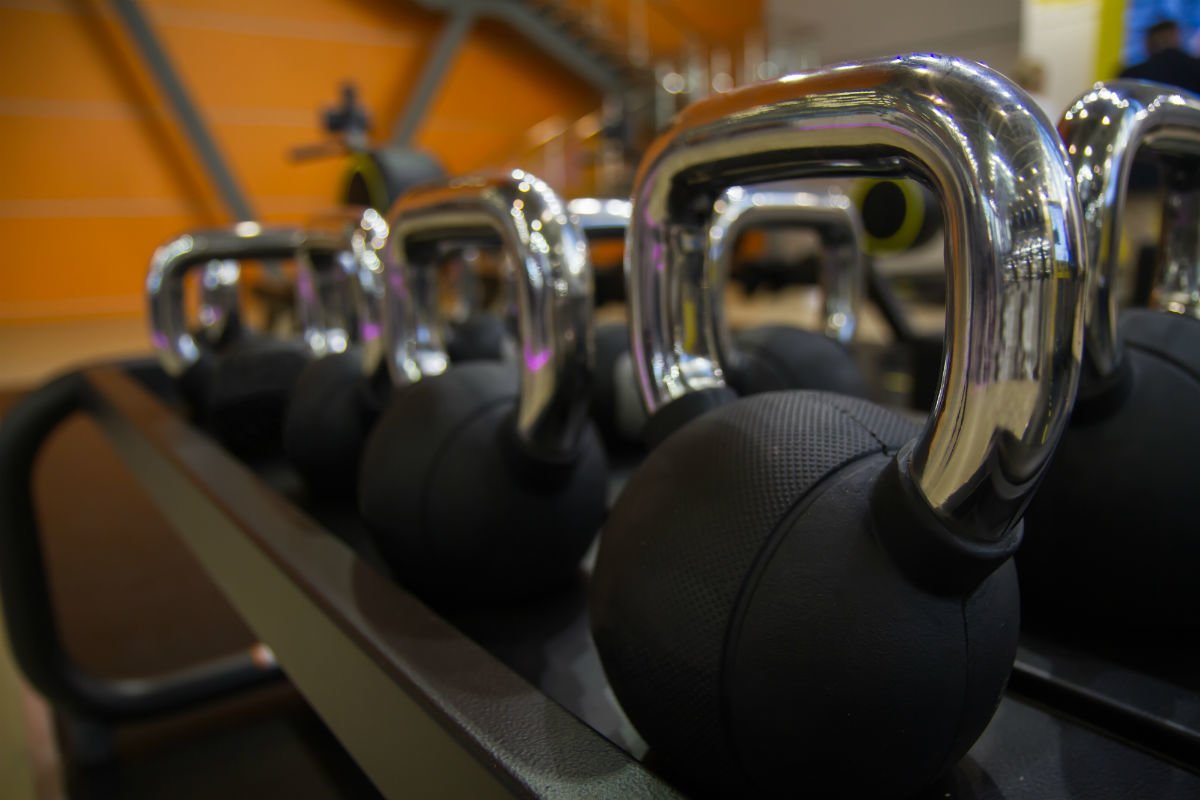 Whether you have an odd-shaped space for a home gym or you only have a small corner of your house you can take over for a gym, you need to choose your workout equipment carefully.
Choose A Powerful Folding Treadmill For Tight Quarters
Buying a small, cheap treadmill may seem like it makes sense if you have limited space to set up a home gym. In reality, a cheap treadmill is very limiting. These treadmills generally have few features, next to no incline range, and have a depressing tendency to break down within 6 months to a year of regular use.
Choosing a powerful treadmill like the NordicTrack Commercial 1750 makes more sense if you want greater utility from your treadmill. This treadmill has an incline range of -3% decline up to 15% incline, allowing you to challenge yourself and burn calories faster. There are also 38 exercise programs, iFit Coach access, and much more. Also, this powerful treadmill can fold up, helping you to save on space when it is not in use.
Consider Hybrid Equipment For A Small Home Gym
If you only have space for one or two pieces of workout equipment, you may want to consider hybrid equipment. These pieces of gym equipment can give you two different types of workout and will allow you to make the most out of your space.
ProForm Hybrid Trainers – There are three ProForm Hybrid Trainers (Hybrid Trainer, Hybrid Trainer XT, Hybrid Trainer Pro). These pieces of hybrid equipment allow you to engage in a stationary bike workout or an elliptical workout, all depending on your preference. Be sure to use our ProForm coupon if you are interested in these pieces.
NordicTrack FreeStride Trainers – With the three NordicTrack FreeStride Trainers (FS5i, FS7i, FS9i) you can engage in an elliptical workout, stepper training, or treadmill workout. All you have to do is change your stride. Our NordicTrack coupons also will work on these pieces of hybrid equipment.
Add Adjustable Dumbbells To Your Workout Space
A full weight rack can take up a large amount of space and even a few sets of dumbbells can clutter up a tight home gym. Instead of going either of those routes, choose to add adjustable dumbbells to your workout space.
There are many manufacturers of adjustable dumbbells, one of which is NordicTrack. They have two different adjustable dumbbells:
NordicTrack SpeedWeight Adjustable Dumbbells – These dumbbells range in weight from 2.5 lbs to 12.5 lbs, with convenient racks you can tuck on either side of a treadmill so you can quickly access them during a treadmill workout.
NordicTrack Select-A-Weight Dumbbells – For more concentrated strength workouts, the Select-A-Weight dumbbells range in weight from 10 lbs to 55 lbs. They also come with small racks to hold the dumbbells when they are not being used.
So, as you plan out your limited space home gym, consider these Treadmill Reviews-recommended pieces of equipment as you decide what to stock in your gym.