Last Updated: 1/13/2022
Many consumers are searching for a low-cost, high-performance treadmill. Though these two qualities don't typically go hand in hand when purchasing a treadmill, there are treadmills under $1,000 that are a much smarter purchase than others.
Below is our list of top picks for treadmills priced under $1,000, based on our extensive research and testing. Treadmills in the price range are typically best for walking and semi-regular jogging. With lower power motors and limited warranties, heavy use of these treadmills will result in earlier breakdown compared to more expensive models. For those of you looking to jog/run on a regular basis, consider increasing your price point to $1,200-$1,500 for a larger motor and more features. If this is the price range you are set on, then any of the treadmills listed below would be what we consider the best options for purchasing a low-cost treadmill.
Top Rated Treadmills Under $1,000
Sole F63 Treadmill
The Sole F63 is one of the best treadmills you can find under $1000. The sturdy build quality, simple console design and reliable frame and deck will keep you moving day in and day out. For a more budget friendly treadmill, this machine really gives you great bang for your buck.
Sole F63 Treadmill

Read our full review of the Sole F63 Treadmill Here
---
Horizon T202 Treadmill
The Horizon T202 is a step up from the T101. This has a larger motor but has the same walking surface size and frame. This is a great treadmill for walking and fits great in apartments and other smaller areas where a treadmill is needed. If you need a more budget friendly treadmill at a great price, check out the T202
#2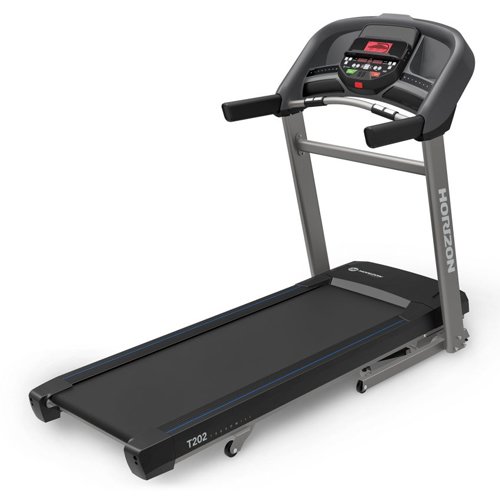 >
Horizon T202 Treadmill

Read our full review of the Horizon T202 Treadmill Here
---
ProForm Carbon T7 Treadmill
The ProForm Carbon T7 is a great treadmill for walkers and light joggers. With an integrated HD touchscreen, this treadmill can connect you to destinations all over the world via iFit. You won't want to miss out on this this treadmill because we don't think it will stay at this price point very long.
ProForm Carbon T7 Treadmill

Read our full review of the ProForm Carbon T7 Treadmill Here
---
Who Treadmills Under $1,000 Are Built For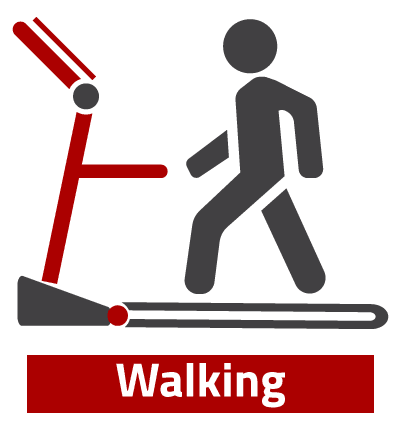 We typically recommend treadmills in this price range for walkers and joggers. Moderate, and less frequent runners would also benefit from treadmills in this price range. However, with a smaller retail price, you'll most likely be buying a smaller motor. This will limit your long term use of the treadmill.
This treadmill is a great addition to home gyms for user who are just easing into an active lifestyle or for users limited to light/moderate physical activity. Treadmills in this price range will have incline options to increase difficulty for walkers and joggers.
How We Test and Compare Treadmills Under $1,000
Here you will find a list of key elements we consider when testing each and every treadmill. When considering treadmills in the $700 to $1,000 price range, we look for the following:
What does this treadmill feel like (overall) when in use – either running, walking, or jogging.

Is the treadmill sturdy? Does hold still while running at high speeds? Walking?

How strong is the treadmill motor? Can it hold up to hours/daily use?

What size (height/weight) user would be comfortable on this treadmill?

Does the treadmill offer advanced tech, entertainment, or training features?

Considering the build quality, sturdiness, motor size and other components, how long can I expect this $1000 treadmill to last?
Common Features On $1,000 Treadmills
Considering a budget of $1,000, there are a few features you can expect to have in a treadmill at this price point.
Smaller running surface. Users can expect a useful $1,000 treadmill to have a belt size of around 20"x60" or 20"x55".

2.5 CHP to 2.75 CHP motors (above 3.0 CHP)

Good warranties (see below)

Decent build quality; however, in this price range you might expect lighter weight frames.

Basic tech features – average running programs, basic data display, and LCD screens.

Varying ability for the treadmill to incline and decline. We find the best treadmills in this range typically have a 0% to +12% incline. Some will have a 15% incline, adding quite a challenge to a workout. But you will not find treadmills the a decline option in this price range.

Folding. Almost all treadmills in this price range lower and fold very easy, making it easy to store them so they don't take up too much space in your home.
Expected Treadmill Build Quality / Warranties For Treadmills Under $1,000
Build Quality – Treadmills under $1,000 will have a decent build quality (better than those at a lower price point) but they are noticeably "cheaper" than treadmills in a slightly higher price bracket. Increasing your price range a few hundred dollars will get your a better built treadmill which is usually worth the difference in price when it comes to extended use.
Warranty Info – Look for treadmills with lifetime warranties on both the frame and motor, 4-5 year warranties on parts and labor, and 2-3 years on electronics. Many treadmill companies offer warranties similar to this. If a treadmill you are considering doesn't offer lifetime on the frame and motor, they're not confident in their product and we wouldn't be either.
Best Treadmills Under $1,000 – Other Considerations
One of the biggest considerations consumers often forget is what we call 'brand quality'. For some reason there always seems to be a new brand entering the treadmill space. Unfortunately, most times those brands don't last and consumers get stuck with treadmills that aren't supported and can't be fixed very easily down the road.
Look for a quality treadmill manufacturer that has a long history of making treadmills and who has a fairly large footprint in the industry so you can trust they will be around 10 years down the road when your kids or grandkids use your treadmill as a ladder and accidentally break something.
Brand quality is taken into consideration when we are ranking our best treadmills under $1,000.
Best Treadmills Under $1,000 – Summary
Bottom line, our favorite treadmills in the price range of $700 to $1000 are nicely built for users restricted to this budget. They'll do a fine job in supporting walking and light jogging. But with a the drop in price, you can assume the treadmill will be lacking in additional features, comfort, and durability when compared to more slightly expensive treadmills from the same companies. Treadmills in the $1000 to $1500 have some of our BEST EVER rated machines and we suggest you check them out if you can afford a few hundred dollars more on a home treadmill that will last you a lifetime.