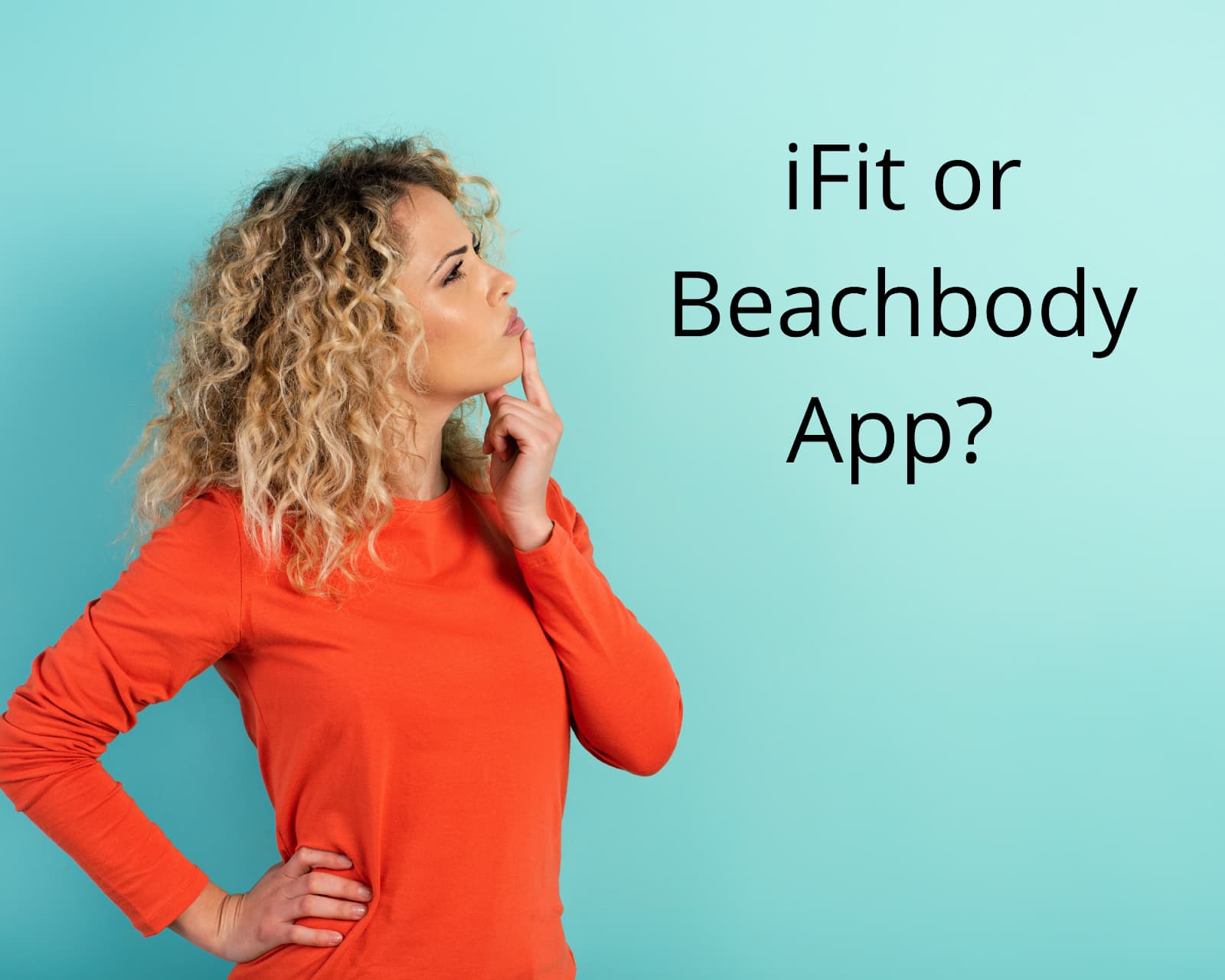 If you're looking for a great workout program, you've probably heard of both iFit and Beachbody. They are two of the top fitness programs around, but which one is better? This article will compare these two programs and help you decide which one is right for you.
A Review of the iFit App
The iFit app is a great workout program that offers various exercises. There are over 16,000 different workouts, so you can always find something new to try. Video workout options range from yoga and weight lifting to trail running and HIIT workouts.
Price is always a big concern for home fitness users. It costs $19 per month ($180 per year) for single users or $39 per month ($396 per year) for a family membership. A family membership is a great way to share the cost of a membership in one household, whether it's true family or roommates.
Top Features of iFit
Let's review what users love about iFit:
Google Map enabled (with patented street views) so that you go for a run or walk anywhere in the world from home.
Workouts led by expert trainers.
Personalized workout recommendations based on your fitness level and preferences
Nutrition tracking and calorie recommendations
With select equipment, you can access automated workouts to focus on pushing your limits instead of making adjustments.
A Review of the Beachbody App
Beachbody is a popular at-home workout program that has been around for over 20 years. It now offers both digital and physical fitness programs. The app gives users access to over 700 workouts, including popular programs like P90X, Insanity, and 21-Day Fix.
So what does Beachbody cost? The minimum time length is three months for $90 or $130 for the year. For another $70, you can also try a 30-day supply of their award-winning Shakeology protein shake blend.
Top Feature of Beachbody
Here's what Beachbody users love:
Most programs are offered in 6 to 8 weeks blocks to help you make timely progress and set goals accordingly
Studio quality production with some of the industry's best fitness instructors
Access to two different nutrition tracks, depending on your needs
How to Choose a Fitness App
Now that we've reviewed the two apps, it's time to decide which one is right for you. If you're looking for a great workout program with a wide variety of exercises, iFit is an excellent option. However, if you're looking for a more affordable option, Beachbody may be a better choice.
Why is iFit more expensive?
Why is iFit more expensive, and what makes it a good choice for some people? First, suppose you have an iFit-enabled piece of exercise equipment, like a treadmill or stationary bike. In that case, the iFit program is a great way to take advantage of that technology with auto adjustments and tracking.
Plus, iFit gives you access to Google Maps, so you can run or walk anywhere in the world from home. Finally, it also offers a wider variety of workouts led by expert trainers.
Picking the Right App for Your Fitness Goals
Still can't decide? Try both! Many fitness apps offer a free trial to try before you buy. This is a great way to test an app and see if it's the right fit for you.
Remember that either option is still significantly cheaper than your average gym membership. Ultimately, what's most important is that you choose a workout mode that you'll enjoy doing consistently and that helps your reach your health and fitness goals.