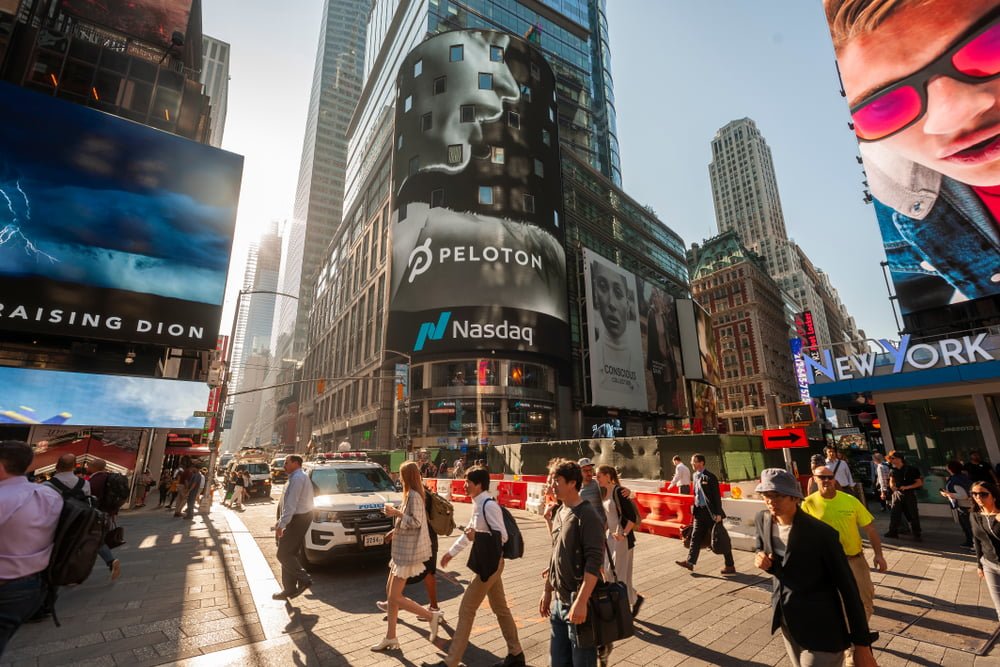 Peloton as a company has spirit — we will definitely give them that. Every bit of media they release (from the verbiage on their home page to the very words coming out of the mouths of their trainers) has power behind it. They're inspiring, they pull at our fitness heartstrings, and they are extremely good at making every single person out there feel like they too could be an athletic giant.
Unfortunately, the pricing for their equipment and monthly subscription service puts a bit of a damper on that inspiring high we get from their marketing campaigns. At the very least, those price tags cause us to pause. For how much you're spending, we'd expect to get a whole lot more! But the Tread and the bike from Peloton aren't hitting the mark that other mega-brands like NordicTrack have set for home fitness equipment.
Peloton Digital seems to be the heart of this company. It's really a great subscription service for a number of reasons. But on the equipment side of things, Peloton is underwhelming. Take a look at these side by side comparisons we've made using Peloton equipment to see for yourself.
NordicTrack Commercial S22i Studio Cycle vs. Peloton Bike Comparison
Peloton Bike vs. ProForm Studio Bike Pro
Peloton Tread vs. NordicTrack: Treadmill Comparison
Peloton Tread Review
Peloton Bike Review
We've reviewed the Peloton bike and the Peloton Tread and we've gotten to know this equipment like the backs of our hands. And we keep coming back to one major theme… it's overpriced.
Turns out we're not the only people who have some concerns with the Peloton brand. With Peloton's recent IPO starting at $29 a share, it's been steadily falling ever since the release on Thursday. Jim Cramer on CNBC thinks Peloton has missed its chance. Six months ago was prime time for Peloton to go public. But now, no one's impressed with their margins.
Cramer points out a similar sentiment we've felt with Peloton — that they have their hands in too many pots. They claim to be a "technology, media, software, product, experience, fitness, design, retail, apparel, logistics company…" Cramer states "If you have ten buzz words to describe your business, you don't have one!" When it comes to the workout business, Peloton has serious competition and they don't seem to be putting out a product that's better (or even as good) as these existing products.
Even if you are interested in buying Peloton stock, Jim Cramer recommends you wait. He expects the stock to fall around $17-$19 a share, soon.
Peloton is a relatively new company and has only been around since 2012. Since then, in the last 7 years, they've seen a lot of growth. We're hoping to continue to watch them grow, taking this slight hit as a warning sign. Tweaking a few things on their product design, adjusting their price points, and really honing in on a specific route for their company structure (tech media or fitness product developer??) could really help this company to build the solid foundation that investors are looking for.
More Affordable & Higher Quality Peloton Alternatives
Below is a list of recommendations for equipment that has similar Peloton features, plus a few extras, for either the same or lower overall cost.
NordicTrack Commercial X32i
The X32i is similarly priced to the Peloton tread at $3999 but comes with a handful of upgrades. Both treadmills can be used with a highly rated subscription service, have large HD touchscreen displays, and can be used in manual/sled push mode. Peloton's advantage is the option for joining live-streaming classes and pairing the treadmill to a Bluetooth set of headphones.
The X32i has more features and accessories included with your purchase

Automatic speed and incline adjustment to follow along with iFit Coach video.
Chest strap heart rate monitor that pairs with your treadmill.
Larger incline range of -6% to 40%.
Larger motor size 4.25 CHP
Treadmill comes with 50 preloaded workouts and does not require added subscription service.
Subscription service (iFit) is free for 12 months with treadmill purchase.
Fans built into the console.
Quick select keys for adjusting incline and speed.
Multiple hand positions and support bars
Nutrition and activity tracking tools in the subscription service app.
NordicTrack Commercial S22i Studio Cycle
The S22i is similar to Peloton's home exercise bike. Both bikes use a large HD touchscreen display screen to access on-demand workout classes tailored to the bike. While they seem to both come with similar accessories, many of them are an additional cost when purchasing the Peloton.
The S22i has more features and accessories included with your purchase
It comes with two 3-lb hand weights.
The display screen turns 180 degrees.
Toe cage pedals are included so anyone can ride the bike. Clip-in shoes are not required but can be used by swapping out the pedals.
-10% to 20% incline range available
The bike automatically adjusts resistance and incline to follow the trainer in your workout video
The subscription service is free for 12 months with your purchase.
The subscription service app includes tools like activity and nutrition tracking.
We're Watching Peloton
Peloton is experiencing a little hiccup right now but that's not to say they're a bad company. In fact, Peloton's arrival to the fitness industry has sparked innovation and huge strides in fitness tech — even in giant companies like ICON, Johnson, Precor, and more. Because of the push Peloton has made into the fitness tech realm, more companies are upping their game and coming out with really exciting home fitness equipment, so for that, we say "Thank you, Peloton!" and good luck! We'll be watching and waiting for your next big reveal.