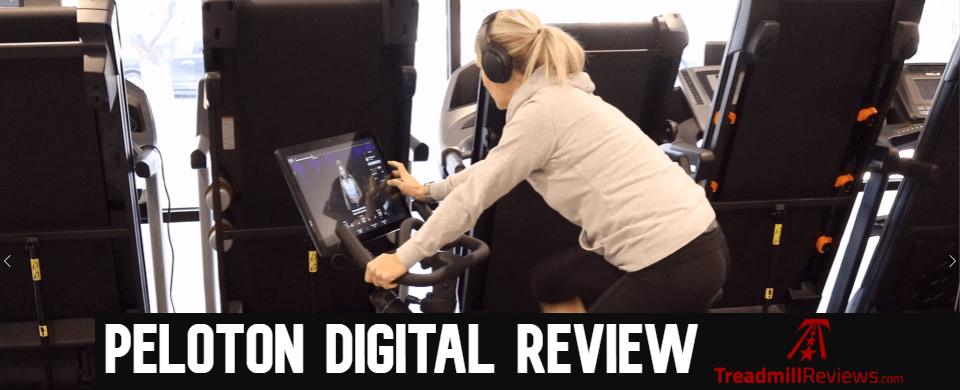 Standout Features
Large variety of exercise classes
Social/Community Influence
Competitive
Great filter options for sorting through classes
Subscription Limitations
LIVE streaming is a bit glitchy.
No nutritional input, education, or tracking.
No benefit to owning the equipment over something more affordable.
Peloton Digital Cost
$19.49/month for one user profile, on-demand exercise classes only.
$39/month if you purchase the bike or treadmill. Create unlimited user profiles on your equipment and access live or on-demand classes (studio cycling, studio running, floor, yoga, and cross-training).
Other associated costs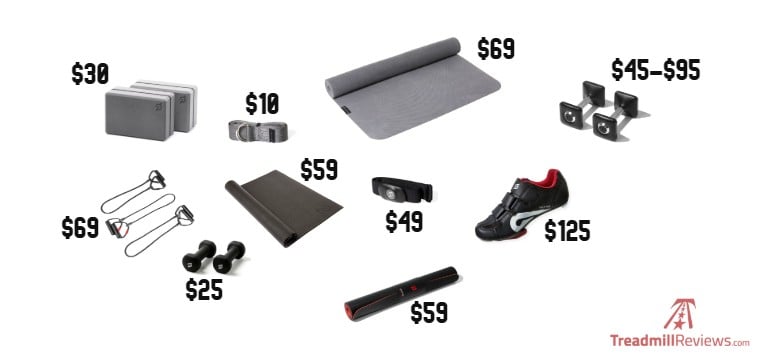 Peloton Digital is designed to be used in conjunction with Peloton fitness equipment. You can use Peloton digital on a non-Peloton treadmill and non-Peloton exercise bike but the experience is more complete when Peloton Digital is paired with the equipment for which it was designed.

Heart Rate Monitor – Bluetooth Chest Strap $49
Resistance Bands $69
3 lb Hand Weights $25
Boot Camp Weights $45-$95
Exercise Mat $59
Yoga Mat $69
Bike Mat $59
Yoga Strap $10
Yoga Blocks $30
Peloton Bike $2250
Cycling Shoes/Cleats $125
Peloton Tread $4295
Peloton Digital Integrated Home Gym Equipment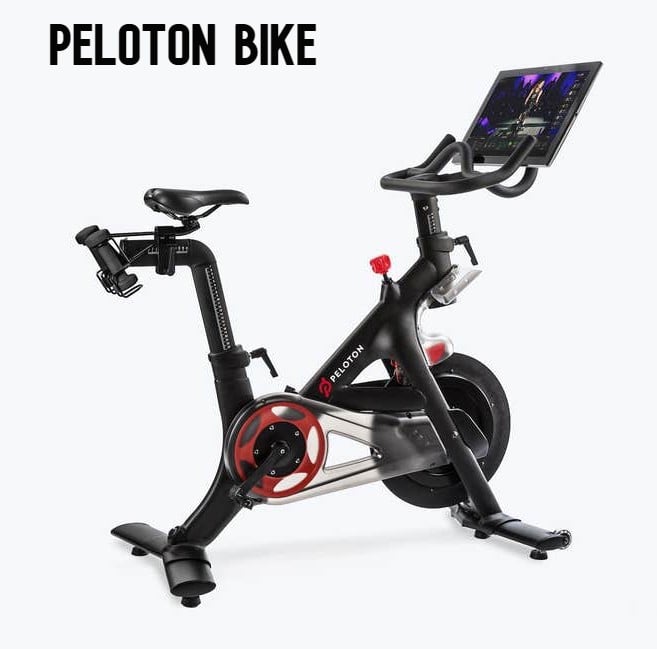 The Peloton Bike is a home exercise bike that mimics an outdoor road bike. The seat, post, and handlebars are adjustable to fit a variety of riders. The 21.5" HD touchscreen display tilts up and down. View Peloton Digital live and on-demand classes on the touchscreen. Interact with other members in live classes. Also, view exercise stats during classes and averages. Control resistance manually with the resistance knob on the bike.
Different purchase options include:
Basics Package $2245
Essentials Package $2404
Works Package $2494
Family Package $2694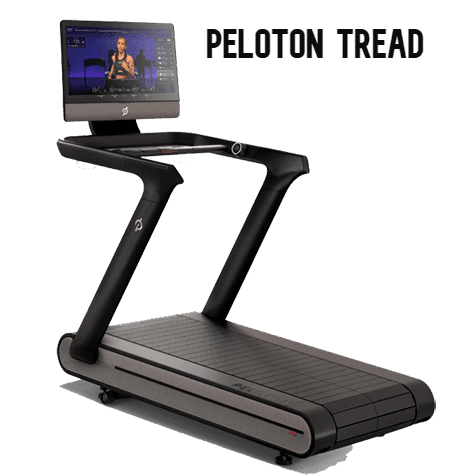 The Peloton Tread is a basic home treadmill with a slat metal (rubber coated) belt instead of the typical 2-ply tread belt. The console is simplified and minimal with turnable knobs for adjusting the speed and incline. The display is a large, 32" HD Touchscreen. It displays your workout stats and access to Peloton Digital classes.
Different purchase options include:
The Basics Package – $4,295
The Essentials Package – $4,524
The Works Package – $4,644
The Family Package – $4,844
You Do Not Have To Buy Peloton Equipment To Use Peloton Digital
You can follow along with Peloton tread and Peloton bike classes on any home treadmill or exercise bike and still get a good workout. This is actually a cheaper way to go, too. The Peloton Digital subscription is only $19.50 a month when you sign up without purchasing a bike or treadmill.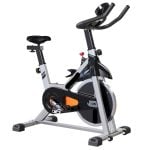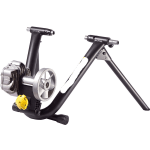 Buy a super basic home exercise bike for $300. OR using an outdoor bike you already own, train indoors with an indoor cycle trainer. Screencast the Peloton Digital app to your TV (Roku, ChromeCast, Apple TV, etc.). Track your cadence and distance (or don't) with a sensor that attaches to your bike pedals.
Peloton Digital Classes Are Pretty Dang Good!
These guys have done a great job creating studio classes for home exercise. What we like most about them is the energy that the trainers bring to this form of training. Home exercise is tough to stick to and these trainers make you want to come back for more. The exercise routines have enough variance to keep things new and fresh. The general attitude across the entire team feels positive, upbeat, and genuinely motivated. There are SO MANY classes to choose from. You can hop around from class to class or follow along with a series to build on what you're learning.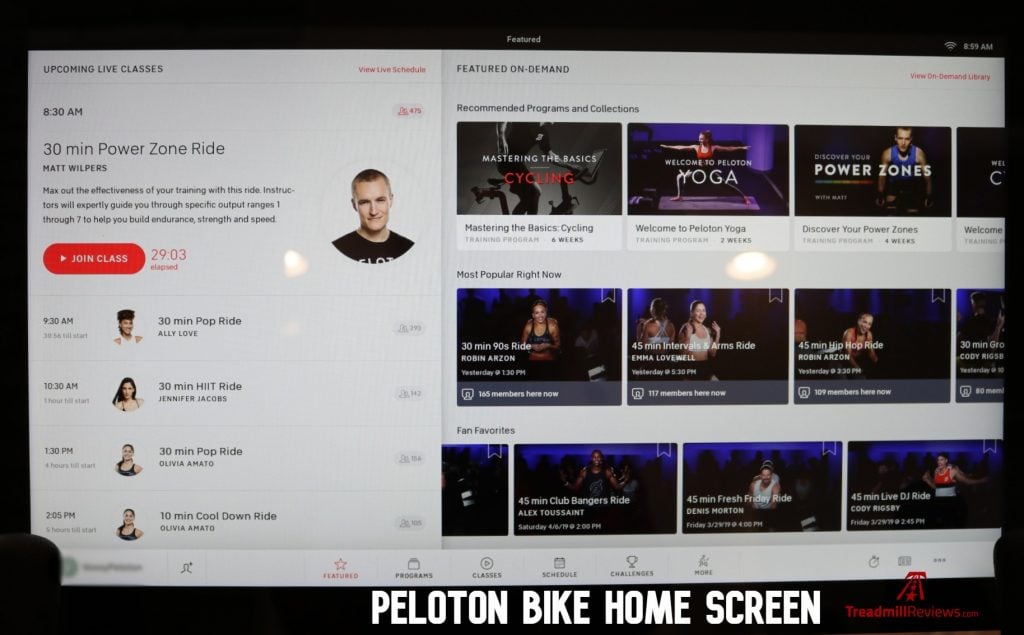 The Peloton Digital home screen displays featured classes, upcoming LIVE classes, and quick access to workout stats, calendar, and library pages.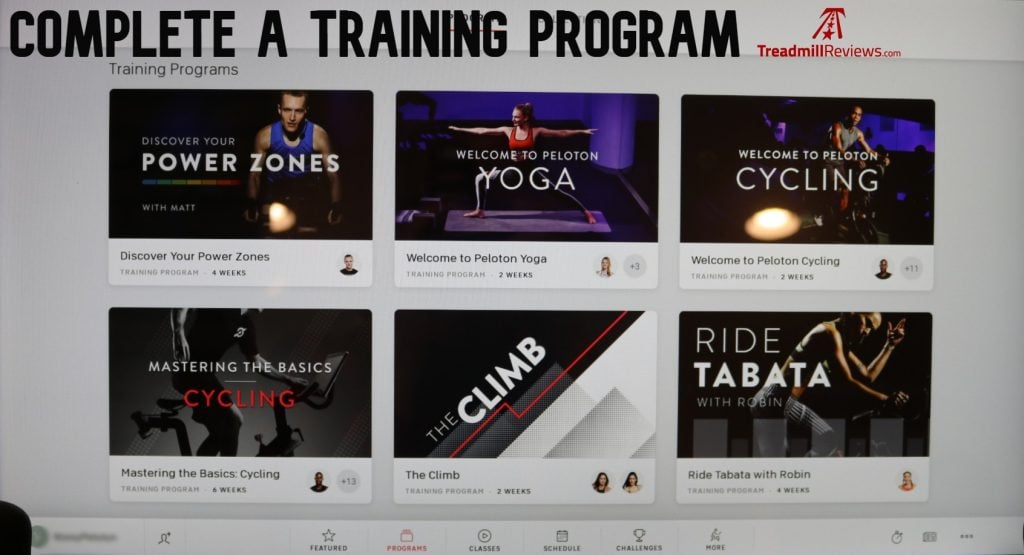 There are multiple series of classes that focus on specific fitness goals and build upon each other under the tab titled "Programs".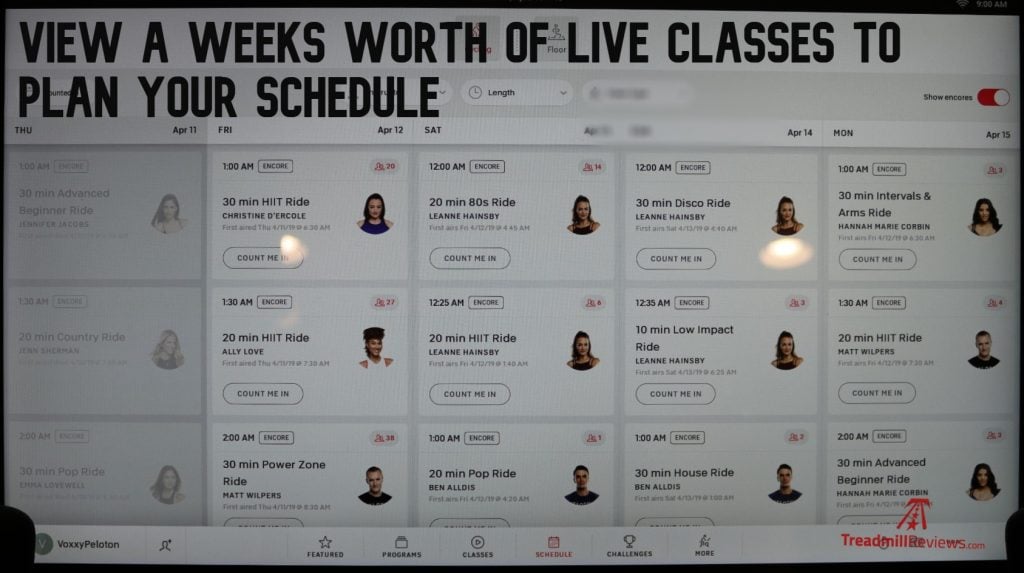 Take a ride through beautiful scenery, sans trainers. These videos will take you on a virtual ride through some real-life scenic spot. It's just a nice view to have in front of your face as you pedal. You can do something like this on iFit that's similar. But iFit gives the added benefit of adjusting your bikes incline/decline to give you a more real-world training simulation.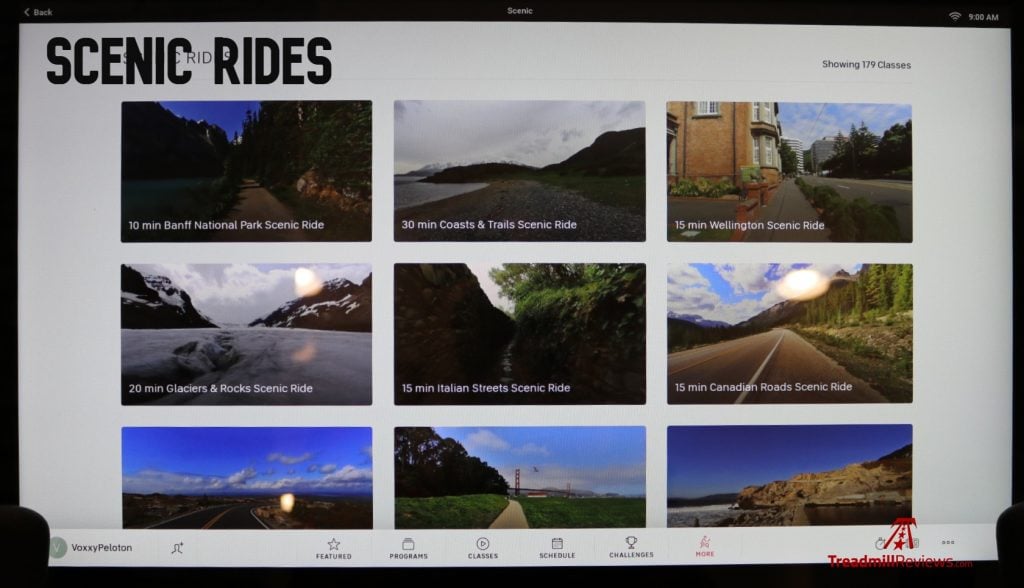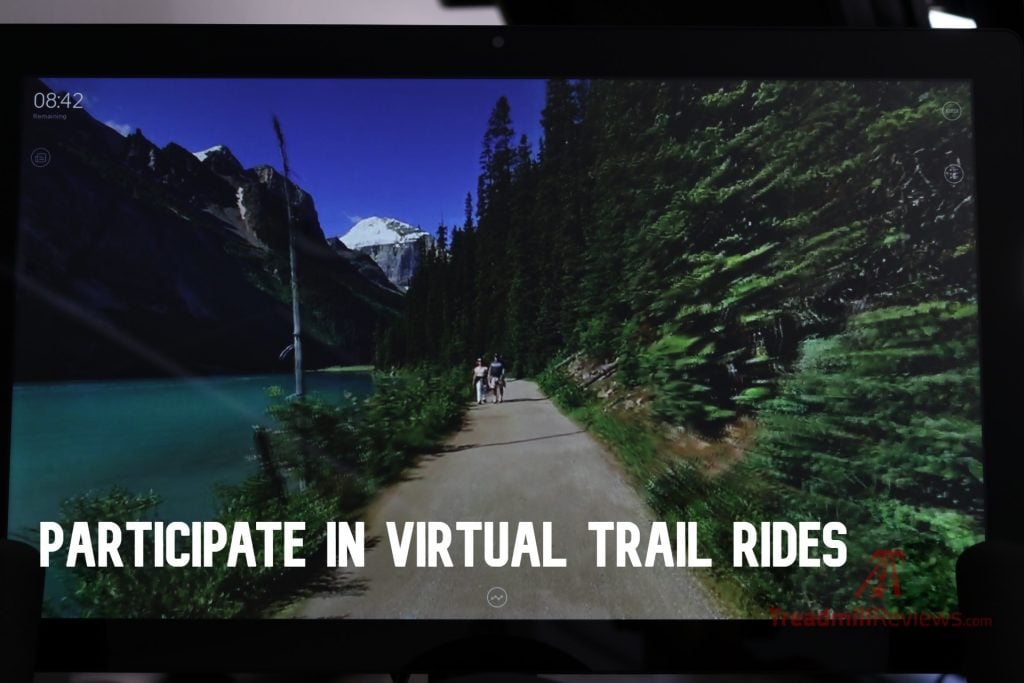 Peloton Digital Trainers
(All of the images for Peloton's trainers and class recommendations are from Peloton's website and Peloton Digital)
Peloton uses world-class trainers to lead their high-energy studio classes on the bike and on the treadmill. Their personal trainers have been featured in countless publications. Many work for giant fitness companies like Nike. Each and every one of their personal trainers has built a name and reputation for themselves as fitness leaders prior to working with Peloton. We'll introduce you to a few of our favorites below:
ALLY LOVE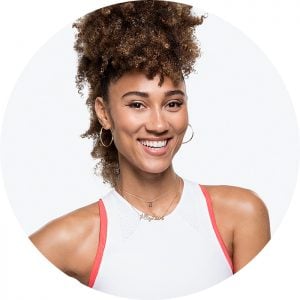 ALLY LOVE is a fun instructor. Her attitude and exercise style is happy and energetic. You can find her all over Peloton. She teaches tons of different classes. Ally's goal is to remind her clients that they only have one life to live and she's here to help them live their one life to the fullest via fitness, health, and teamwork.
MATT WILPERS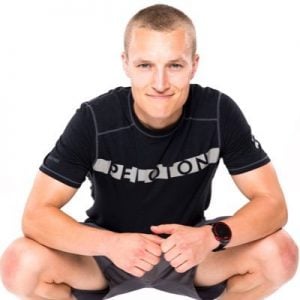 Matt is a powerhouse cycling instructor. He is straight forward but friendly. A lot of his classes focus on repetition and pushing yourself past your comfort zone. He has classes perfect for beginners all the way up to expert level cycle training.
JENNIFER JACOBS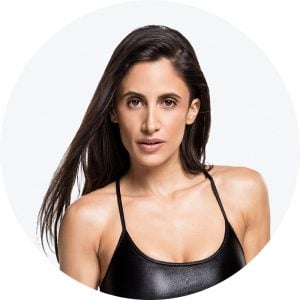 Jennifer hails from California but she's known internationally in the fitness realm. Don't let her photos fool you – she is a workhorse in a tiny frame. Jennifer is bossy in all the right ways and her classes leave you feeling totally wiped out by the end.
Peloton Digital Data Tracking
Peloton Digital shows you all the workout data you could ask for – the only hang up is that there is no nutritional tracking. So while it's a great exercise program, it's not hitting all the marks we're looking for.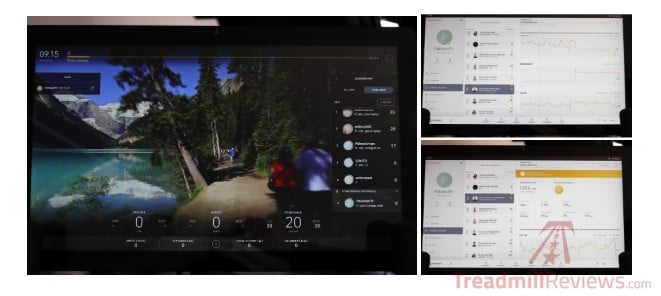 Viewable Stats – During your workout, you can view active stats like current and average heart rate, calories, burned, power (watts) output, distance traveled, and time elapsed. You can also go through past data to view your progress. Peloton Digital provides charts and graphs to show your past workouts and current stats all in one place.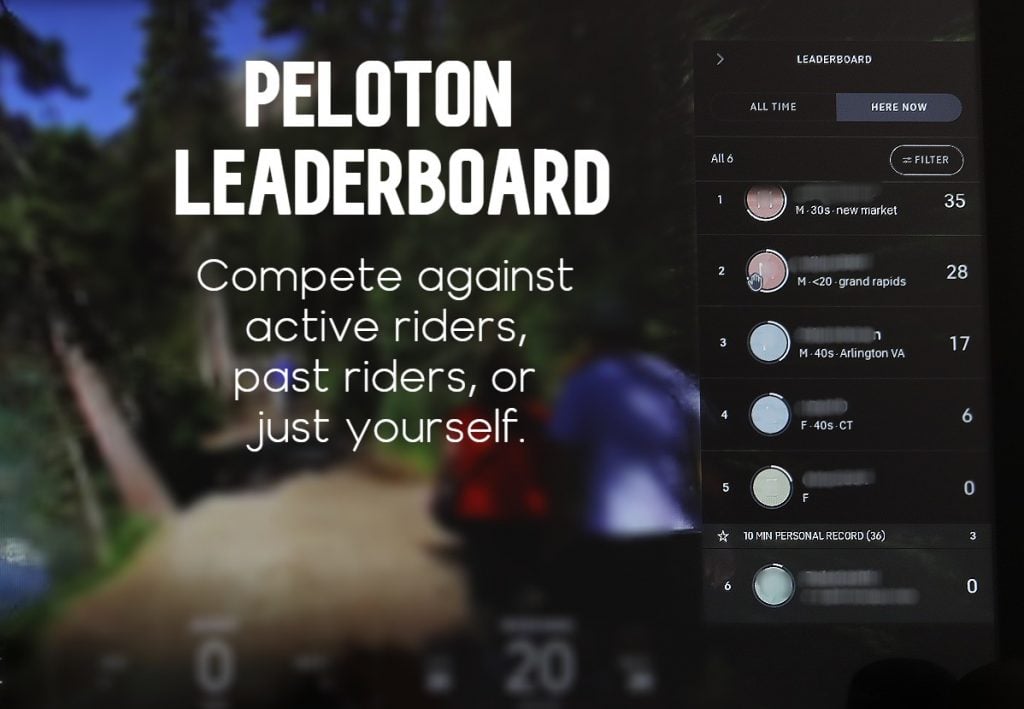 Compete With Other Peloton Members – Socially, you can see where you're ranking during a workout compared to everyone else that's in the class or who have taken the class in the past. We like the competitiveness that this provides. It's a good motivator. BUT if that's not your thing, you can opt out of the publicity and keep your workout info private.
Track Individual Users – If you have the $39/month membership, you can create unlimited user profiles on your bike or tread. This will keep all of your user history separate so you can track your individual progress.
Competing Against Other Users in Peloton Digital
During a class, you can see how your efforts compare to anyone else currently in the class as well as everyone who's taking the class previously. Besides that, you can also interact with the Peloton community by participating in on-going fitness challenges.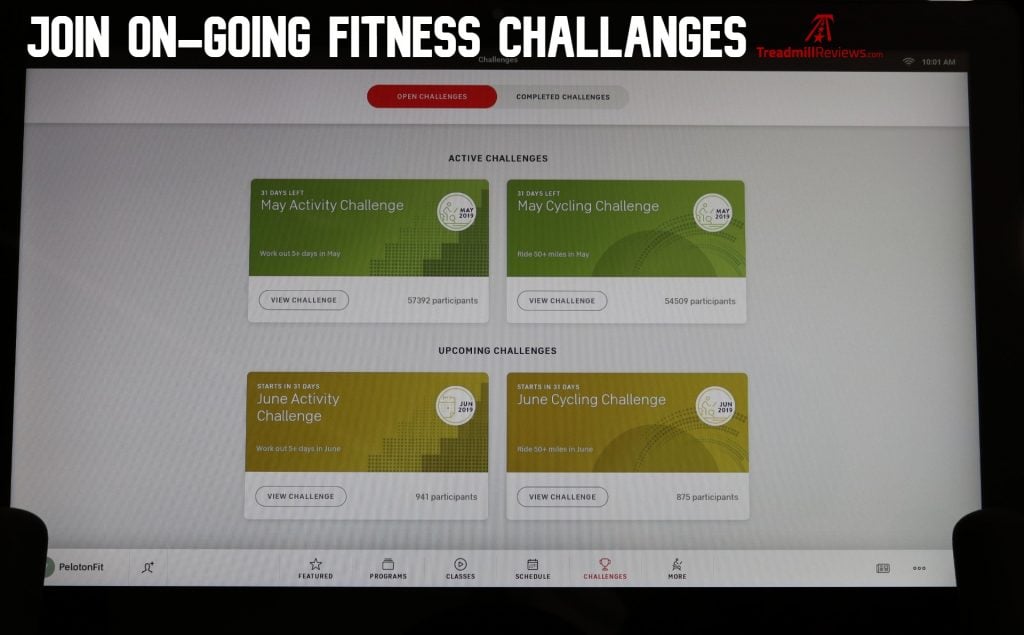 Is Peloton Digital Usable On and Off The Machine?
You betcha! Peloton digital actually makes a little more sense OFF the machine – meaning, we don't think the machine is necessarily worth the cost. You can access all the Peloton Digital perks for cheaper when you get the $20/month subscription plan and just as easily follow along with their classes on a regular old exercise bike or treadmill.
Peloton digital also offers yoga, stretching, and a bit of cross-training (not tons) that can be done on the floor, sans equipment.
Peloton Digital Subscription Limitations
This subscription service is the only of its kind that streams LIVE studio classes. Instructors will call out names of users enrolled in a class or congratulate riders on specific milestones. You can also interact a little bit with other riders (or runners) in the live classes by giving high fives, following accounts, and more. BUT while you'll find a good amount of live cycling and running classes scheduled throughout the week, you won't find nearly as many LIVE yoga, stretching, or strength classes on the schedule to choose from. Plus, it's not that big of a deal. Compared to just doing a previously recorded class, there isn't much of a difference or benefit. In fact, the streaming quality suffers a bit more in the LIVE classes. Depending on the time of day and how many people are using up bandwidth in your home, you can expect some delays in your live streaming video. We haven't ever experienced any glitches that affect our workouts but it's still kind of annoying. We're not really sold on this being a major bonus to Peloton Digital over other subscription services.
Additionally, there is nothing in Peloton Digital that incorporates nutrition. No education, no tracking, nothin'. We're hoping that in the future they can include this feature in their app. As far as home exercise subscriptions go, many have this tool in their program. It provides a fuller picture of health for the goal-focused user.
Peloton Digital – Final Thoughts
It's cool, guys. The UI/UX is super intuitive and better developed than other subscription services. We love the energy from the instructors in the classes. But compared to our other favorite home fitness subscription service, it's lacking the variety that iFit offers. Read our thoughts on iFit HERE. Really though, choosing between iFit and Peloton Digital (and any other type of fitness subscription) is going to come down to your personal preferences! It'll depend a lot on your budget, your home gym equipment, the trainers, and a few more oddities you'll have to tell us about. Let us know what your experience with Peloton Digital has been like in the comments, we'd love to hear from you!