One of the restrictions you have when looking at even the best treadmills under $1,000 and other budget treadmills are their display screens. But if you are interested in purchasing a treadmill with a large display screen, we have some options for you.
Matrix Treadmill Screen Size Can Be Chosen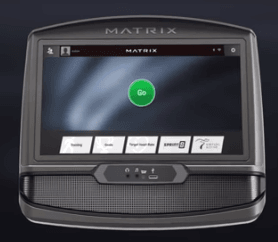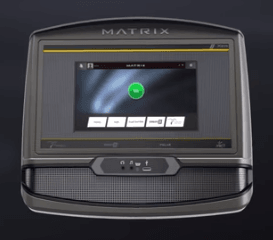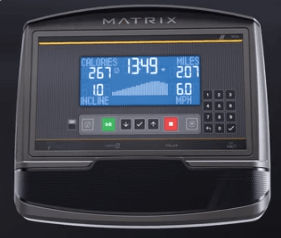 All four of the Matrix treadmills come with the option of choosing your treadmill display screen, with the largest option being the 16" touchscreen XIR Ultimate. Along with the large display console, some other things to consider when it comes to Matrix treadmills are:
For a Matrix treadmill to come with the XIR Ultimate console, it can cost you anywhere from $3,499 on the TF30 treadmill to $5,199 on the most expensive Matrix treadmill, the T75.
The entertainment options are potentially endless, as the XIR Ultimate console can connect to your wifi and allow you to use the web browser, Hulu Plus, Facebook, Twitter, MyFitnessPal, YouTube, and Netflix all from your treadmill screen.
These are highly durable, health-club quality treadmills and only two out of the four can fold up.
Life Fitness Platinum Club Can Come With Large Console Screen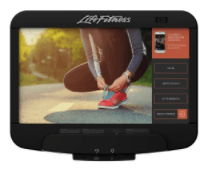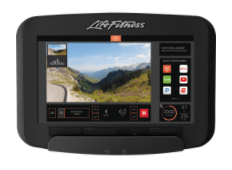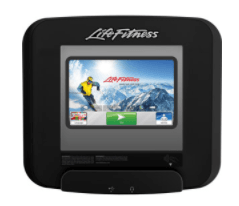 On the Life Fitness Platinum Club treadmill, you can find an even bigger console screen than the Matrix treadmill XIR Ultimate. There are three console options for the Platinum Club and the largest is the Discover SE3 HD console, which is a 19" high-definition touchscreen console. Other attributes of this treadmill are:
Depending on the color you want your Discover SE3 HD console, you can affect the overall price of the Platinum Club treadmill. They range in price from $8,999 (Arctic Silver) to $9,199 (Titanium Storm).
This treadmill is more often bought as a light residential treadmill, designed to withstand fairly heavy usage, making it both durable and bulky. It does not fold.
The Discover SE3 HD console can connect to the internet, allowing you to use entertainment apps and browse online. This connection also allows you to access interactive workouts and you can also set up unlimited user profiles.
NordicTrack Has The 2 Largest Treadmill Display Screens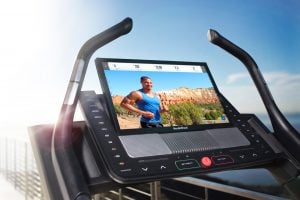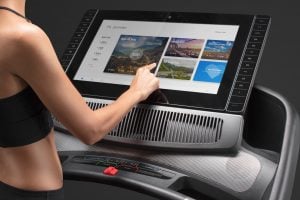 Cornering the market on the largest treadmill display screens, NordicTrack has two treadmills with gigantic 22" interactive coaching touchscreens. These treadmills are the Commercial 2950 and the X22i Incline Trainer. While there are differences between these two treadmills, when it comes to their large display screens, they are fairly similar.
With the largest display screens, you would think these treadmills would also be the most expensive. Yet, both the Commercial 2950 ($2,799) and the X22i ($2,925) are usually priced under $3,000.
The purchase of one of these treadmills now comes with one free year of iFit Coach. This allows you access interactive virtual workouts with personal trainers, a library of workouts, the iFit community, and more.
Both of these NordicTrack treadmills are web-enabled so you can browse online and use online entertainment such as Netflix, Hulu, YouTube, Facebook, Twitter, and more.
As you consider which of these treadmills with their large displays is the right one for you, be sure to read our in-depth reviews on them before you buy.