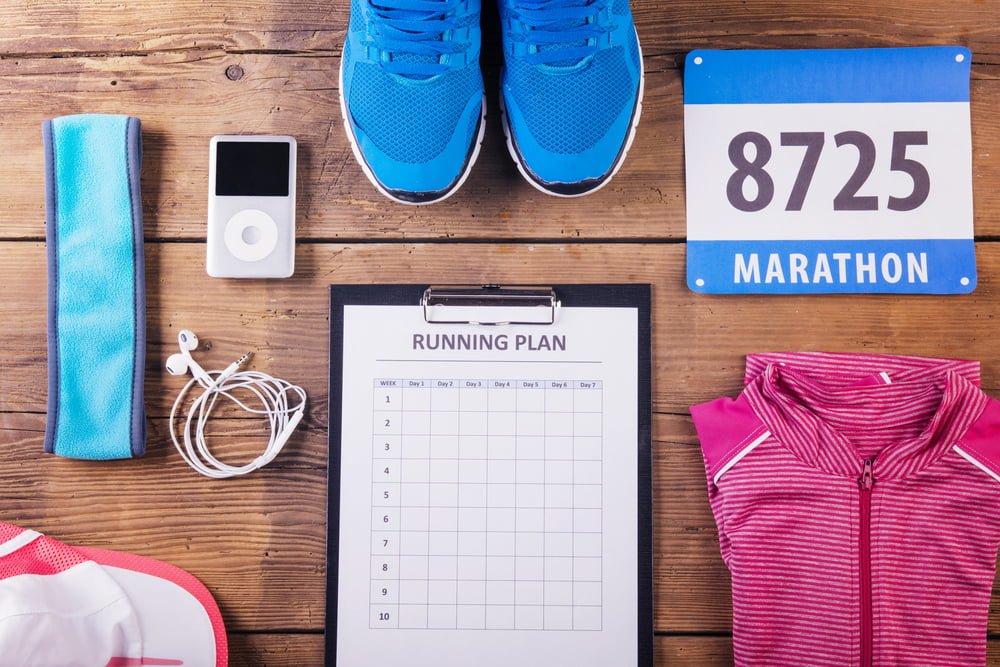 Once you find a treadmill and bring it home, the next step is to commit to using it on a regular basis, which is where many people stumble. To help you keep from allowing your treadmill to become a coat rack, we've found five printables that you can use to help you reach your treadmill running goals this year.
1. Balance All Your Health And Fitness Goals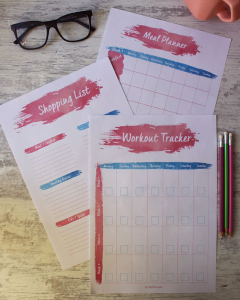 Reaching your treadmill running goals often go hand-in-hand with improving your nutrition. To help you tackle both of these goals and stay on track, try using the Fit Girl's Diary printables.
You can fill out the monthly workout tracker, even on days when you don't work out. That way, you are able to stay accountable to yourself and track if you have been taking too many or too few rest days. Along with that, there is a shopping list and meal planner you can pair with the workout tracker.
This site does ask for your email before you can download the printable, but you can unsubscribe from the messages once you print out the tracker.
2. Hone In On Your Weekly And Monthly Treadmill Plans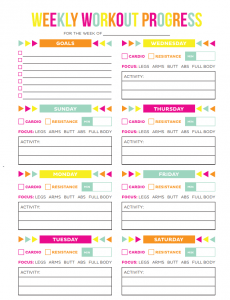 For a more focused workout plan, you can use this exercise schedule from Printable Crush. Each week, you can set down your goals, fill out what kind of treadmill workout you are planning or what cross-training you are going to do. Then, if you do stick to your plan on the assigned day, you can fill in the time you spent.
There is also is a monthly workout progress sheet that you can print out with this weekly treadmill plan. That way, you can have an overview of how you have done over the month and continue to hone your weekly plans.
3. Use A Basic Calendar To Schedule Workouts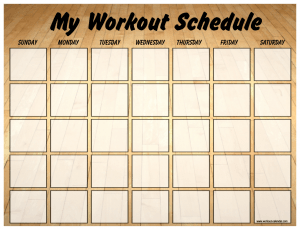 Instead of trying to scribble your workouts on the family calendar, you can simply print out a basic workout calendar to help you stay on track and keep your appointment separate from your treadmill schedule.
Also, when you use a calendar like this, you can simply take the training plan that you are following and transfer it to the printed out calendar. Then, you can mark for what days you actually followed through and did your treadmill workout.
4. Incorporate Treadmill Workouts With Other Exercises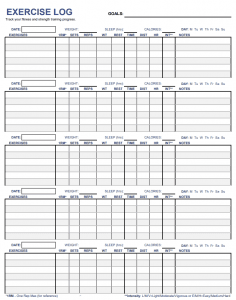 For a more specific weekly treadmill plan, try Vertex 42 exercise log printable. You can list your weekly goal at the top of the sheet, then write down what exercises you've done along with your treadmill workout.
You can also leave yourself notes regarding the workout, which may be able to help you track if some workouts aren't as helpful for your running as others.
5. Stick With A Structured Treadmill Plan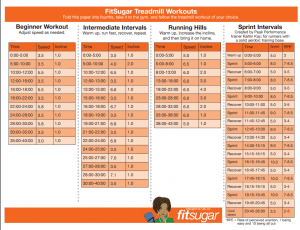 Creating your own treadmill workout routine can be tough if you are new to exercise, so you could just print out treadmill workout routines to help you start. With these four treadmill workout options, you can just pick one and hop on your treadmill, no further planning required.
If your treadmill isn't quite up to helping you reach your running goals, then be sure to check out the best treadmills of 2019, and see if one of those treadmills are a better fit for you.