Most consumers find great value in the best treadmills under $1,500. When compared to less expensive models, treadmills in this price range will provide higher horsepower, stronger and better build quality, and more technology options.
Below is our list of top picks for treadmills priced between $1,000 and $1,500, based on our extensive research and testing. If this is your budget range, then any of the treadmills listed below would be a great option for both walkers, runners, and joggers – and be a great treadmill for years to come.
Top Rated Treadmills Under $1,500
NordicTrack Commercial 1750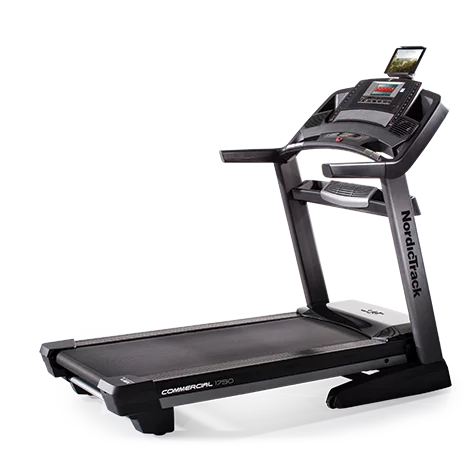 See The Best Price Now
The NordicTrack 1750 is our current pick for overall best treadmill under $1,500. With a 3.75 CHP motor, a 22"x60" running deck, excellent build quality, and best-in-class technology it's no wonder that the 1750 is the best selling treadmill in the consumer market.
Click here to read our full, in-depth review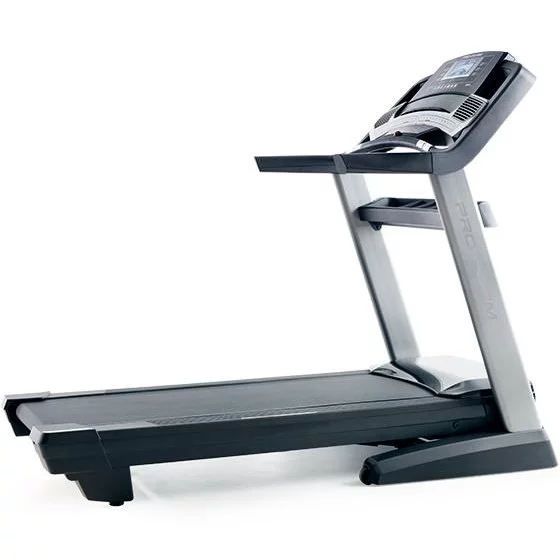 See The Best Price Now
Priced slightly lower than the 1750, the ProForm Pro 2000 is a fantastic treadmill with very solid build quality, a strong motor (3.75 CHP), large 22"x60" running surface, and a -3 to 15% decline/incline. The only thing the ProForm is missing is a built-in touch screen, otherwise at a lower price we might have ranked it higher than the 1750.
Click here for our full in-depth review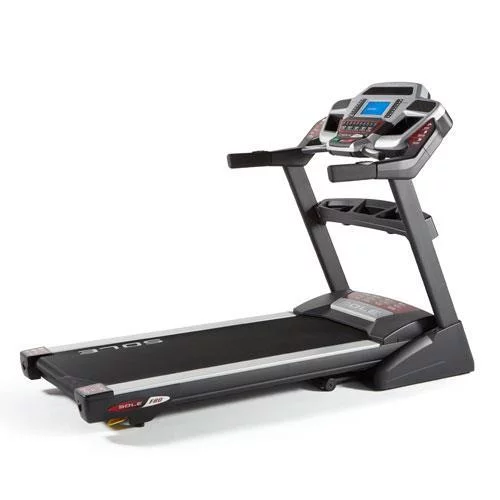 See The Best Price Now
If you are looking for a super-duty treadmill that can support up to 350 lbs, then the Sole F80 is a great buy. With the F80 you get a strong motor, large running surface, and a reliable machine that gets you up and running quickly. The reason we didn't give the Sole F80 the overall #1 rank in the 'treadmills under $1,500 category' is the lack of technology. Sole's fitness app also doesn't offer as many features as the NordicTrack or ProForm fitness app, iFit.
Click here for our full review
Who Treadmills Under $1,500 Are Built For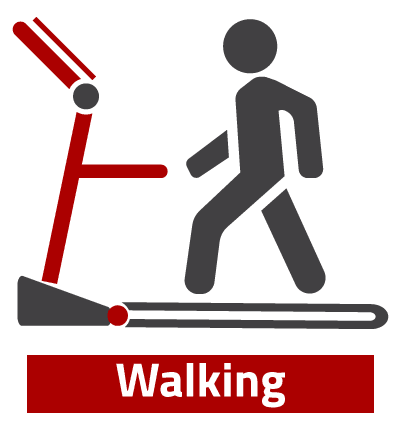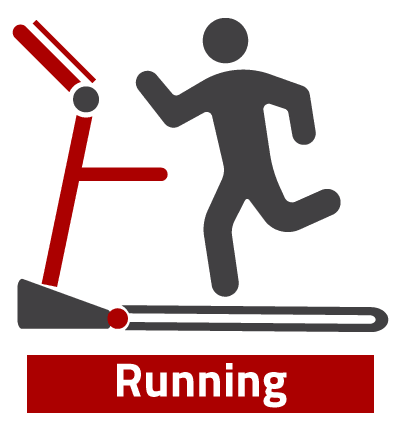 Treadmills in this price range are great for consumers who are looking for a quality treadmill that will allow them to walk, jog, or run frequently and that will last a long time. You can expect the treadmill to hold up to frequent running for an hour or two each day, which makes this a great price range for families or individuals looking to save $$ on gym membership fees and get into shape at home.
The top rated treadmills under $1,500 will also be a good options for those more serious runners who are looking to get into shape for the occasional marathon and/or who need a place to run during the winter months. The $1,500 range of treadmills is a great compromise between less expensive treadmills that don't hold up very well and more expensive treadmills. You can also get some additional savings by going to NordicTrack Coupons, where you will find additional coupons and promo codes that bring your costs down on their great models.
How We Test and Compare Treadmills Under $1,500
Below are some of the key elements we look at when testing and comparing treadmills in the $1,500 category/price range:
Overall feel of the treadmill. How does it feel walking, jogging, and running on it?

How sturdy is the treadmill? If you are buying a $1,500 treadmill you will want one that will perform well during use and be dependable for years to come.

Is the treadmill motor powerful enough for running?

What size is the running surface and is the tread belt high quality?

What technology is built into the treadmill, and will that technology help keep runners entertained?
Common Features On $1,500 Treadmills
If you are looking to spend $1,500 on a treadmill, then you should expect to find the following features on the best treadmills:
Larger running surface. A good $1,500 treadmill will have a belt size of around 22"x60" vs a 20"x55" belt on less expensive models.

Stronger motors (above 3.0 CHP)

Good warranties (see below)

Solid build quality. The treadmill should not shake when walking or running on the machine.

Better technology – more running programs, more data collection, and even touch screen displays on some models (Nordictrack 1750, ProForm Pro 5000).

Ability for the treadmill to incline and decline. We find the best treadmills in this range typically have a -3% to +15% decline/incline. A 15% incline adds quite a challenge to a workout, and is a great feature to look for.

Folding. Almost all treadmills in this price range lower and fold very easy, making it easy to store them so they don't take up too much space in your home.
Expected Treadmill Build Quality / Warranties For Treadmills Under $1,500
Build Quality – Treadmills under $1,500 will have significant better build quality than discount treadmills and treadmills under $1,000. Most models will have some type of crossbar added for additional support and will be much heavier and sturdier than cheaper models.
Warranty Info – Look for treadmills with lifetime warranties on both the frame and motor, 4-5 year warranties on parts and labor, and 2-3 years on electronics. Of course, the key is to find the best treadmill for your needs that won't break down so you don't need the warranty in the first place.
Best Treadmills Under $1,500 – Other Considerations
One of the biggest considerations consumers often forget is what we call 'brand quality'. For some reason there always seems to be a new brand entering the treadmill space. Unfortunately, most times those brands don't last and consumers get stuck with treadmills that aren't supported and can't be fixed very easily down the road.
Look for a quality treadmill manufacturer that has a long history of making treadmills and who has a fairly large footprint in the industry so you can trust they will be around 10 years down the road when your kids or grandkids use your treadmill as a ladder and accidentally break something.
Brand quality is taken into consideration when we are ranking our best treadmills under $1,500.
Best Treadmills Under $1,500 – Summary

Bottom line, the best rated treadmills under $1,500 will do a great job for a very wide range of people – from the athlete looking to train for the occasional marathon, to the average person just looking to save money on their gym membership and run at home a few days a week. These models will even do great for walkers, however if you are strictly using the treadmill for walking then we recommend checking out our top rated walking treadmills.