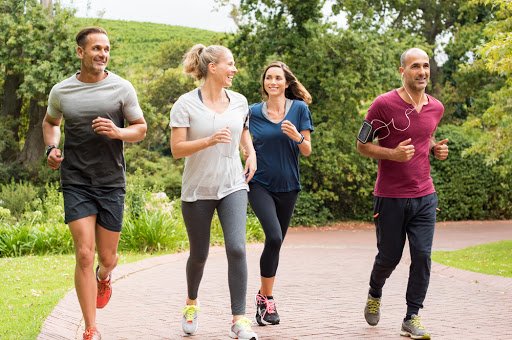 There are plenty of reasons to put off running, from being embarrassed to not having the right treadmill to support your exercise attempts. But if you're ready to put off your reasons that have been stopping you from running, we are ready to tell you all you need to know to start running.
Make The Commitment To Running
The first step to starting to run is just making that commitment. While that sounds easy, it can be tough to really make that commitment and stick with it. Some ways you can make it easier to hold to your running commitment are:
Find a running buddy or the local running club to help make it to your workouts.
Create a manageable schedule, starting with 3-4 days a week
Lay your workout clothes the day before to make it easy to slip on and go run
Determine What Goals Are Right For You
Nothing will unravel your commitment to running faster than heading out the door with no clearly defined goals. Also, by just pushing your body without a clear goal, it is more likely that you will become injured and have to stop running.
To avoid this, you will need to determine what running goals you want to set. Maybe you want to run a half-marathon in three months, run to lose weight, or other running goals. Once you have a clear idea of what kind of running goal you want to reach, you can find a training plan which compliments your goals.
Pick Up Running Gear
At the most basic level, all you really need to start running is a good pair of running shoes. If you aren't sure what running shoes are right for you, it may be a good idea to stop by your local running store. They can often find you the right shoes which will work for you over hundreds of miles.
But if you've dipped your toe in the world of running, you likely have seen a lot more gear being talked about than just shoes. While new runners really don't need things like hydration belts and energy gels, it may be a good idea to pick up a few pieces of sweat-wicking workout tops and bottoms as well as a treadmill, so workouts are never delayed due to the time or bad weather.
Protect Your Health As You Run
While running provides many health benefits, you can court injury and sickness if you aren't careful as you start running. Aside from eating a nutritious diet, there are other things you can do to protect your health as you start running.
Increase your weekly running mileage by no more than 10% a week.
Add cross-training into your workout schedule to strengthen the rest of your body and support your running muscles.
Dress for the weather or opt to use your treadmill
If you aren't sure what treadmill is right for your workout needs, check out the treadmill buying guide. By using this guide, you can narrow down what you want from a treadmill and determine what kind of treadmill you need. Then you can check out the best treadmills of 2018 and read our in-depth reviews on the best treadmills. That way, you can stick to your running no matter what obstacles may make running outside impossible.