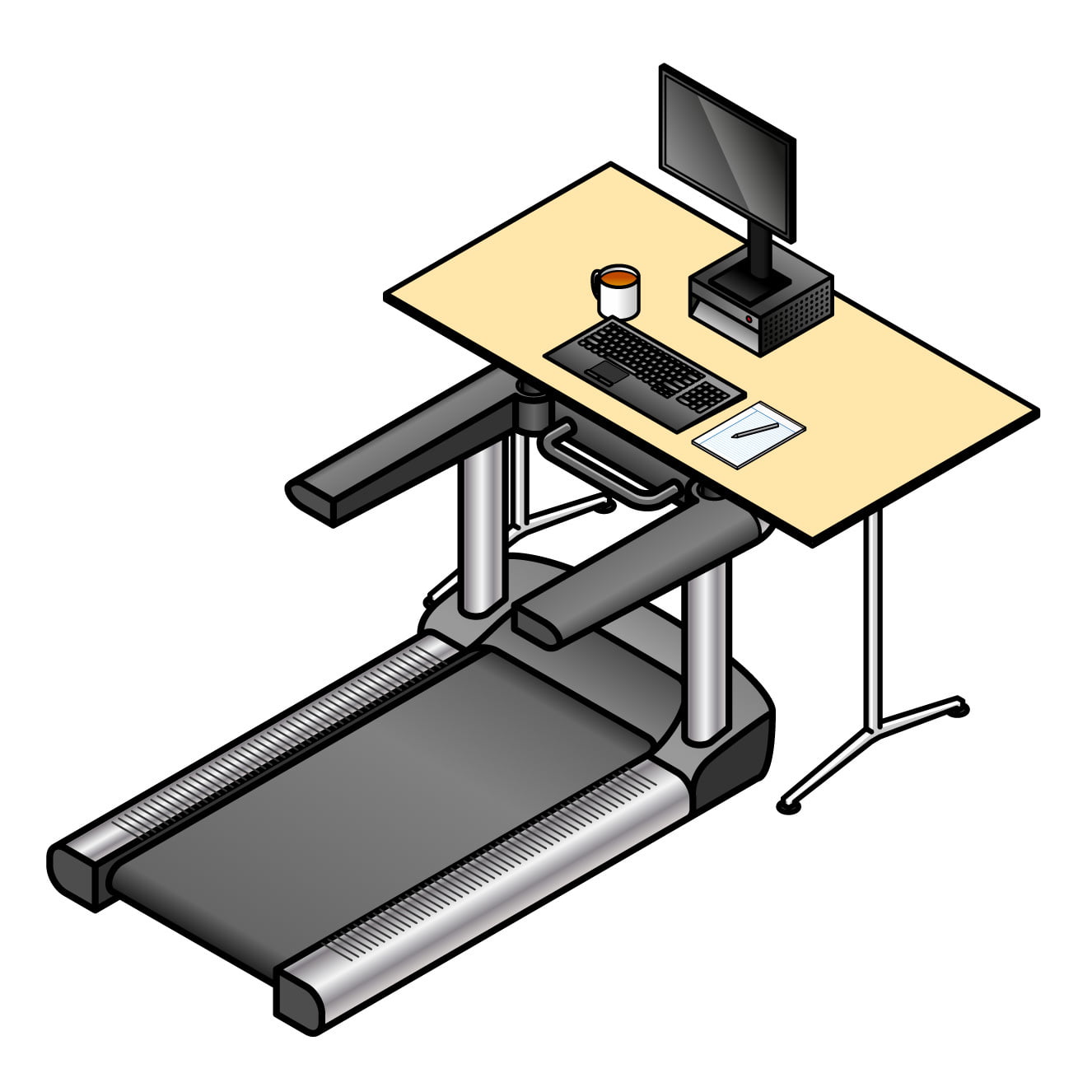 Working at a desk day after day can be a drain on anyone's productivity. You may have considered a treadmill desk as a tool to help you boost your work output; maybe you aren't sure if one would really help.
Well, we are here to tell you that science is on the side of active workstations, not only to improve your productivity but also your overall health.
Studies Say Treadmill Desks Can Improve Work Productivity
A study published by the peer-reviewed scientific journal Public Library Of Science (PLOS One) covered the results of a 12-month study on the effectiveness of treadmill workstations. In this study, it was found that the overall work performance of those who chose to use treadmill desks increased. Not only did performance rise, but also the quality and quantity of their work was enhanced. The extra exercise also improved interactions between employees, as they were less short-tempered with inactivity. Physical health was also impacted, as those who used treadmill desk workstations increased their physical activity outside of work.
Prior to this study, active workstation studies covered a much shorter duration, anywhere from 4-12 weeks. With the longer study, the long-term productivity effects could be more conclusively proven.
Even a recent literature review covering multiple studies on active workstations conceded that there was no harm to using treadmill desks or under-desk cycling equipment.
Effective Treadmill Desks For Your Office
To bring a new level of productivity to your office, there are treadmill desks available for residential use. Two treadmills we would recommend are:
NordicTrack Treadmill Desk Platinum – One of the best treadmill desks available, the Treadmill Desk Platinum has plenty of features that will keep you moving and working hard. If you need to break into a run to shake off a work block, this treadmill desk has a speed range of 0-8 MPH, and an incline range of 0%-10% to keep your body burning calories even at a slow walk. It can accommodate a user who weighs up to 350 lbs, allowing you to shed weight even while working. Also, this treadmill desk can fold up and be used as a standing or sitting desk!
Life Fitness Treadmill Desk – Another good quality machine is the Life Fitness Treadmill Desk. With a 3.0 CHP motor, it will run smoothly and quietly as you work. It has a speed range of 0-4 MPH and has a weight limit of 350 lbs. This treadmill desk cannot incline or fold up, so if those features are important to you, you may want to consider one of the NordicTrack treadmill desks.
So, if you feel like you lack the energy to workout after you have finished work, try to incorporate your exercise into your workday and see how it improves your performance.