If you're looking for a way to burn fat and calories, lose weight, or improve your cardiovascular conditioning, treadmills are a great choice. Generally, treadmills are pretty easy to use. Their versatility makes them popular, but that popularity means you might have a hard time narrowing down your search from the many models on the market.
When you decide to buy a treadmill, you might not anticipate how difficult it can be to choose just one. There are thousands available with many features to choose from. A treadmill represents a valuable investment in your health, so it's important to ensure you're getting a quality machine with features that best fit your goals, budget, lifestyle and more.To help you minimize the stress as you embark on your fitness adventure, here are a few things to consider when deciding which treadmill to buy.
Goals and Treadmills
Your goals – If you don't fancy yourself a competitive runner, then you probably don't need the extras that are meant to feed the need for speed. While you don't want to skimp on quality or features, if you're going to use the treadmill mainly for walking, you probably don't need one that is geared more for sprinting or distance running.
On the other hand, if you really want to improve your level of fitness, you might want to try interval or incline training. The interval trainer will require some running but the incline trainer wouldn't require running necessarily as it would be nearly impossible to run at the 40 percent incline that machines like the NordicTrack x11i incline trainer can achieve.
Either way, those needs would demand a treadmill with one-touch speed control, power incline, and higher speed capability, such as the Life Fitness 95Ti, which can support speeds of up to 14 mph. There are also trainer-designed apps to help guide you through the steps that will help you meet your goals. Keep in mind that as your fitness progresses, you may decide to change your goals to keep up with your changing body.
PHYSICAL LIMITATIONS – Walking is a great exercise for most people but consider any physical limitations or injury history before you make a decision.
Should you be concerned about reducing the impact to your joints?
Are you going to start running?
Talk to your doctor about how you can best use a treadmill to get in shape or stay fit, without causing yourself injury. Many treadmills come with cushioned decks that can reduce the amount of impact to your body. Take such features into consideration when deciding which treadmills deserve a serious look.
Budget How Much
For the most part, treadmills can be broken down into price ranges and have similar qualities to other machines within their range.

$600 – $799 range – Treadmills like the Horizon T101 fall into this category. It will do the basics when it comes to incline (up to 10 percent) and speed (up to 10 MPH), but lacks add-ons like a touchscreen. Great machine for walkers and light joggers.

$800 – $999 range – One of the best treadmills in this price range is the Lifespan TR1200i. It goes up to 11 MPH and jumps up to an incline of 15 percent! However, there is no way to wirelessly sync information; the utilization of a flash drive is needed to transfer workout information from machine to the Lifespan website.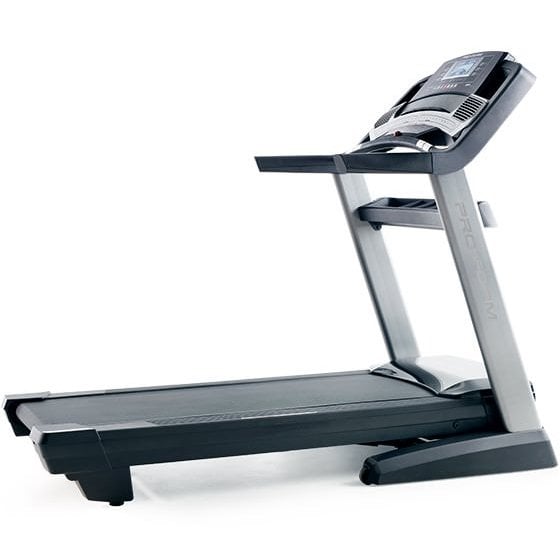 $1,000 – $1,299 range – ProForm Pro 2000 is the least expensive of the Pro treadmill line but can hold its own with the more expensive models. The Pro 2000 inclines to 15 percent and can also decline to -3 percent and reach speeds up to 12 MPH, something the other less expensive models can't do. While this model will support walkers, joggers and runners, it does lack touchscreen technology and any other way to sync workout info.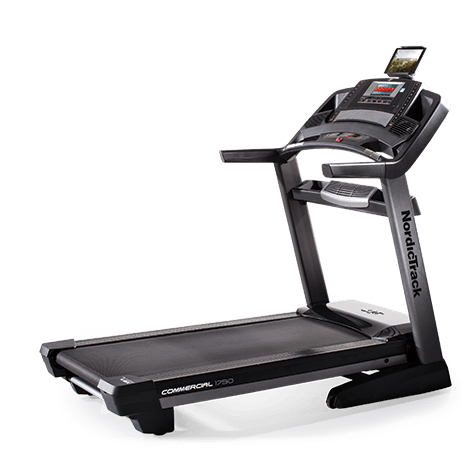 $1,300 – $1,599 range – Bringing great quality home is the NordicTrack Commercial 1750. The 1750 also goes from -3 percent decline to 15 percent incline and reaches speeds of 12 MPH. However, what moves this treadmill up a step is that it has a touchscreen with iFit technology. This boosts the the usability of the 1750 as walkers, joggers and runner can stay entertained and not feel punished for working out.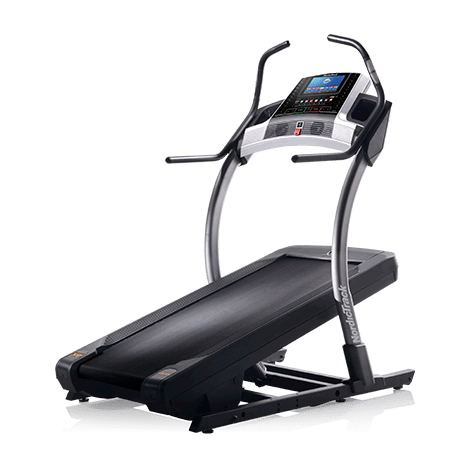 $1,600 – $1,999 range – Another quality machine from NordicTrack is the X9i incline trainer. The specialty of the X9i is its ability to go from a decline of -6 percent and an incredible incline of 40 percent! While the X9i can reach speeds of 12 MPH, you will definitely need to slow down if you utilize the higher levels of incline. Enabled with a touchscreen console and iFit technology, this treadmill is great especially for those who want to get in serious hill training.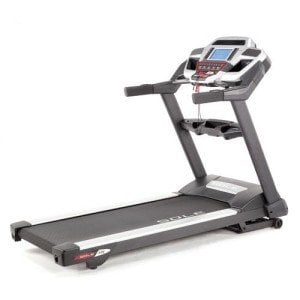 $2,000 – $2,499 range – Edging into commercial quality is the Sole TT8. Listed as a light commercial machine, the Sole TT8 can take more weight (up to 425 lbs) and give a 15 percent incline. Top speed is 12 MPH and it has a 4.0 CHP motor to support constant use. However, it does not have a touchscreen, instead it has a LCD display.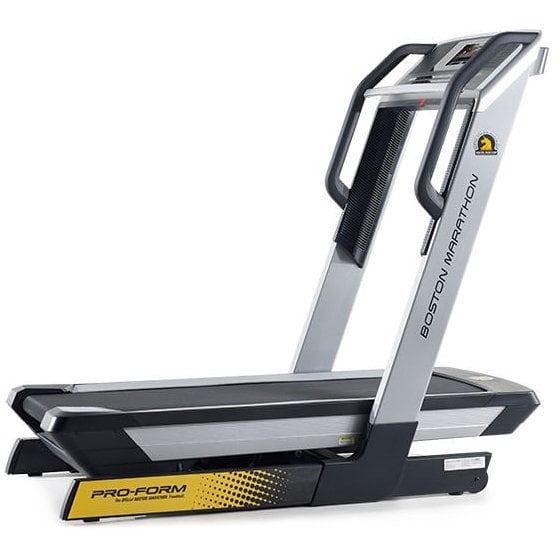 $2,500+ range – The ProForm Boston Marathon 4.0 bring the Boston Marathon course to your home with this machine. Capable of up to 15 MPH, decline of -6 percent and incline of 20 percent, this machine is perfect for runners who have both a need for speed and hill training. The Boston Marathon 4.0 is touchscreen and iFit enabled to bring hours of entertainment and tracking as you work out.
Prices will vary depending on sales. For more excellent machines and their price range, feel free to read some of our other reviews here.
Treadmill For Your Lifestyle
CONTROLS AND DISPLAY – Be sure to try any treadmills you're looking at buying. Things to look for can be:
Are the controls in a good place?
Do you like the way they feel?
Will you be able to adjust the incline or the speed quickly during a workout?
Also consider options such as EKG monitors. If you get into interval training or need to watch your pulse, you might want a model that helps you keep an eye on your heart rate. The Sole TTB, for example, includes pulse-sensing grips and the ability to use an EKG chest strap during your workout.
ENTERTAINMENT VALUE – Do you want to have stuff to do built into your treadmill? These days, you don't even have to leave Facebook to get a workout in. Many treadmill models, such as the NordicTrack 1750, come with web-enabled touchscreen displays, so you can access workout programs, email, social media and more. Many people buy a treadmill and place it facing the television at home, but if you want to get the exercise without "unplugging," such a display might be a great option. Other models have headphone jacks, tablet holders, USB ports, or even MP3 docking availability for your devices.
Who Knows Treadmills Best
EXPERT AND USER OPINIONS – The beauty of a treadmill is that it lets you get and stay fit without leaving home. The beauty of the Internet is that you can research those treadmills without driving from store to store. There are thousands of reviews online, and just as many places to buy your new treadmill. You'll probably want to take a look at the top brands such as NordicTrack, Landice, and ProForm. Look at the models that fit your needs and budget, read plenty of reviews, then browse stores online for the best value.
DEALER QUALITY – Make sure you buy your treadmill from a reputable shop that will be around to help you with questions or repairs in the future. A good deal is always attractive, but not at the risk of a bad experience. Do your homework on dealers before you make a purchase. Get referrals from friends, check with the Better Business Bureau, and consider their customer service record.
SIZE AND PLACEMENT – Before you actually visit a store, be sure to take some measurements. Things to consider are:
Where do you plan to keep the treadmill?
Will you need a folding model to save room? Be sure you will have enough space around and behind the treadmill to keep you safe in case you lose your footing and fall.
Do you plan to put your treadmill in the basement or upper floor? You might need some help getting it in the right place, as treadmills can weigh hundreds of pounds. You also might need an extra set of hands for setup and any required assembly.
Look For Warranties With Your Purchase
PARTAL WARRANTY – Your treadmill will likely be a fairly large investment, so it's important for it to last. Before settling on a model, learn about the warranty offered by the manufacturer. Compare the warranties of the different brands and think about how that should impact your decision. Not all warranties are created equally. So while maybe the motor will have a lifetime warranty, the console of the same machine could just have a 5-year warranty.
LIFETIME WARRANTY – Landice offers a lifetime warranty on all parts, including those that generally wear out over time. Other manufacturers include lifetime coverage on the motor and structure, with a shorter term for parts and in-home labor. As part of your warranty considerations, look at the return policy. Many companies offer some kind of in-home trial period.
Hopefully, we have given you some some things to think about before getting serious in your treadmill search. Again, before you decide which types of exercise are right for you and your body, consult your doctor. Once you decide to buy a treadmill, talk to other users, read reviews, and get plenty of trusted advice before you buy. You're about to make a positive investment in your health – do everything you can to make sure it's the right one.