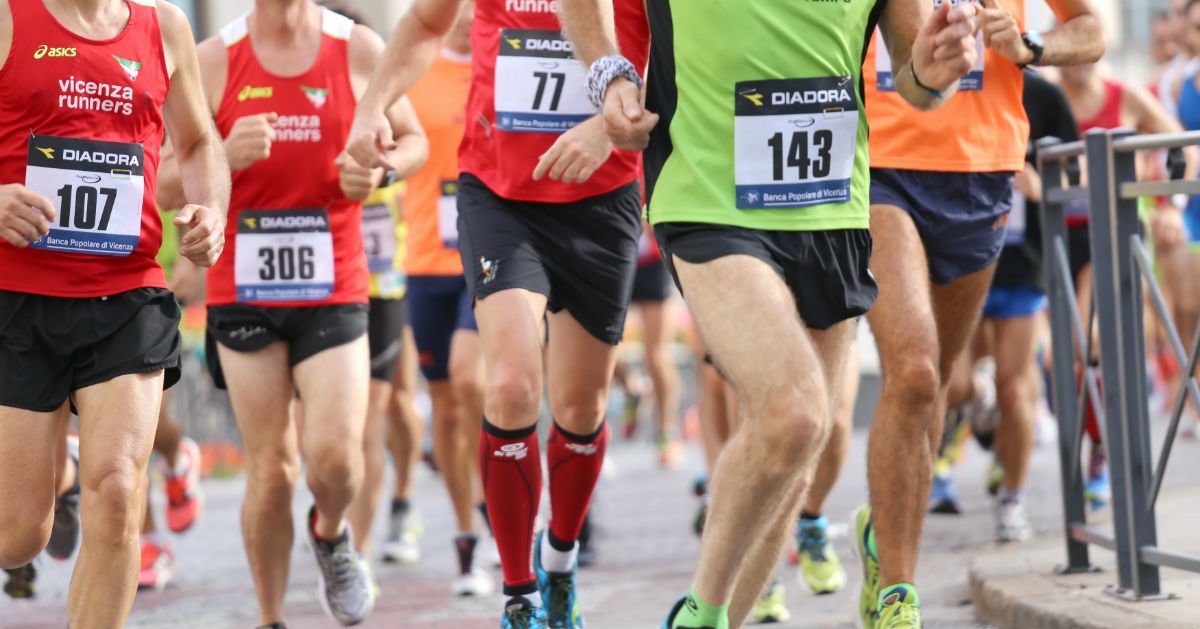 You did something you never thought that you'd do, you signed up for a marathon. You're nervous, excited, and terrified all at the same time. According to MarathonRookie.com, "finishing a marathon is an accomplishment that less than 1% of people in the world can say they have achieved," and who doesn't want to have that bragging right? Unfortunately there is 26.2 miles separating you from being able to boast to everyone you know, so let's make sure you'll be properly prepared for your marathon.
Motivation & Goals

There is a reason that you signed up for your marathon, whether it be you want to lose weight, you just want to be able to say that you've ran a marathon, you're running for a charity, or maybe you just love running. Whatever the motivation is that drove you to sign up for your marathon, make sure and always remember it. Maybe make a sign and hang it up, because your training won't be easy and you'll need that motivation to keep you going. On the sign you make for yourself, make sure and include your goals as well. This could be simply crossing the finish line, or running the marathon in a certain-time frame, whatever your goals are, write them down so that you can be motivated by them daily.
Treat Your Feet

When it comes to running, not all shoes are created equal. Make sure that you have a good pair of running shoes that you have properly broken in before you run your marathon. Before you buy your shoes, make sure that you not only try them on, but that you run in them as well. Find a specialty running shop near you where an expert can actually watch you run and then give recommendations as to what shoe is best suited for your feet. You're going to be running a lot of miles in those shoes so make sure you find the perfect ones.
Have a Plan

You have your motivation and goals written down somewhere you can see them, you have your perfect shoes, now you just need to start training. If you can run for 30 minutes without stopping, consider this 16-week training schedule. Maybe you feel like you need a little bit more time to prepare, and in this case the 26-week training schedule might be best for you.
Train on a Treadmill

Some may argue that running outside is the best way to prepare for a marathon, but the following reasons may persuade you that the treadmill is the best way to train.
All of Your Equipment is at Hand– You don't need to worry about running around with a heart-rate monitor, mile tracker, or how to carry your phone so you can listen to music. Simply step on your treadmill and run because everything you need is right there.
Let Your Treadmill do the Work- Maybe you're concerned that the terrain of your marathon course will have hills. By using the incline and decline features of your treadmill, you will be prepared for any terrain.
Make it Easy on Yourself- People who train outside oftentimes have someone drop them off miles away so that they can run back to their destination from where they got dropped off. They also have to hide water bottles for themselves along the way so that they won't die of thirst while on their run. Running a marathon is difficult enough, make it easy on yourself and just train on your treadmill.
When it comes to running a marathon, remember to take it one day at a time. Thinking about running 26.2 miles tomorrow is an impossible task, but as you train you will find that you can run further and further each time and pretty soon you'll be among the less than %1 of people who can say they've ran a marathon.