The C line of NordicTrack's treadmills represents their most affordable treadmills. However, while these treadmills are more budget-friendly, they are not cheaply made. There are some differences in features as this line does range from the least expensive treadmill to a treadmill that can almost hold its own with their commercial line of treadmills.
The features they have in common are:
Fold with hydraulic system

Autobreeze fan

Speakers

Tablet holder

Device and water holders

Console quick controls

EKG handlebar grips

300 lbs weight capacity

FlexSelect™ cushioning
NordicTrack C 700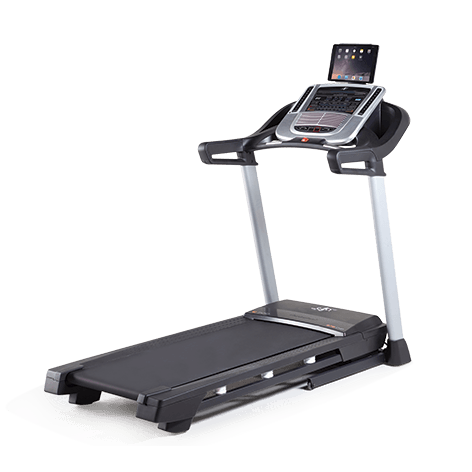 The NordicTrack C 700 is the most affordable treadmill NordicTrack has currently available. It does not have as many options which are usually expected from a NordicTrack treadmill. However, it can sync with iFit. This allows users of the C 700 to have greater utility from their treadmill.  
As a budget treadmill, it is built on slimmer lines than more expensive treadmills. This can be a benefit as it can fit comfortably in most housing situations. It is best for walkers and the occasional jog.  
Retail price: $999
Common sale price: $799
Motor size: 2.75 CHP
Display: Multi-window LED
Incline range: 0% to 10%
Max speed: 10 MPH
Belt: 20" by 55"
Workout programs: 20
NordicTrack C 990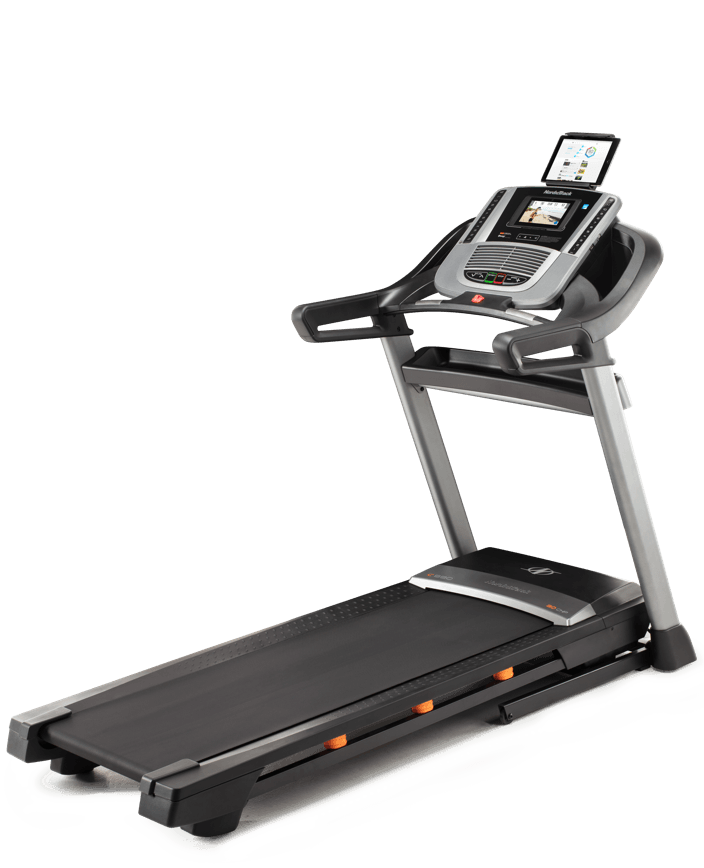 A great compromise between budget constraints and high-tech treadmills, the NordicTrack C 990 is one of our under $1,000 Best Buy treadmills. The C 990 is a clear step up from the C 700 with its touchscreen, larger treadmill belt, and other upgraded features.
The C 990 is also considered a budget treadmill and it is also a compact machine. It can fold up and move easily, so you can store it between workouts if necessary. It is best for walkers and joggers. Regular runners may wear out the C 990 in a matter of a couple of years.
Retail price: $1,299
Common sale price: $999
Motor size: 3.0 CHP
Display: 7" touchscreen
Incline range: 0% to 12%
Max speed: 12 MPH
Belt: 20" by 60"
Workout programs: 32
NordicTrack C1650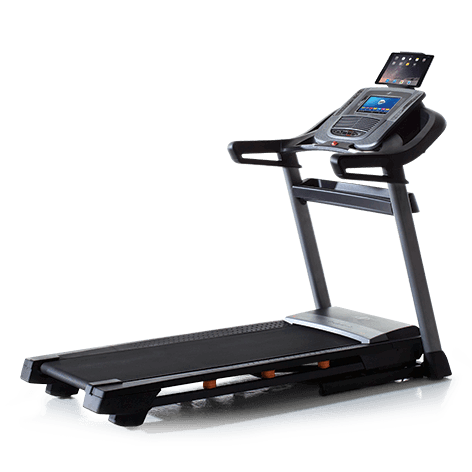 The top of the C line, the NordicTrack C 1650 bridges the gap between budget treadmills and more expensive offerings. With a large touchscreen, strong motor and a greater selection of programs, the C 1650 is a treadmill which should appeal to a wide variety of users.
Similar in dimensions to the C 990, the C 1650 can also fold up compactly for when you need it out of the way. While it is a bit heavier than the C 990, a single user can still maneuver the C 1650 fairly easily.
Retail price: $1,599
Common sale price: $1,299
Motor size: 3.5 CHP
Display: 10" touchscreen
Incline range: 0% to 12%
Max speed: 12 MPH
Belt: 20" by 60"
Workout programs: 34
Check Out Your Treadmill Options
If our coverage of the NordicTrack C line has interested you in one of these treadmills, be sure to check out the full review. Our treadmill testers gave these treadmills in-depth testing and created insightful reviews so you could have a feel for how the particular treadmill performs in-person.
NordicTrack has two other treadmill lines, the Commercial line and their Incline Trainer line. If the C line isn't quite what you are looking for or you just want to review all your options, we highly recommend you look at our coverage of these treadmill lines.