Nordictrack X11i Treadmill Review
A heavy duty treadmill with quality components.
Click our coupon link below and a $60 discount will automatically appear in your shopping cart!
Click Here To Save $60 On The X11i Now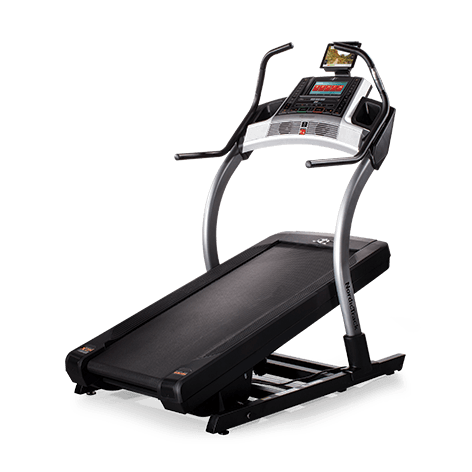 More Nordictrack Treadmill Reviews
Nordictrack X11i Treadmill
Rating: 5 stars –

Reviewed by TreadmillReviews.com
The NordicTrack X11i has a treadbelt at a lengthy 22″ x 60″ and is built to last. The X11i comes with an excellent Reflex™ Cushioning system that greatly absorbs joint impact. These two simple specs alone will give the user a really comfortable workout experience. The deck and walking area are extremely solid and built with high quality components. NordicTrack has made sure to put in a high quality motor to keep this thing running. The X11i has a powerful 4.25 CHP motor, which is very heavy duty and will last a lifetime, and keep that tread belt going. It is important that NordicTrack has given the X11i such a durable motor, because the deck needs a powerful motor to maintain the intense decline and incline settings. Surprisingly, the weight capacity is pretty light on this machine (375 lbs). I think this is because of the intense slope of the machine when you have it in incline or decline. So keep this in mind if weight is an issue at all, because the belt will burn up fast if you exceed that weight capacity. I've been talking about the intense decline and incline, but forgot to mention it. This machine will incline to a shocking 40% incline and decline to a -6% decline. This is why the Incline Series treadmills are so popular. These controls allow you to burn calories and shed weight the fastest. Overall, the brand new X11i Incline Trainer is one beast of a treadmill.