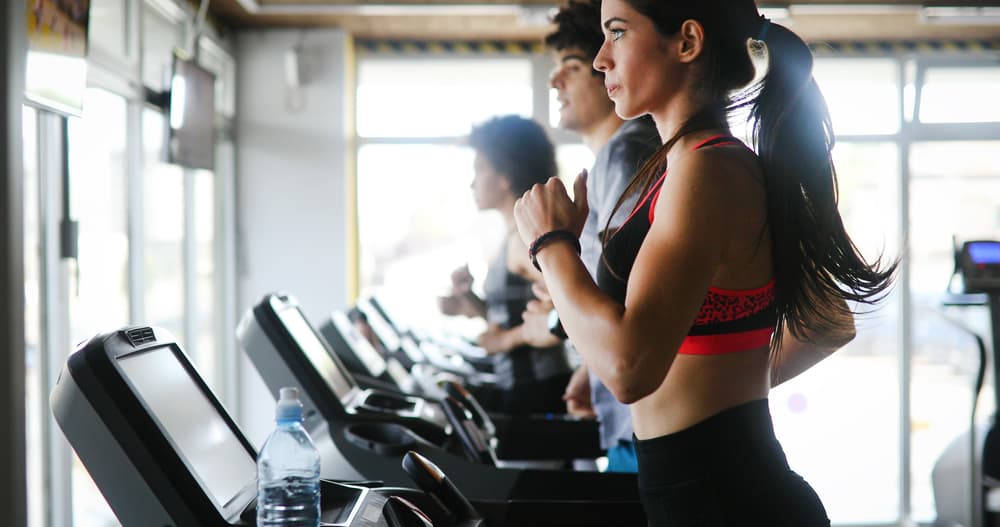 The rate of gym memberships have slowly declined over the last decade thanks to the continued growth of home gyms. The year 2020 has pushed more people than ever to work out at home due to physical and social distancing measures and restrictions. Having a large piece of exercise equipment like a treadmill is a great way to get moving and stay fit at home. Yet, the cost is steep for many households. This is why many people are turning to renting a treadmill.
The Benefits Of A Treadmill Rental
If you want a treadmill at home and are wondering "Can I rent a treadmill?" The short answer is yes! Here are the benefits to consider for leasing a treadmill instead of buying it outright.
Affordability
If you don't have a large sum of money to spend, you can rent a treadmill for a much more manageable monthly price of $50-$150. Since most gyms cost $50 or more per person per month, you will be saving money and gaining some other great benefits.
Try Before You Buy
If you're in the market for a treadmill but you don't want to invest in one just yet, you can try a few models before deciding what's right for you. Most companies require at least a 4-month lease, so you can try a few models in a year.
Get The Latest Model
Sometimes you want all the bells and whistles- with a hybrid option or LED monitor- yet you don't want the price tag. You can rent the newest and best model treadmill for a fraction of the price and then upgrade when your lease is up.
Rent To Own
Most treadmill rental companies offer rent to own options also. While you will pay extra in the long run, it helps keep monthly payments manageable.
Flexibility
Regardless of whether you own or rent a treadmill, working out at home gives you much more flexibility. That means no commute, no gym fees and the option to squeeze in a workout between other commitments.
Seasonality
If you only spend a few months out of the year in a certain area or you are relocating short term, renting a home treadmill without having to buy it is a great option.
Here are 3 things to consider when leasing a treadmill.
Now that you know all the great potential benefits, keep these tips in mind before renting your next treadmill.
1. Figure Out Your Budget Before Looking at Your Options
When you're in the market for a treadmill, it is easy to get distracted by all the shiny options. It can lead you to putting a treadmill on your wishlist that you simply can't afford. Always sit down and decide what your monthly budget is before even starting to research the best treadmill models or talking to a treadmill company about renting. This will keep your hard-earned cash where you need it and not thrown at a fancy machine you don't necessarily need. (Don't forget to consider the cost of rental insurance too!)
2. Evaluate What Your Household Needs Are
Now it's time to consider what model of treadmill is right for you with your budget in mind. Ask yourself these questions to get started:
How often will you be using the treadmill?
How much space do you have available in your home?
Do you want access to fitness programs, vitals trackers, and other possible connectivity?
3. What Accessories You Might Consider
A treadmill is one great tool in your toolbox for staying fit at home. You might consider other pieces of equipment for boosting your fitness like weights and bands. Plus, if you want to use a fitness app to stay accountable to your fitness goals, consider what type of treadmill you need for compatibility. And lastly, if you want to be able to work while on your treadmill you might consider an adaptable desk- also rentable with some companies. It's always good to find ways to get the most use and health out of your treadmill.
The Best of Both Worlds
A treadmill rental is a great way to boost your home fitness. You get amazing flexibility without breaking the bank. You can get started by looking online, going to a local exercise equipment store or even a local gym to see what your options are. Budget and lack of time are no longer an excuse for not exercising when leasing a treadmill is on the table. We don't always recommend renting a treadmill, but in certain situations, this might be a viable option to add to your home gym. If you're in the market for a treadmill, make sure you consider all of your options and find the best solutions for your fitness needs.