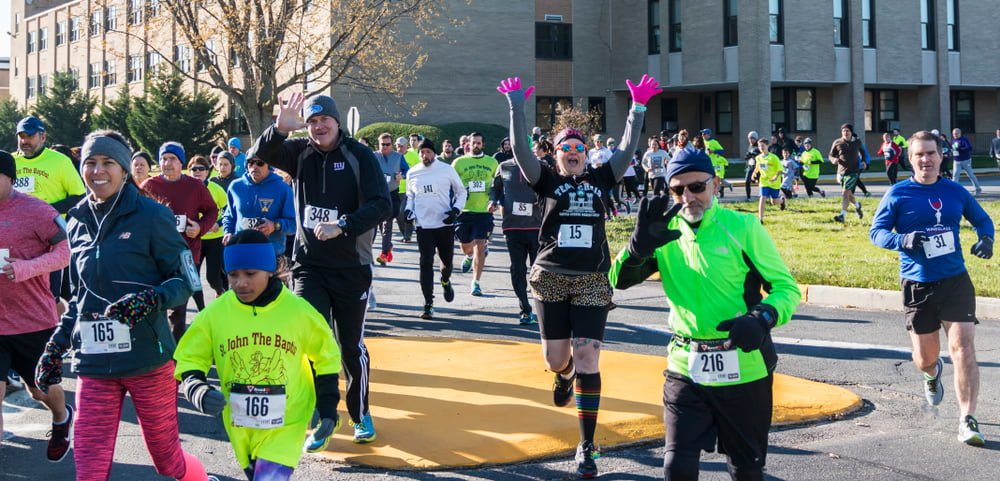 Thanksgiving in the United States is often a time of gluttony and a little bit of regret over how much we ate. It can be easy to want to skip your treadmill workout due to this, so you may want to commit to something a little more interactive this year, like a 2018 Turkey Trot Fun-Run.
How To Find A Thanksgiving Race
If you aren't sure your town or city has a Thanksgiving run for you to participate in, there are several things you can do to find one.
Check with your local running club. Often, a local running club will congregate for group runs and at your nearby running shop, and they will usually know all about what races are coming up.
Look at flyers pinned to gym, grocery store, and coffee shop boards. Many fun-runs are low-key events without large advertising budgets, so next time you pass a community corkboard crammed full of paper, look to see if a Turkey Trot is being advertised.
Take the search online. Websites like Active and Running in the USA are great resources to find races near you.
As running continues to grow in popularity, it is more and more likely that you will find a race around where you live, so you can burn some calories before chowing down on your Thanksgiving feast.
Choosing A 2018 Turkey Trot Fun-Run
If you're lucky, you may have several options when it comes to your Thanksgiving race. If you need help narrowing your selection down, you may want to check to see if the race is supporting a charity.
Many Turkey Trots have chosen to support their local food pantries by making shelf-stable food donations part of the race registration process. Others donate part of the race registration fee directly to charities that support low-income families in need.
So, while you're scrolling through the various fun runs this year, check to see if your prospective race is doing anything for the community. If the race isn't, feel free to reach out and make a recommendation. Many of these races were developed by running enthusiasts like you, and they would welcome participants' input on how to improve their races.
Try A Virtual Turkey Trot Race On Your Treadmill
Sadly, the running bug has not quite reached every corner of the U.S. If your area doesn't have a Turkey Trot for you to participate in, you aren't completely out-of-luck. There are virtual races, where you can run it or walk on your own time.
Virtual running sites like Gone For A Run and Vitrual Strides currently have virtual races for Thanksgiving available. You can even receive race-day swag like medals when you participate in a virtual race. Even better, both of these organizations support a different charity with their virtual races.
By choosing fun races to participate in during the winter months, you can better stick to your treadmill training, because the fun doesn't stop with Thanksgiving-themed races. Use our above tips to find Christmas, New Year's Day, and other exciting races to keep your running motivation strong.