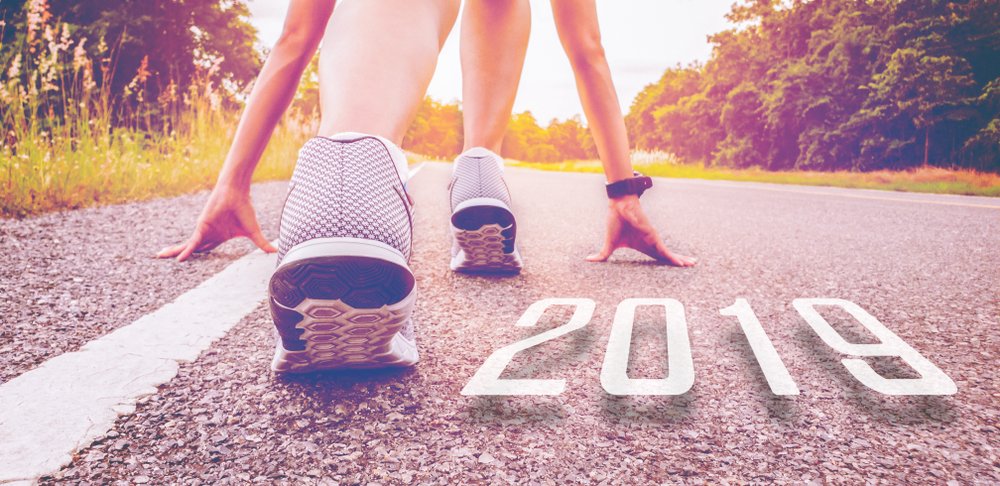 One of the major goals of many treadmill users this year is to lose weight with the help of their treadmills, but not all treadmills can equally help you reach your weight loss goals.
After reviewing hundreds of treadmills here at Treadmill Reviews, we have selected our top 5 treadmills that can help you meet your New Year's Resolution weight loss goals.
1. NordicTrack Commercial X11i Incline Trainer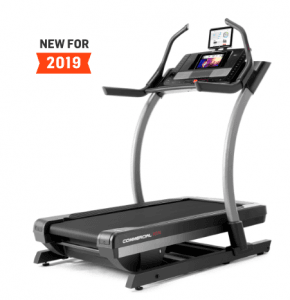 Whether you are walking or running toward your weight loss goal, the NordicTrack Commercial X11i Incline Trainer will help you reach your goal faster. This amazing treadmill can decline to -6% and go all the way up to 40% incline! The extra exertion of working out on an incline helps you burn calories much faster, no matter what speed you are going at.
You can also receive a year of free access to iFit Coach, an immersive fitness training program which allows you to choose from thousands of workout programs led by world-class personal trainers.
2. Horizon T101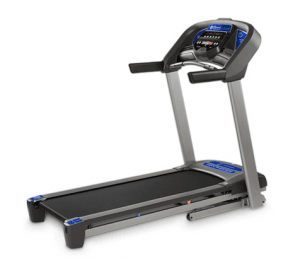 For a budget, basic treadmill, you really can't beat the Horizon T101. This treadmill has a good build quality and can hold a user who weighs up to 300 lbs. There are 40 workout programs, and you can sync up your media to the Bluetooth-enabled speakers.
This treadmill is best for walking and light, occasional jogging, so if you have more advanced workout needs, then the T101 may not be right for you.
3. ProForm SMART Power 995i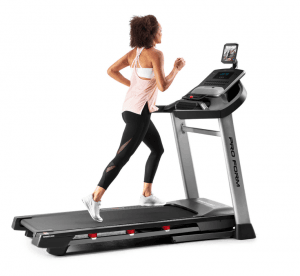 Upgraded with SMART tech for 2019, the ProForm SMART Power 995i is an affordably priced treadmill that comes with 30 different workout programs to help you reach your New Year's weight loss goals.
You will also receive a year of free iFit Coach access with your purchase of the Power 995i. The only catch is that you will need to download it onto your own tablet, though you can place it on the integrated tablet holder which comes with this treadmill.
4. NordicTrack Treadmill Desk Platinum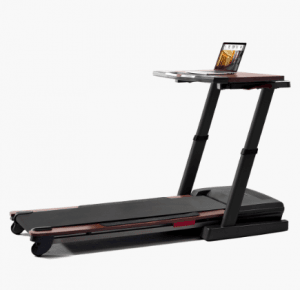 If you want to mix your exercise time with work or other traditionally stationary activities, then the NordicTrack Treadmill Desk Platinum may be the right treadmill for your weight loss needs.
Along with the useful USB charging station and wide desk, this treadmill desk can accommodate a user who weighs up to 350 lbs and has an incline range of 0% to 10%, so you can burn more calories as you work. Also, this treadmill desk can fold up and transition between a standing or sitting desk!
5. SOLE F80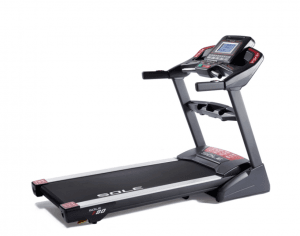 Most of the better quality treadmills can accommodate a user who weighs up to 300 lbs. However, that is not always good enough, especially if you are starting your health and fitness journey from a higher weight.
With the SOLE F80, users who weigh up to 375 lbs can use this treadmill. It has a good, 3.5 CHP motor which runs smoothly whether you are running or walking. You can also incline it from 0% to 15% incline, allowing you to burn calories faster no matter what speed you are moving at.
If none of these treadmills are quite what you were looking for, you may want to check out the best treadmills of 2019 and see if any of them are a better fit for you.