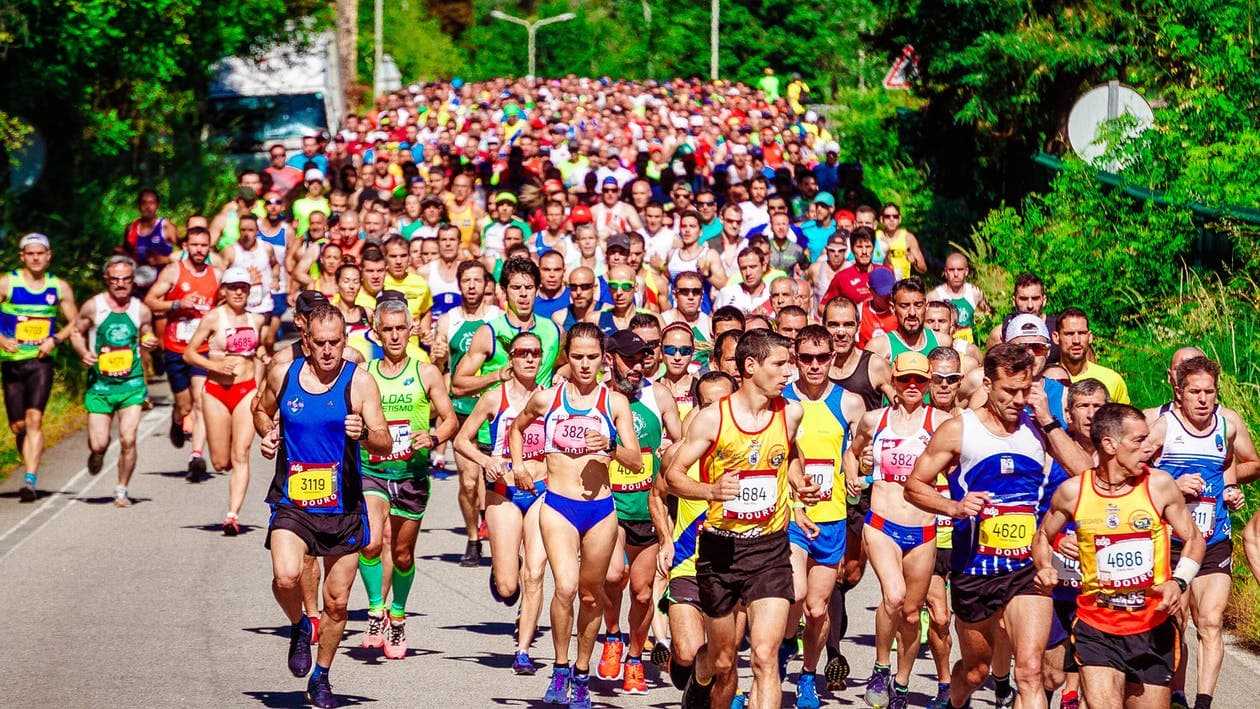 So, you just completed a marathon (or maybe you're running in one soon). Congratulations! Now it's time to focus on recovering to feel good and be ready for your next race. Here are some tips to help you boost your recovery and get back to everyday life without an injury. This blog article will cover five tips for recovering after running a marathon.
Why Recovery Matters After a Marathon
A race day is exhilarating. After all, you've probably been training for a while now to prepare for the big day. When pushing your body to new limits, it's essential to be kind and let your tissues heal afterward. Without adequate recovery, you risk injury and burnout. Here are our tops tips for that process:
#1 Keep Up with Low-Grade Movement
If you're exhausted, your first instinct after finishing a marathon may be to sit down and relax, but it's important to keep moving. Try doing some light walking or jogging to keep your blood moving. This will help your muscles recover and prevent stiffness rather than static stretching or rest.
#2 Replenish Your Body
Your body is most likely low on a lot of things post-race. Make sure to nourish it well with lots of water, electrolytes, and nutrient-dense foods. Typically, it's best to eat some carb-rich foods right after your race (within an hour or two) and then make sure your next big meal is a mix of carbs, protein, vegetables, and healthy fats.
#3 Rest Your Body
Sleep is vital for recovery, so make sure you're getting enough. Most people need around eight hours a night but listen to your body- if you feel exhausted, sleep more. Consider taking naps during the day, especially after your race try taking a 90-minute nap.
In the first 24 hours, you can also rest your body while taking an ice bath. After that, switch to a warm bath to soothe sore muscles and boost tissue health.
#4 Avoid Anything That Impedes Tissue Recovery
A few specific things can limit your ability to recover or are hard on your body. These include:
Drinking excessive alcohol
Taking anti-inflammatories (they're hard on your liver)
Getting too little sleep
Stress or high anxiety
Trying to get back to running too soon
#5 Start an Active Recovery Program
Once you've rested your body and eaten well, it's time to start an active recovery program. This means low-impact activities that help increase blood flow and maintain range of motion. Some examples include:
Yoga
Pilates
Swimming
Walking- outside or on a treadmill
Cycling on a stationary bike
How Long Does My Body Need to Recover From a Marathon?
Most people need anywhere from a few days to a few weeks. However, this can vary depending on your age, how well you trained, how hard you pushed yourself, and other factors. If you're not sure whether or not you should take more time off, consult with a doctor, physical therapist, or certified running coach.
It can be tempting to start running again sooner than later. But, it's essential to give your body time to recover. Pushing yourself too soon can lead to injuries, set you back in your training, and impact your motivation.
Take a few days off to rest and then reassess. Remember, the key is to listen to your body. If something doesn't feel right or you're in pain, don't push through it.
Be Kind to Your Body
We hope these tips help you recover well from your marathon and that you're able to get back to running soon! Try incorporating these into your post-race routine and see how you feel. Happy healing!