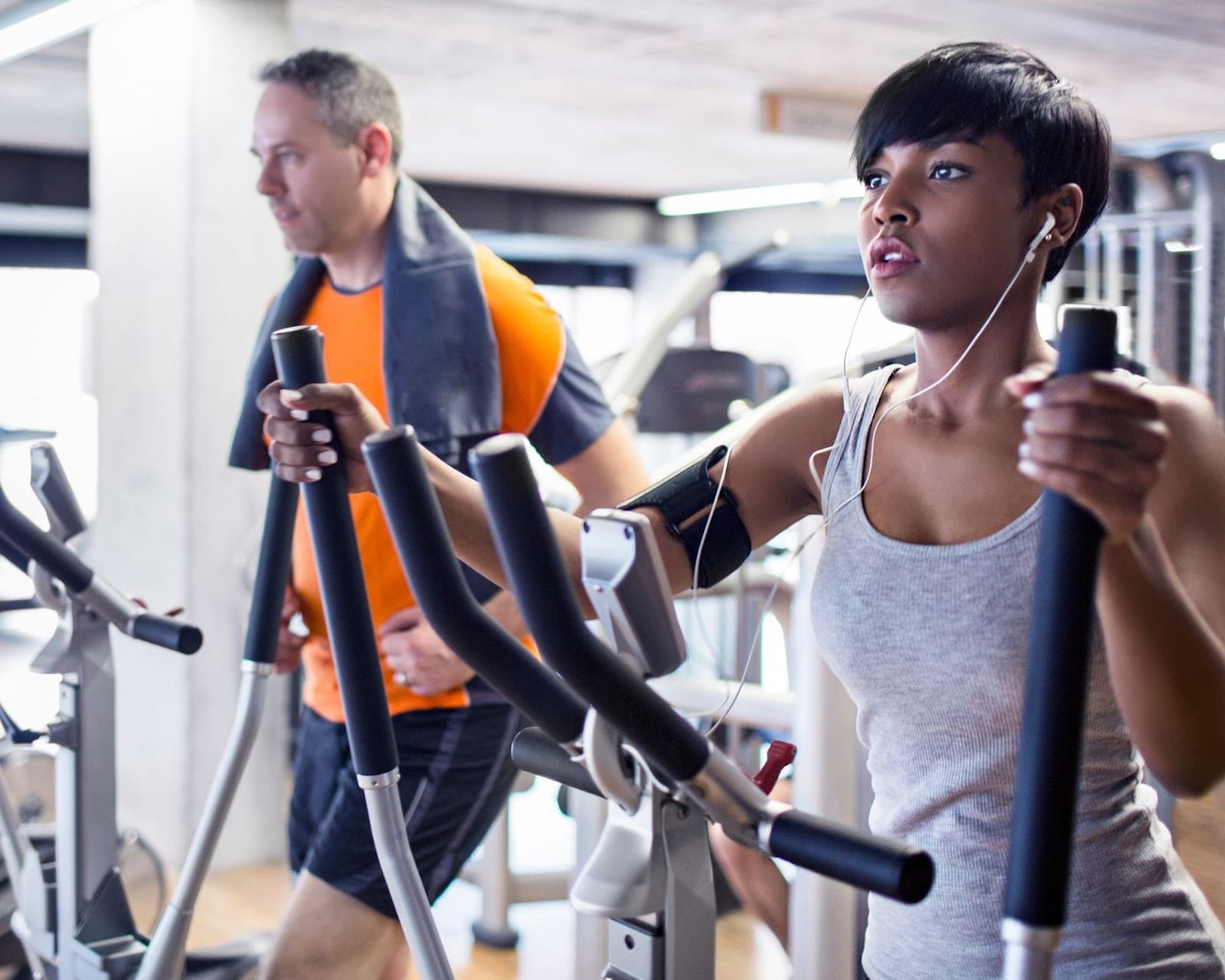 If you're looking to add some cardio to your workout routine, the elliptical might be a good option for you. But can it really replace running? In this blog post, we'll look at what the elliptical is suitable for when it comes to running and what it isn't. We'll also discuss the benefits of using an elliptical vs. running and when is the best time to use each one.
Can an Elliptical Really Replace Running?
The answer to this question is: it depends- primarily based on what your fitness goals are. The principle of specificity applies here, meaning that the best way to become better at running is…to run. However, that's not to say that the elliptical can't provide some benefits for runners. There are four main ways in which the elliptical, at the gym or at home, can help:
Get Your Heart Rate Up
The elliptical is a great way to get your heart rate up without putting too much stress on your joints. This makes it an excellent option for runners looking to add some extra cardio to their routine while reducing their risk for injury.
Build Strength and Endurance
The elliptical can also be used to build strength and endurance. By increasing the resistance on the machine, you can work quads, hamstrings, and glutes. Plus, you can build arm strength by moving handles. To build your overall endurance, try using the elliptical at a low to moderate intensity for a more extended period.
Cross Train
The elliptical is a great way to cross-train for running. Working with different muscle groups (at a slightly different angle) can improve your overall fitness and reduce your risk of injury. This is thanks to the fact that you're allowing overworked areas to rest, which helps to create a more balanced body that can heal itself appropriately as you push yourself.
Injury Management
Finally, the elliptical can be used as a tool for injury management. If you're dealing with an injury preventing you from running, the elliptical can be a great way to stay active and maintain your fitness level while lower the overall impact on your joints. If your injury requires a bout of complete rest, it's a great way to ease back into running.
When You Shouldn't Use an Elliptical to Replace Running
There are also some situations in which the elliptical shouldn't be used to replace running. Here are three examples:
Training for a Race
If you're training for a race, you need specific training to be prepared. This means you should focus on running (and maybe even swimming or biking) rather than using the elliptical.
You're Not Getting a Good Workout
If you're not getting a good workout on the elliptical, it might be time to switch things up. Some people just don't feel challenged by the machine, leading to a less effective workout.
You're Bored
If you're bored of the elliptical, it's time to switch things up. If you are dreading your workouts or not looking forward to them, that's a sign that you need a change.
The Bottom Line
So, can an elliptical replace running? It depends on your goals. If you're looking for a way to add extra cardio, strength, or variety to your routine, the elliptical can be a great option. However, if you're training for a race or looking for a more specific workout, you might want to stick with running. And if you're just not feeling it on the elliptical, don't be afraid to try something new!
Overall, the elliptical can be an excellent tool for runners, but it shouldn't entirely replace running.