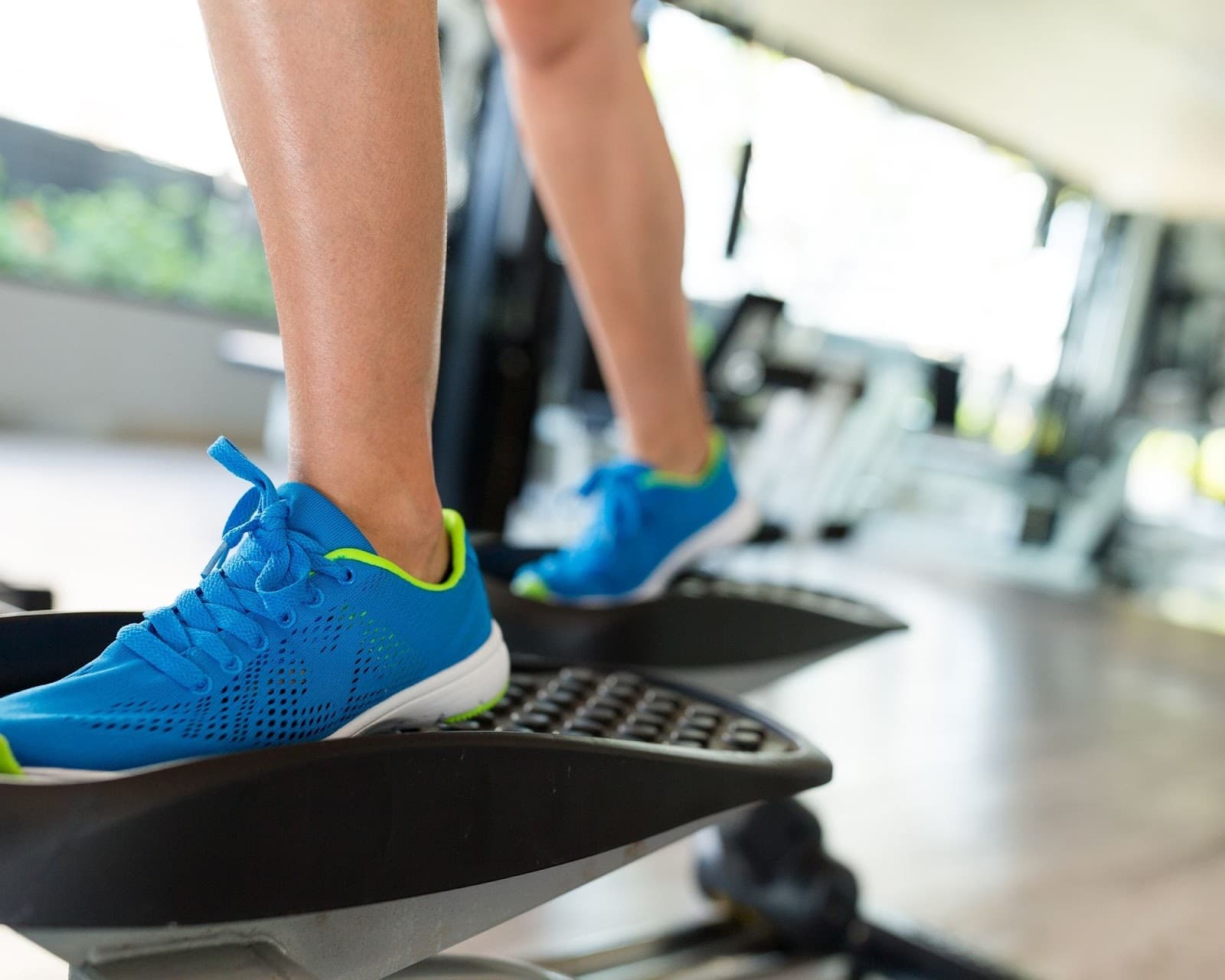 If you're a runner, you know that recovery is just as important as running. After long runs, it's essential to do some light activity to help your body recover. There are plenty of options for active recovery, including using the elliptical. This blog post will discuss the benefits of using an elliptical for recovery and give you some tips on using one safely and effectively.
Using an Elliptical to Recover from Long Runs
So can an elliptical be utilized by runners? Absolutely! An elliptical can be an excellent tool for active recovery for runners, particularly after long runs when the muscles and joints need some recoup time.
The Benefits of an Elliptical for Runners
Let's review some of why you might consider using an elliptical as a runner.
An elliptical trainer provides a low-impact workout that doesn't strain the muscles and joints while providing an excellent cardiovascular workout. This is ideal for runners who need to take it easy on their bodies after long runs or recover from an injury but still want to get in some kind of workout.
An elliptical trainer can help boost healing blood circulation and maintain joint range of motion and flexibility in recovery mode.
If you're feeling burned out, the elliptical can be a great cross trainer to maintain your fitness level while taking a much-needed break.
An elliptical trainer can be an integral part of your workout routine to allow the body to rest from the high impact of running.
You can hop on an elliptical at the gym or in your home with bad weather, or you don't have time for an entire run.
While an elliptical is excellent for recovery, you can also use pre-programmed workouts for sprint training, endurance, strength, cardio, and beyond. It's a versatile tool!
Using an Elliptical Safely and Effectively
Now that we've gone over some of the benefits of using an elliptical for runners let's talk about how to use one safely and effectively.
First, it's essential to warm up before using an elliptical. Do some light cardio (on or off the machine) and gentle stretching to get the muscles warmed up and ready to go.
Next, start slowly on the elliptical. You can increase the intensity as you go, but it's important not to overdo it at first.
Remember to maintain good form while using the elliptical. Keep your back straight and your shoulders back so that the spine is well aligned. Plus, don't lean on the handrails – they're there for balance, not support.
Finally, be sure to cool down and stretch when you're done. This will help your muscles recover and prevent soreness.
Other Ways to Recover from a Long Run
In addition to using an elliptical, there are other ways you can recover from your long runs.
You can participate in other lower impact activities, such as swimming or walking on a treadmill or outdoors.
You can take a cold bath or shower, which can help reduce inflammation and speed up recovery time.
You can also foam roll or use a lacrosse ball to massage out any knots or tightness in your muscles. This will help improve blood flow and reduce soreness.
And of course, don't forget to eat healthy foods and stay hydrated! This will help your body recover and be ready for your next run.
Recovery for Runners is Essential
Recovery is an essential part of any runner's training plan. By incorporating active recovery, like using an elliptical, you can help your body heal and become stronger to keep running for miles and miles. This enables you to improve your running performance while reducing your risk of injury- a win-win!