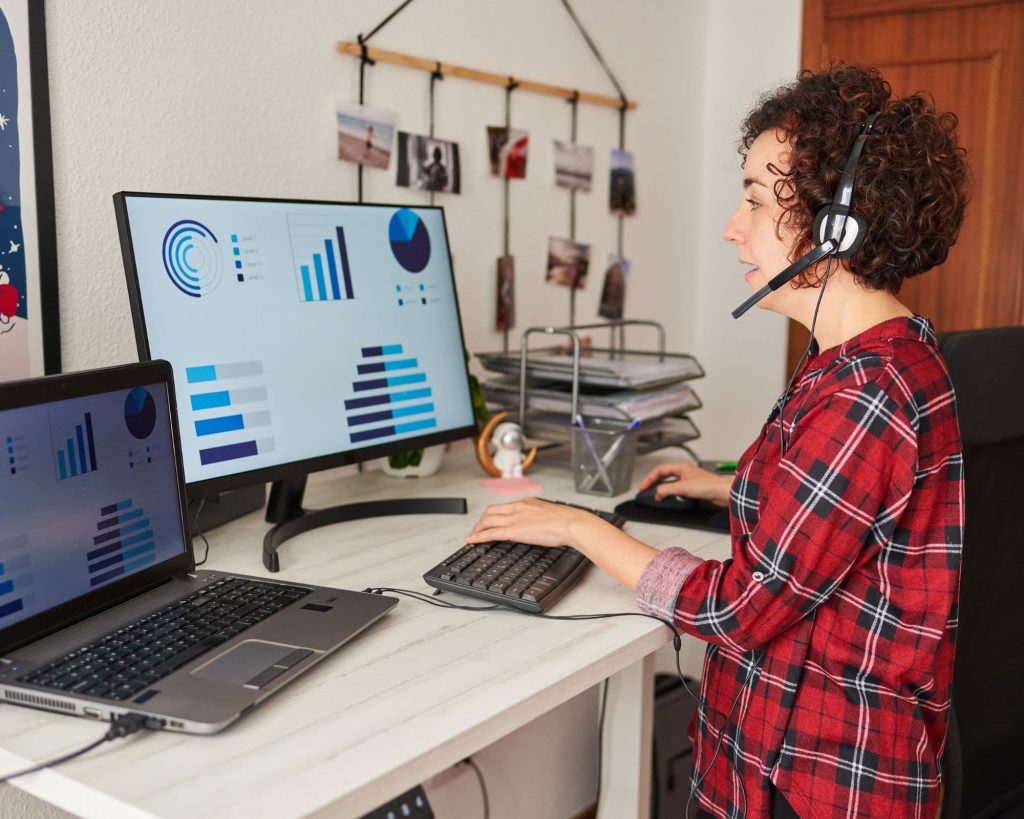 There are many different types of cardio machines on the market these days. You can buy ellipticals, treadmills, and stationary bikes to put under your desk at work to get in a workout.
But do these machines actually provide a good workout? In this blog post, we will look at the potential benefits and drawbacks of each type of machine.
Working Out While Working: Is It Effective?
If you are looking for a way to multitask and work out while working, using an under desk treadmill, elliptical, or bike could be a good option. These machines allow you to stay active while working, which can have some great benefits.
The Benefits of Working Out at Your Desk
For one, staying active throughout the day can help to increase your energy levels. If you are sitting all day, you will likely feel sluggish and tired. But if you are moving around, even at a slow pace, you are likely to feel more alert and awake.
Another benefit of using an under desk machine is that it can help to improve your productivity. Studies have shown that people who exercise while working are more productive than those who do not exercise (as long as it is easy low-level movement).
So, if you are looking for a way to keep moving and be more productive at work, an under desk machine could be a good option.
The Drawbacks of Working Out at Your Desk
One potential drawback of working out at your desk is that it can be disruptive to your work. If you are typing away and suddenly have to stop to get your heart rate up, it can break your concentration and disrupt your workflow.
Another potential drawback is that you may not get as good of a workout as you would if you went to the gym or went for a run. While you are moving more than you would be if you were sitting, you are likely to burn fewer calories on an under desk machine than doing a more vigorous (and focused) workout.
Can You Get a Good Workout with an Under Desk Treadmill, Elliptical, or Bike?
The true answer lies in your definition of a "good workout." Will it keep you moving and negate some of the potential side effects of being sedentary?
Absolutely. Will it help you lose weight or tone up? Probably not. This typically requires a more focused bout of higher intensity exercise.
Alternatively, combine consistent daily movement with a weekly workout routine at home or the gym (shoot for 150 minutes of moderate intensity exercise). You can get the best of both worlds and crush your fitness goals!
Is One Type of Desk Workout Better Than The Other?
When it comes to under desk machines, there is no clear winner. Each type of machine has its own potential benefits and drawbacks.
If you are looking for a way to increase your energy levels and be more productive, an elliptical or bike could be a good option. These machines allow you to keep moving without disrupting your workflow too much.
If you are looking for a more intense workout, a treadmill might be better. However, keep in mind that this type of machine can be disruptive to your work and may not be realistic (or safe) for everyone.
Pick Your Favorite and Go With It
The bottom line is that it is up to you to decide what type of machine is best for you and your needs. Consider your goals and your work environment before making a decision. Don't forget to try to make formal time for exercise each week too!