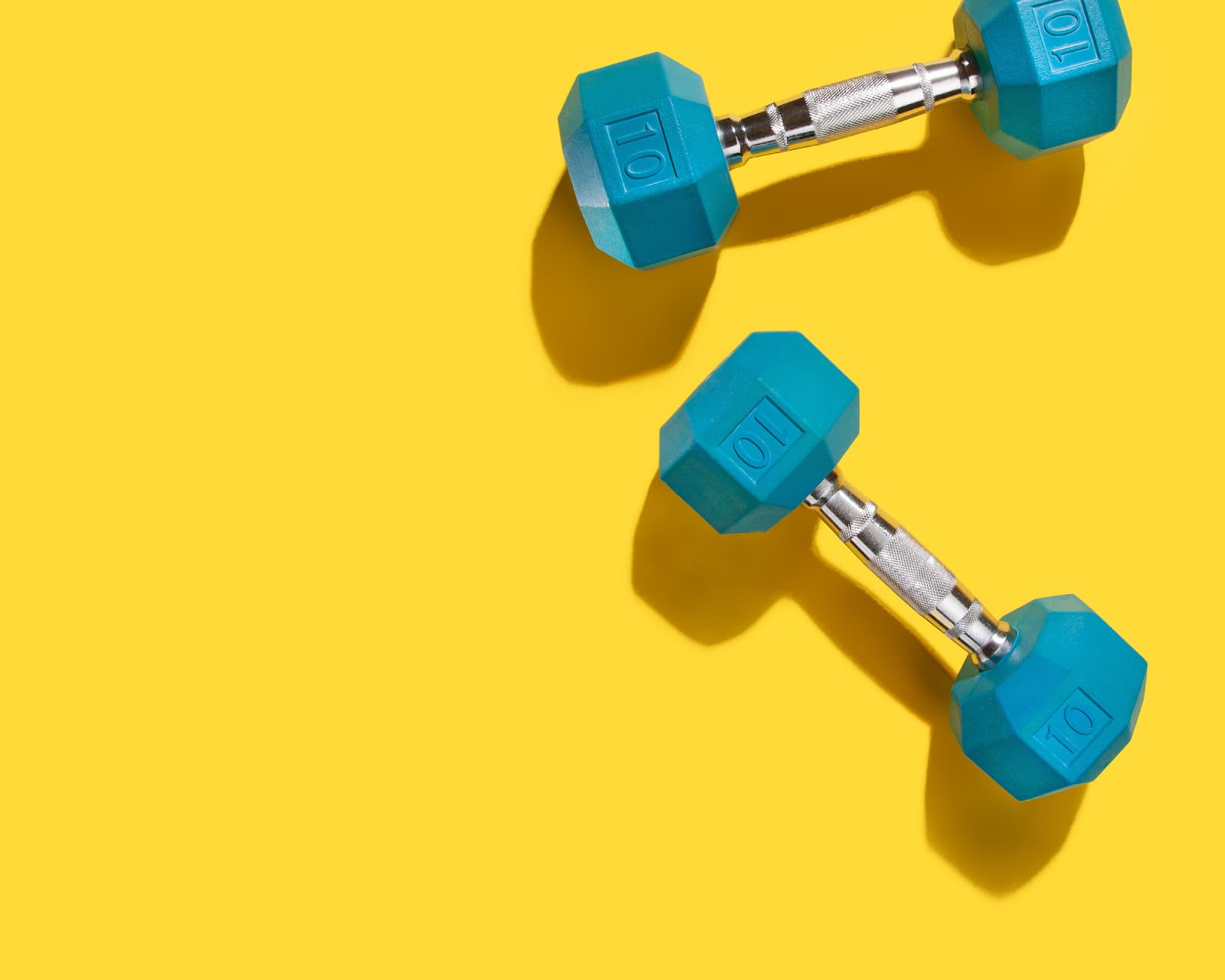 When it comes to getting in shape, there are many different ways to go about it. You can go to the gym, take classes at a local studio, or use exercise equipment in your own home. If you have a treadmill, you're in luck – this piece of equipment has many potential uses.
In this blog post, we'll discuss the benefits of using the treadmill with weights and give tips on getting started. We'll also explore any potential risks involved in this type of workout routine.
Is It Okay to Use the Treadmill with Weights?
If you've ever asked this question, the short answer is yes. You may have seen people out walking with weight in their hands, the same benefits apply to the treadmill. You can use the treadmill with weights to help you burn more calories and tone your muscles.
How to Maximize the Use of Your Home Treadmill (More Than Just Walking and Running)
When it comes to using the treadmill with weights, there are a few things you should keep in mind.
First, start using a significantly lower weight than you would if you were lifting weights at the gym. This will help you get used to the movement and prevent any injuries.
Second, focus on your form. Make sure you're using the correct posture and alignment. This will help you get the most out of your workout and prevent pain or discomfort.
Third, don't be afraid to experiment. There are several different exercises you can do with weights on the treadmill. Besides just holding them while you walk, you can also use your treadmill as a platform for various leg, arm, and core moves.
The Benefits of Using the Treadmill with Weights
Now that we've gone over how to use the treadmill with weights let's explore some of the benefits of doing this.
One of the main benefits is that it helps you burn more calories. When you add weight to your workout routine, you're essentially increasing the intensity. This means your body must work harder, which results in more calories burned.
Another benefit is that it can help you tone your muscles. If you're looking to add some definition to your arms or legs, using weights on the treadmill is a great way to do it.
And, because you're working against gravity, you'll also be strengthening your bones and joints.
Any Potential Risks Involved
As with any type of workout, some risks are involved in using the treadmill with weights.
One of the most significant risks, although small, is injury. This can happen if you use too much weight or if you don't focus on your form. That's why starting slow and focusing on your technique is essential.
Another risk is joint pain. If you have pre-existing conditions, such as arthritis, using the treadmill with weights may not be the best option.
It's always a good idea to check with your doctor before starting any new workout routine.
A Few Examples of Treadmill Exercises to Try
If you want to give treadmill exercise with weights a try, the easiest way is to grab some light weights or wrist weights and simply hold them as you swing your arms. From there, you can experiment with any of the following at a slow speed:
Walking lunges
Side squats
Bicep curls
Triceps extensions
Shoulder presses
Flys
As you can see, there are several ways to use the treadmill with weights. Plus, if you don't want to combine using the treadmill and weights simultaneously, you can alternate between walking (or running) and weight lifting.
Final Thoughts
Using weights is an excellent option if you're looking for a way to mix up your treadmill routine. Just remember to start slow, focus on your form, and experiment with different exercises until you find what works best.