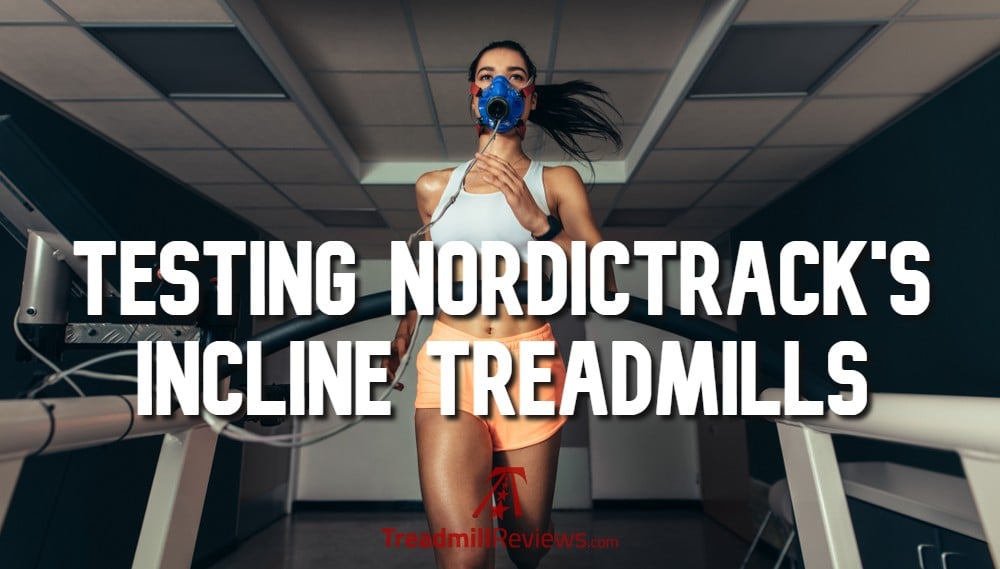 One of the big claims NordicTrack makes for their incline treadmills is the ability to burn 5 times the calories at a 40% incline. This sounds good in theory, but is it true? NordicTrack conducted their own study to back this claim and you can view that here: https://digitalcommons.wku.edu/ijes/vol12/iss2/21/


Here at Treadmill Reviews, we were curious about that claim. The X11i is one of our favorite treadmills in the office already so we decided to test NordicTrack's claim for ourselves!
Testing Parameters For The x11i
We came up with a few testing parameters to try our best to make a fair test. We started by walking at 2.5 mph and 0% incline. Wearing the chest strap heart rate monitor, we walked until the x11i told us we burned 100 calories. We made note of our starting heart rate, duration of time, and final heart rate. This test was performed without any previous strain or exercise previously done that day.
Then we tested the x11i by walking at 2.5 mph (no change in speed) at 40% incline wearing the chest strap heart rate monitor. We walked until the x11i told us we had burned 100 calories. Then we recorded our starting heart rate, final heart rate, and duration. Again for this test, no exercise was previously performed this day.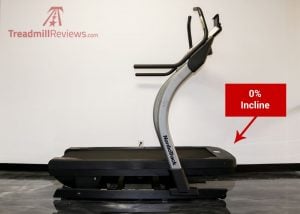 We chose to walk at 2.5 mph because we were all a litte scared to commit to faster speeds at a 40% incline. In the end, we were all really relieved we didn't try to do more! The incline portion of the test was really hard. We set a goal of burning 100 calories because we new reaching that mark walking only 2.5 mph at a 0% incline would take a while. At a 40% incline, 100 calories were quickly burned; however, it was very difficult.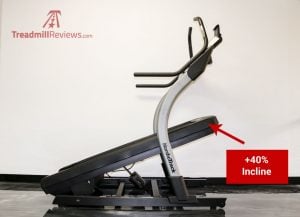 Meet The Treadmill Testers
None of our testers were 200 lbs; on average, our testers were 140-170 lbs with varying levels of athleticism. We ranked the athleticism by:
Athletic – Works out 6-7 days a week, for 1-2 hours at a time
Average – Works out 4-5 days a week, for 60 minutes at a time
Casual – Works out 1-3 days a week, for 30 minutes at a time
As for the testers themselves, we had:
Braden – Athletic. He is an avid mountain biker, rock climber, canyoneer, and speed kite flyer. Braden spends his work week peddling through trails, in the office, and at the gym. But you'll never see him in town on the weekend. He is always off conquering a new canyon or climbing a terrifying wall in the desert.
Paige – Average. With two kids and a dog in tow, Paige runs 3-4 times per week and enjoys lifting things that are heavy. You'll see her in our treadmill review videos from time to time picking out the pros and cons for consumers.
Diana – Average. Diana runs regularly and has a number of races under her belt. She's an avid fan of local hiking trails and enjoys a good amount of movement through out her week.
The 0% Incline Test
BRADEN
PAIGE
DIANA
 
Athletic
Average
Average
STARTING HR
68
79
78
ENDING HR
93
98
99
INCLINE
0%
0%
0%
SPEED
2.5 mph
2.5 mph
2.5 mph
TIME
(100 Calories Burned)
00:23:16
00:23:10
00:23:16
The 40% Incline Test
If you haven't tried out what 40% incline feels like, you really should (after you finish reading this!). Every one of our testers was breathing hard and sweating from testing the x11i at 40% incline and none of them had even been on the machine for more than 4½ minutes before they had burned 100 calories.
BRADEN
PAIGE
DIANA
Athletic
Average
Average
STARTING HR
72
77
73
ENDING HR
168
174
163
INCLINE
40%
40%
40%
SPEED
2.5 mph
2.5 mph
2.5 mph
TIME
(100 Calories Burned)
00:04:02
00:04:14
00:04:09
Compared Test Results
Theoretically, we should have burned 100 calories at a 40% incline in 1/5 the time it took us to burn 100 calories at 0% incline. Did that happen? Not exactly. But it didn't rattle our faith in the x11i. Undoubtedly, walking 2.5 miles at a 40% incline was an immense struggle for each of our testers. For anyone looking to squeeze in a thorough (butt-kicking) workout in a minimal amount of time, you're going to want a NordicTrack incline trainer.
What Does 100 Calories Look Like?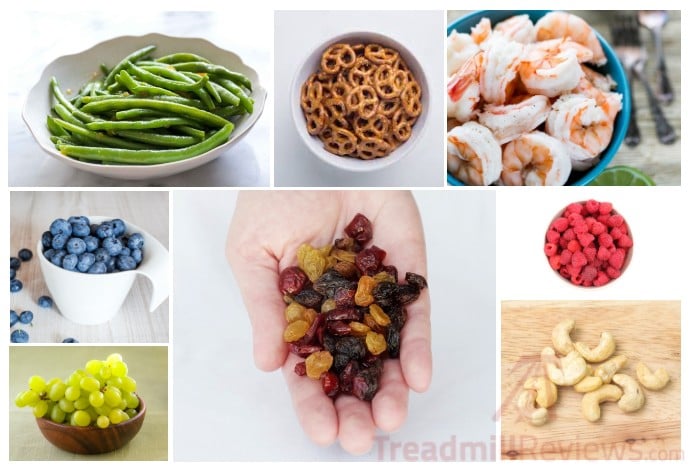 1 cup of blueberries
1 oz low-fat cheese
13 large, steamed shrimp
15 cashew halves
21 preztels
33 seedless grapes
50 seedless raisins
60 green beans
100 raspberries
Each serving is 100 calories, with so many more ideas all over the internet. Just 4 minutes on a 40% incline trainer can burn any one of these snacks. Imagine what kind of calories you could burn by doing 4 minute spurts multiple times through out your day?
If you want to learn more about the NordicTrack x11i incline trainer, check out our full review and pump up your workouts with a higher calorie burn.