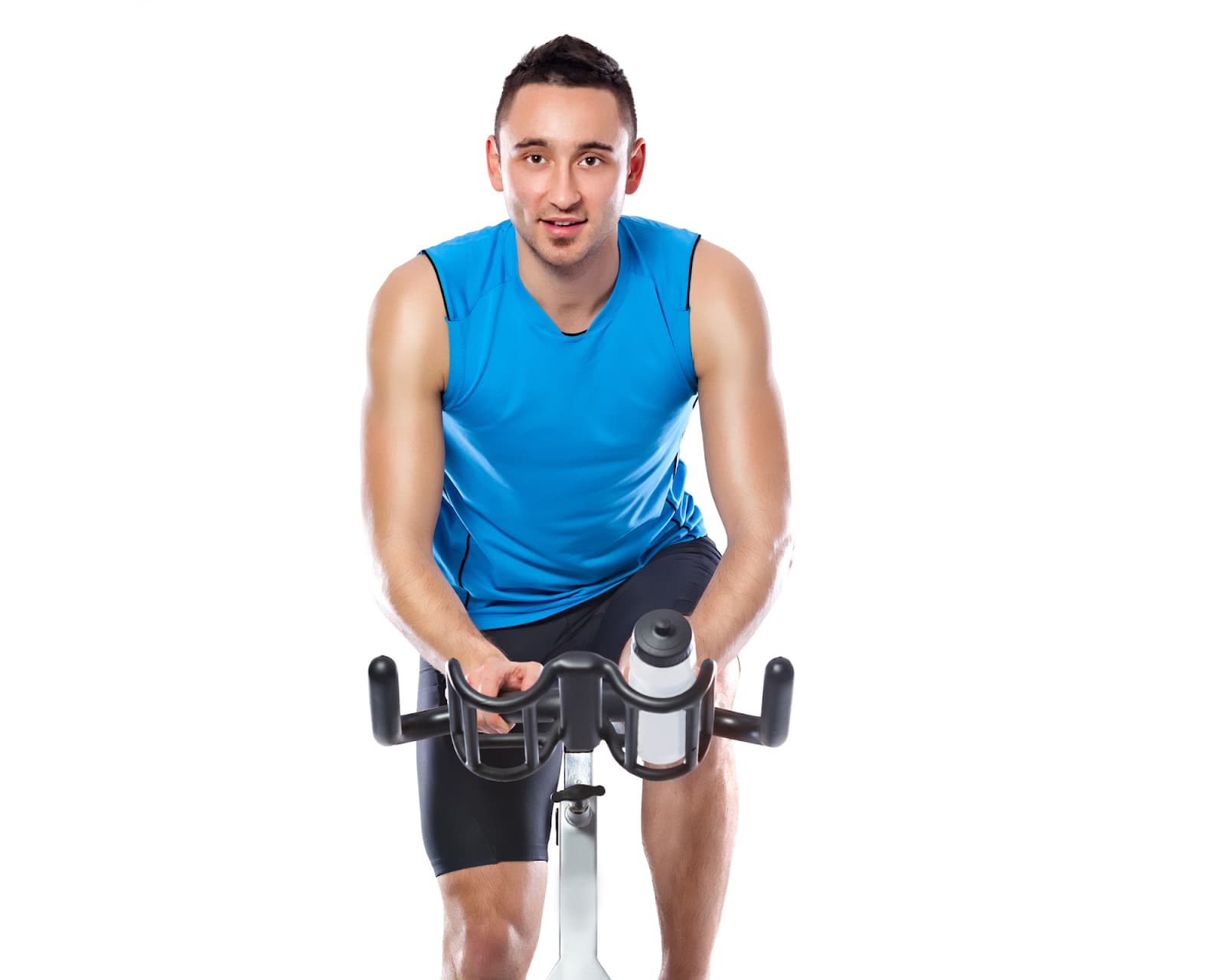 When choosing an exercise bike, there are many factors to consider. One of the main ones is what type of bike you do want. The two primary types of bikes to choose from are recumbent and upright.
Both have their pros and cons, which we will discuss in this blog post. We will also give you tips on choosing the right type of bike for you. So, let's get started!
The Recumbent Bike
A recumbent bike functions as it sounds. You are in more of a "reclined" or seated position, often with your legs out in front of you, as opposed to being beneath you as on an upright bike.
The Benefits of a Recumbent Bike
This type of bike can provide several benefits. Let's review the following:
It is a more comfortable position for many people.
Great for anyone with lower body or back pain complaints secondary to less strain and impact on the body.
Plus, the position takes the pressure off the wrists, elbows, and shoulders.
A safe form of exercise for anyone with balance issues (given they can get on the bike safely)- whether from an injury, aging, or disease
Who a Recumbent Bike Might Not Be For
Not everyone will benefit from a recumbent bike. It's essential to consider the following before you make an exercise equipment purchase:
The position may not be ideal for people with hip pain as it can actually aggravate this condition due to the need for hip flexion.
If you want to build upper body strength, a recumbent bike will not give you the results you want. The body's position limits the ability to use the upper body muscles effectively.
This bike does not offer a similar workout for anyone looking for a safe alternative to riding outdoors when the weather is bad.
Anyone with a small home gym space. A recumbent bike typically takes up more space than an upright bike.
The Upright Bike
An upright bike is your more traditional bicycle. You are sitting up straight with your legs beneath you as you pedal away.
The Benefits of an Upright Bike
This type of bike has some great benefits too. Let's review the following:
You can get a more intense workout, especially to the upper body, as you use more muscles.
A great full-body workout for building endurance and cardiovascular health.
The position is easier on the joints for some people.
It takes up less space than a recumbent bike.
A great way for outdoor biking enthusiasts to get in a ride when they're short on time or the weather isn't cooperating.
Great for results-oriented individuals that want to maximize their fitness goals.
Who an Upright Bike Might Not Be For
Like the recumbent bike, the upright bike is not for everyone. Consider the following before you make your purchase:
The position can be tough on the back and neck for some people.
Not ideal for anyone with balance issues or a history of falls.
You may need to invest in a more comfortable seat if you plan to ride for long periods.
How to Choose a Bike
Now that we've discussed the pros and cons of each type of bike, you should have a better idea of which one is right for you. If you're still not sure, here are some tips to help you choose:
Think about your fitness goals. Are you looking to build endurance or muscle? Or are you simply looking for a low-impact way to get some exercise?
Think about your budget. There is a large variety of options for both.
Think about the space you have available. A recumbent bike takes up more room than an upright bike.
Think about any injuries or pain you have. An upright bike may not be ideal if you have back or neck pain. A recumbent bike may not be ideal if you have hip pain.
Think about your level of fitness. An upright bike may be a better option if you are just starting out.
We hope this has helped you decide which type of bike is right for you. Happy pedaling!