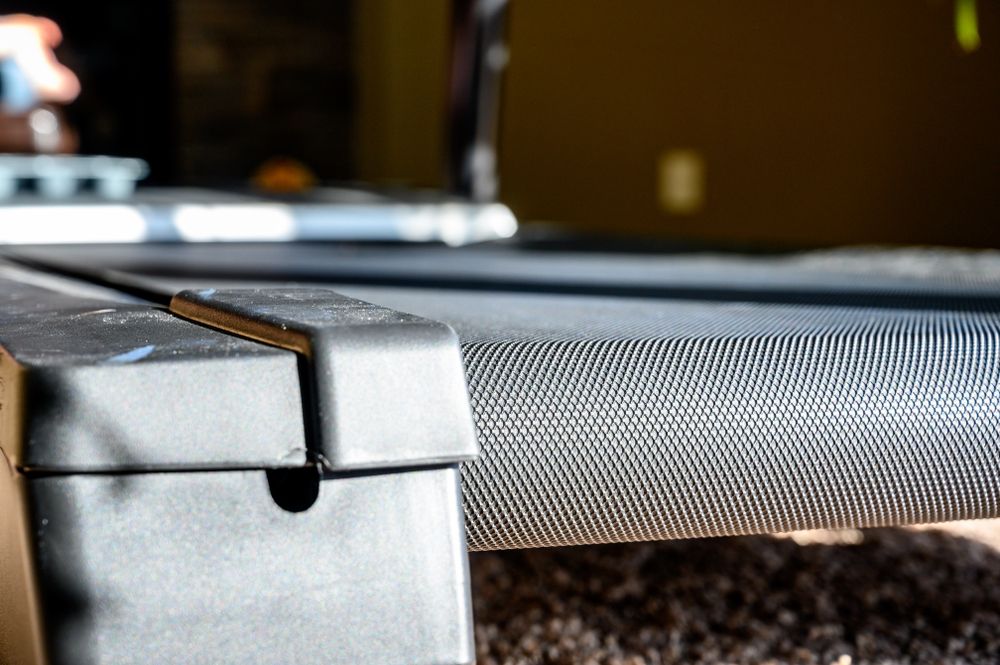 A major selling point for SOLE treadmills is that they are heavy-duty and fairly simple, which means that there is less to break down over time. But that doesn't mean that there is no maintenance that needs to be done on a SOLE treadmill.
Here at Treadmill Reviews, we are very familiar with SOLE treadmills as we have tested and use the entire line of these treadmills. To help you keep your SOLE treadmill in shape, we have some tips and maintenance insights for you to use.
How Do You Lubricate A SOLE Treadmill?
In general, you shouldn't need to lubricate your SOLE treadmill often, even if you use it multiple times a week. According to SOLE manufacturing, your treadmill should need lubricant after 1,000 hours of use. If you don't track your treadmill usage hours—which, let's be fair, most people don't—you can stick to lubricating your treadmill every six months to a year, depending on your level of usage.
A sign that your treadmill needs lubricant is if it starts to skip and jerk. This kind of poor movement means that your treadmill belt is snagging. You should lubricate it before your treadmill belt starts to shred and burn up your motor, as it will take more effort to move the belt.
To start the process, you need to loosen your SOLE treadmill belt. There should be two openings on either side of the foot of your treadmill where you can insert an Allen wrench to loosen the treadmill belt. After the belt is loosened, apply silicone-based lubricant in a zig-zag pattern on the treadmill deck under the belt, starting from the top of the deck.
Once applied, slowly tighten your treadmill belt back up. Then, walk on the belt to help apply the lubricant all over the treadmill belt.
How To Tighten The Belt On Your SOLE Treadmill?
Tightening up your treadmill belt can be tricky and frustrating. Even if you don't need to lubricate your treadmill belt, you may end up causing your treadmill belt to slip. The only solution to fix a misaligned belt is to loosen it, re-align the belt, then retighten. Yet, some individuals struggle to get it even again. Here are some SOLE treadmill belt tightening tips:
Try to alternate sides while tightening to keep the belt even.
Check the belt for wear and tear, which may cause it to skew no matter what you do.
Test the belt out slowly after tightening to ensure that it is set up correctly.
Regular Maintenance Tips For SOLE Treadmills
SOLE treadmills are incredibly sturdy, thanks to the heavy-duty steel frames to the high weight capacities. But, a bit of maintenance will help keep your treadmill in top shape for years to come.
Wipe down after use – Sweat and bacteria can build up on your treadmill during a workout, so it is best to wipe it down with a lightly damp soft cloth. Do not use harsh household chemicals, as that can break down the molded plastic on your treadmill.
Vacuum around weekly – To prevent dust, hair, and other debris from building up around your treadmill and potentially clogging it up, be sure to vacuum around and under it at least once a week.
Tighten screws every six months – With regular or even semi-regular use, the screws on your treadmill can slowly loosen, particularly around the console. Go around with a screwdriver—NEVER a power tool—every six months and just tighten those screws back up.
If your trusty SOLE treadmill has finally met its end, you should check out the best treadmills of 2020 for a replacement. That way, you can ensure that you replace your machine with a quality new treadmill.