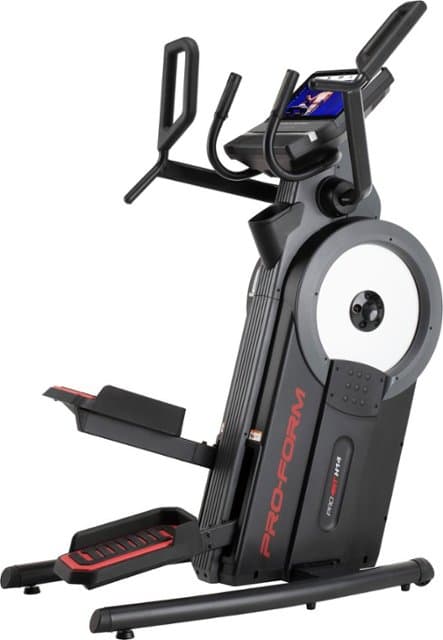 When choosing between an incline treadmill and a stair stepper, many people are unsure which one is the best choice for them. Both machines have their unique benefits and drawbacks, so it can be tough to decide which one is right for you.
In this blog post, we will discuss the differences between these two machines and help you decide which one is the best fit for your needs!
What an Incline Treadmill Can Offer You
An incline treadmill is an excellent choice for those looking to work their lower body muscles. This machine is perfect for targeting your quads, hamstrings, and glutes.
Additionally, an incline treadmill can also help you burn more calories than a regular treadmill. The reason for this is that when you walk or run on an incline, your body has to work harder to move the weight of your body up the incline.
What a Stair Stepper Machine Can Offer You
A stair stepper machine is a great choice for those looking for an intense cardio workout. This machine works by simulating the act of climbing stairs, which can help you burn a lot of calories in a short amount of time. A stair stepper machine can also help tone your lower body muscles, including quads, hamstrings, and glutes.
Weighing the Pros and Cons of Each Machine
Now that you know a little bit more about what each machine can offer you, it's time to weigh the pros and cons of each one.
Incline Treadmill Pros
These days, all treadmills offer incline- typically ranging from 10 to 15% at its maximum capacity. This makes it easy to increase the running intensity and increase your heart rate.
Running on a treadmill is the best form of cardio for fat-burning potential.
Treadmills offer a lot of versatility (compared to a stair stepper) for walking, jogging, running, hills, and more.
Easy to access at a gym. They are also relatively affordable for the home as well!
Simple to get started intuitively.
Use it anytime- rain or shine.
Incline Treadmill Cons Treadmills
They can be hard on your joints, particularly your knees.
It can be challenging for some people to stay motivated to run indoors (this is where access to an online community and workouts can help a lot).
Treadmills tend to take up a lot of space.
They will require regular maintenance and repairs.
Stair Stepper Pros
A stair stepper is a relatively low-impact cardio machine(when compared to running), which means it's easy on your joints.
It's a great workout for toning your lower body muscles.
A stair stepper can help you burn a lot of calories in a short amount of time.
Something "different" from the normal cardio machine workouts to mix it up.
Stair Stepper Cons
A stair stepper machine can be repetitive and boring for some people. Finding a stair stepper machine that offers a wide range of difficulty levels can be challenging.
Stair Steppers also tend to take up a lot of space.
A lot of strain is put on the knees, making it not ideal for anyone with (or susceptible to) knee pain.
Which Machine is Right for You?
Now that you know the pros and cons of each machine, it's time to decide which one is right for you. Here's what to consider:
Lower body workout potential. Both offer great opportunities to strengthen and tone the legs, particularly the glutes, quads, and hamstrings.
Cardio burn and weight potential. Both machines can get your heart rate going and sweat dripping. Running as fast as possible is the best option for maximal calorie burn. However, if you're not running at max speed, both machines burn around the same amount of calories.
Space. Which one will fit better into your home gym? Some treadmills are foldable, while stair steppers are typically bulkier.
Price. What price point do you want to stay around?
Other features. Finally- what other types of workouts do you want access to?
Making the Right Choice
There is no "perfect" choice. While there are some major differences between the incline treadmill and stair stepper, they both offer a lot of great features for boosting your fitness. A workout on either one is much better than no workout at all. Happy exercising!