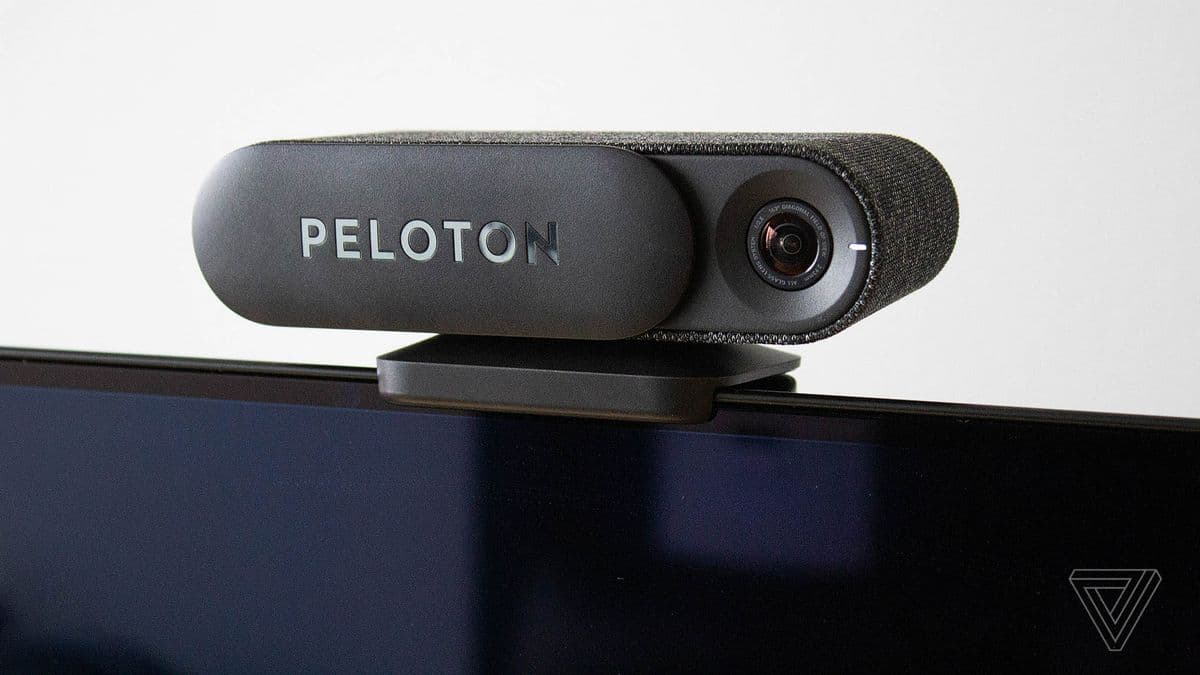 If you are looking for an effective way to improve your fitness, look no further than Peloton Guide. Peloton Guide is a new workout program that utilizes the latest technology to help you achieve your fitness goals.
This blog post will discuss what Peloton Guide is and how it works. We will also provide tips on how to get the most out of your Peloton Guide workouts!
What is Peloton Guide?
Peloton Guide is a new webcam and tracking device that you hook into your HDMI- enabled TV. This device is specifically designed to optimize strength training workouts from the comfort of your home.
How Does It Work?
Peloton Guide is a TV webcam used to track your workout movements. This gives you real-time feedback on your screen (in the form of a video of yourself). You can decide how big you want the streaming video of yourself compared to the instructor.
Use your Peloton guide with the app, which includes a library of pre-recorded workouts that you can follow along with. The app also gives you access to other types of exercises to add variety to your weekly routine.
What is Comparable on the Market?
The Peloton Guide is a unique new angle to workout feedback. Right now, there are a lot of mirrored home gyms on the market that provide real-time feedback during workouts.
However, these come at a significantly higher price point and take up space in the room they are installed. Instead, this webcam is sold for less than $500 and comes with a lot of the same benefits.
All you need to get started is a TV and some weights. If you don't have any weights, you can find some within your budget or opt for Peloton's full packaged options for setting up a complete home gym. A heart rate monitor is also recommended for this device.
Our Favorite Specs for the Peloton Guide
This device is a new way to gamify strength training. This adds an element of motivation that Peloton was made famous for with its bikes. Plus, by allowing you to see your form in real-time, you can ensure that you are doing the exercises correctly and not putting unnecessary strain on your body.
Other great features include:
The ability to see your form in real-time
Instructor video customization
Affordability
Easy to get started
Peloton Guide is a great way to improve your fitness at home with strength training. Its affordable price point and easy setup make it perfect for anyone looking to get started with strength training.
Any Downsides?
While the visual feedback is excellent, some people are disappointed that there is no formal feedback regarding the exercise form. Ultimately, it's up to you to watch how you move and make adjustments. With a view of yourself right to the instructor, it should be easy to spot. Nonetheless, this is a con for some people.
Additionally, anyone without a TV, a TV with 1080 HD resolution or more, or a smaller TV will not be able to fully utilize all the features of this device.
Finally, if you want stricter guidance, you might not like the Peloton guide. You get "points" for simply staying active. It doesn't necessarily track your number of reps or whether you're even doing the right exercise. For some people, it's just enough to keep them engaged- while others would like a little more of a push.
Should You Purchase the Peloton Guide?
If you're in the market for a new workout tool that can take your strength training program to the next level while keeping it fun, you will definitely enjoy the Guide!