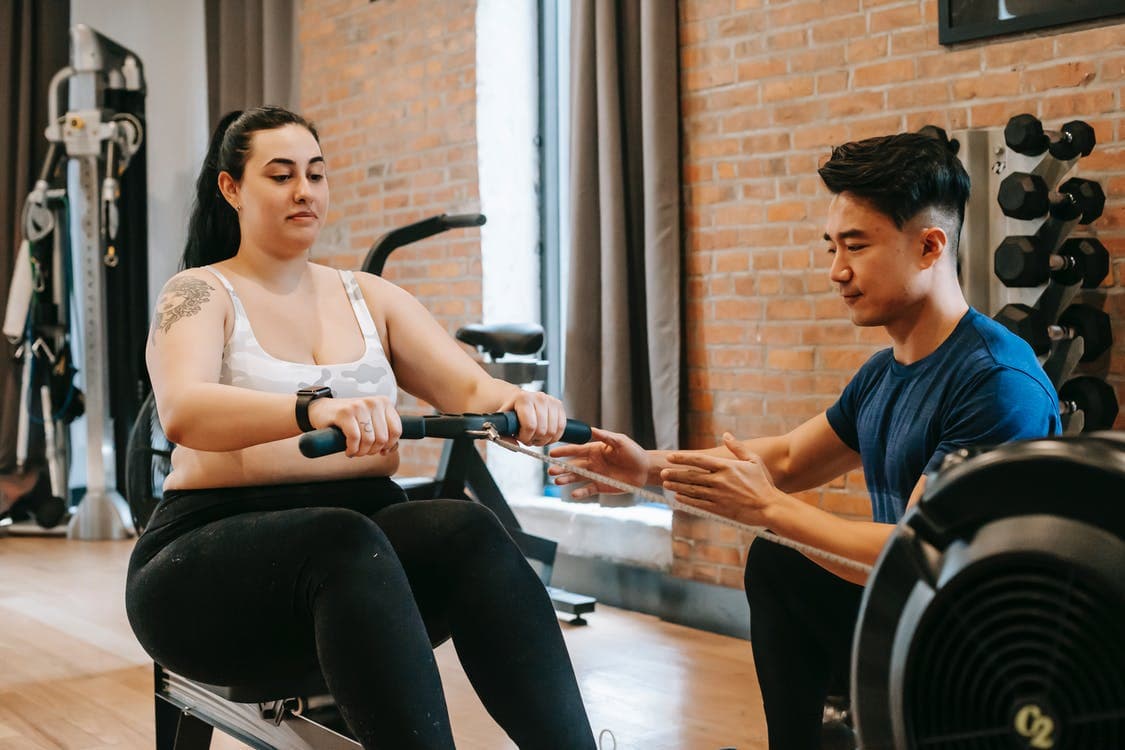 When it comes to cardio machines, there are a lot of options to choose from. If you're obese, however, some machines will be better for you than others. In this blog post, we will discuss the top three categories of cardio machines and how to choose the best one for you.
The Benefits of Cardio for an Obese Person
Cardio is vital for everyone, but it's crucial for obese people. Here are some of the benefits of cardio:
Weight loss.
Build muscle strength and endurance.
Strengthen the heart and lungs.
Lower blood pressure and cholesterol levels.
Reduces the risk of developing diabetes, heart disease, and some types of cancer (or better managed).
Cardio and Obesity Challenges
If you're obese, you may find it difficult to do traditional cardio exercises like running or biking. This is because carrying extra weight puts strain on your joints and muscles. Additionally, obese people often have low energy and stamina levels, making it hard to sustain activity for long periods.
The good news is that plenty of cardio machines can help you overcome these challenges and still get a great workout. Plus, with perseverance, it'll get easier over time as your overall fitness improves.
Top Three Cardio Machines for Obese People
Let's review the top three best cardio machines for obese people:
Elliptical Trainer
The elliptical trainer is an excellent choice for low-impact cardio and is easy on your joints while still providing a great workout. You can adjust the intensity to match your fitness level, making it an excellent option for beginners.
Rowing Machine
Another low-impact option, the rowing machine, is a great way to get your heart rate up without putting too much strain on your body. Rowing is also a full-body workout, so you'll be working multiple muscle groups at once- a great way to lose weight and build endurance.
Recumbent Bike
A recumbent bike is an excellent option for obese people because it's easy on the joints and low-impact. You can also adjust the seat to accommodate your height and weight, making it a comfortable option for various workouts.
Other Options
As you may have noticed, all three options listed above are low-impact. This helps reduce the risk of injury- which is higher with the additional weight on the joints. Other great options that involve a little extra impact include:
Treadmill (for walking)
Stair stepper
Stationary upright bike
How to Choose the Best Cardio Machine for You
Now that we've gone over some of the best cardio machines for obese people let's discuss how to choose the best one for you. Here are a few factors to consider:
Your goals- What are you trying to achieve with your workout? An elliptical trainer or rowing machine may be a good option if you're looking to lose weight. A recumbent bike or treadmill could be better if you're trying to build endurance.
Your fitness level- If you're just starting, it's essential to choose a machine that's easy to use and won't put too much strain on your body. As you get more fit, you can gradually increase the intensity of your workouts.
Your budget- Cardio machines can range in price from a few hundred to a few thousand dollars. Choosing one that fits your budget and meets your needs is important.
Your preferences- Ultimately, the best machine is the one you'll use. If you don't like the elliptical, you're not going to use it- no matter how great it is for your workout goals. Consider what you like and don't like about each machine to make your decision.
Practical details- Of course, you'll want to make sure that the piece of cardio equipment you order for your home has adequate weight capacity. Don't forget to double-check!
Get Started and Stay Consistent
Now that you know some of the best cardio machines for obese people, you can choose the one that's right for you and start working toward your fitness goals. Remember to consult with a doctor or certified trainer before starting any new workout routine. And most importantly, don't get discouraged- with small steps, time, and effort, you'll be on your way to a healthier lifestyle.