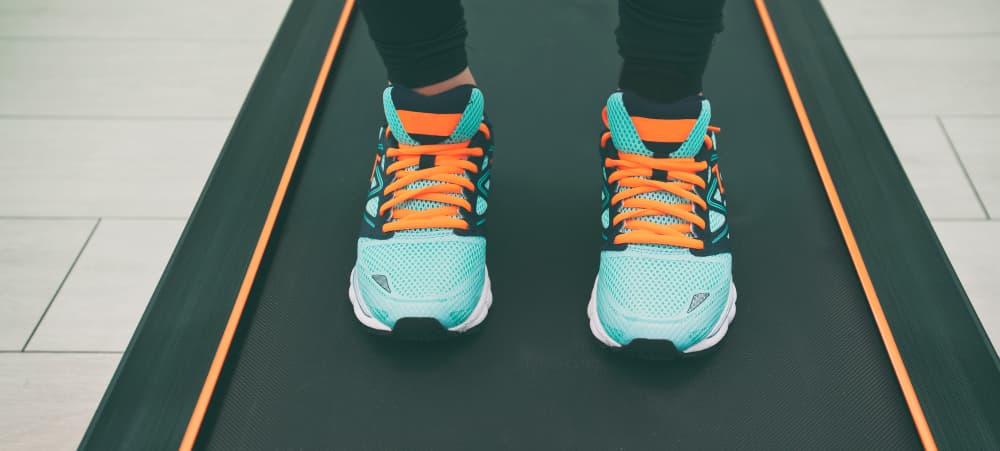 Using a treadmill is a great way to get in a run to work toward your fitness goals. Running is a great form of exercise for building strength and endurance while boosting metabolism. Yet, many people find running a treadmill to be quite monotonous after a while. What people tend to be missing is running outside with a community that makes it fun. Running outside isn't always possible with social distancing measures, weather, childcare, and more. This is exactly why the running app for treadmills called Zwift was created.
What is Zwift?
Zwift is a fitness app designed for stationary bikes and treadmills. This app is compatible with any device that connects to the internet. When you sign up for the Zwift Treadmill App, you will be assigned an avatar and join an online community of other avid runners. Zwift running is appropriate for any level of fitness. Whether you're simply looking for a running partner (or two) or want some guidance for your next running event, Zwift has you covered.
How Does Zwift Work?
Zwift for treadmills is easy to set up. Simply download the app on a device and purchase your Zwift running pod for tracking speed and cadence. This setup makes it possible to jump on any treadmill at home or the gym and get started asap. If you happen to have a Smart Treadmill, you might be able to directly calibrate your treadmill for tracking. You can sign up for a 7-day free trial and then opt for a monthly membership after that.
Addressing FAQs About Zwift
You now know about all the amazing features of Zwift. You get expert training guidance, virtual competitions to keep you motivated, and a community as passionate about running as you. But you might have a few questions too. Here are some common questions addressed:
What Type Of Treadmill Do I Need?
You can literally use any kind! If you are in the market for a treadmill, you might consider getting a smart model for easier calibration. However, it's not necessary. All you need is the app on a device and your running pod. For more specifics, you can visit Zwift's website and learn which treadmills pair specifically with Zwift.
Can I Run Without A Treadmill?
The Zwift app is designed specifically for running on a treadmill. Running outside or on a track is great for your health, but not with this app!
Does Zwift Control Your Treadmill?
No, Zwift is designed to track your running and connect you to a community and trainers. You are in control of the parameters for the treadmill. However, if you're not sure where to start one of the Zwift trainers will gladly help get you set up with recommendations.
What Kind Of Features Are Included With A Membership?
There are some pretty awesome perks to having a Zwift membership. These include a Zwift running companion, daily running routes, training plans, race events, and awards. Talk about some great ways to make running on a treadmill fun.
Level Up Your Treadmill Running Game with Zwift
Think of Zwift as your online fitness accountability partner. It takes the boredom out of treadmill running and brings you a new level of motivation and inspiration. When you can track your running, it helps you stay accountable to your new running community and lets you see the amazing progress you are making over time. If you have access to a treadmill at home or in a gym, you are already halfway to utilizing this cutting-edge app. With Zwift offering a free 7-day trial, give it a try and see how it can exponentially boost your running game today.