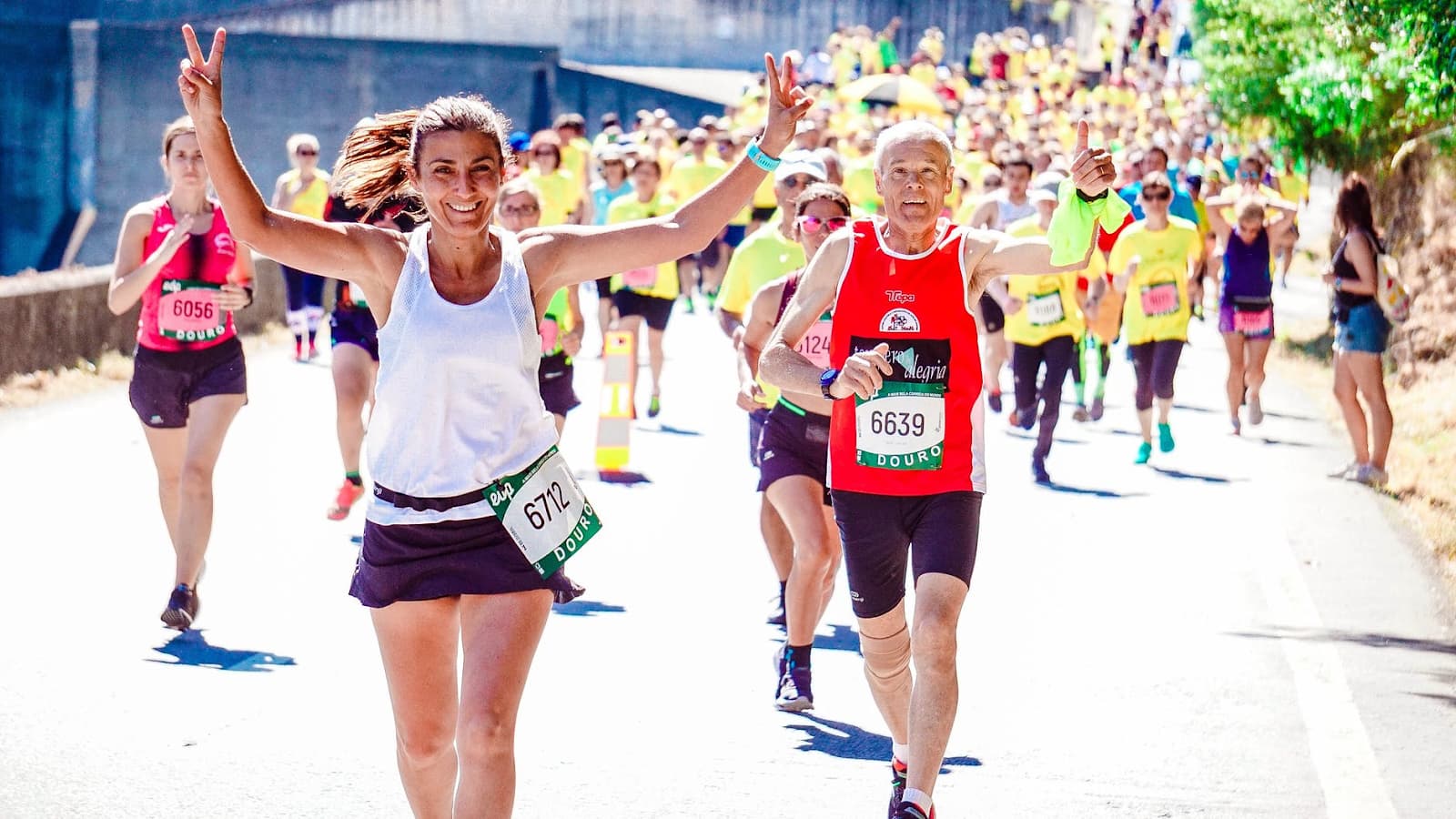 If you're considering running a marathon or have already signed up, you may be wondering: how early do you need to start training for a marathon? Many factors determine the right training program and duration length for you. Today, we will dive into some of the details to help you feel confident in your training program leading up to the marathon.
How Long is a Typical Marathon Training Plan?
Expert opinions on how much time you need to start training for a marathon vary slightly. This is most likely because it depends on your running background. If you start entirely from scratch, you should consider starting a little earlier to build up your mileage tolerance appropriately.
Alternatively, if you have been regularly running anyways, you may find you just need to make a few simple tweaks to your weekly training program. Ultimately, you should find yourself somewhere between 12 weeks and 20 weeks to feel adequately prepared and ready to bring your best foot forward on race day.
The Typical Structure of a Marathon Training Program
Once you've chosen the appropriate amount of time for your training needs, it's time to decide on the exact details of your running plan. While the structure will vary slightly depending on your preferences, time available, and where you can run- here is what a basic program looks like. From this starting point, your plan can be as complicated or simple as you want it.
Train specifically for running 2 to 3 times per week- gradually building your mileage tolerance- and speed- each week (not increasing more than 10% mileage or intensity per week.)
Take "rest days" 2 to 3 times per week- focusing on cross-training, walking/jogging, stretching, and running form.
Taper your mileage 1 to 2 weeks before your race date so that your body is well-rested and ready to go
The Risks of Starting Too Early or Late
Starting a training program too early, too late, or not at all can all have adverse consequences. Starting more than six months out can lead to overuse injuries and mental burnout, while starting too late won't give your body enough time to adjust to the running distance adequately.
Running with little to no training can lead to serious injuries related to muscle strain and heat exhaustion on race day. Thus, it's essential to find that sweet spot that will help you feel best prepared as your race date approaches.
Can You Use a Treadmill to Train?
Depending on the time of the year or your current work/life schedule, you may find you don't have the time you'd like to get out and hit the road or trail consistently for your training program. Thus, for some people, the option of training on a treadmill is beneficial.
While it's good to get some practice in conditions similar to what you will be running on race day, it's okay to utilize the treadmill for some of your training days as needed. Specifically, treadmills can be great to train at specific speeds or train for hills- especially if you don't have any hills near you but know it's part of your racecourse.
Plus, you can prevent unnecessary injuries before your race by avoiding excessive hot, cold, or slippery days outside. Overall, it's up to you to decide what's best for your comfort level and training program.
Feeling Prepared
Training for and finishing a marathon is a great accomplishment. And it all starts with the proper preparation. While it doesn't have to be complicated, taking the time to stay consistent will give you the confidence you need to rock your race. Best of luck!