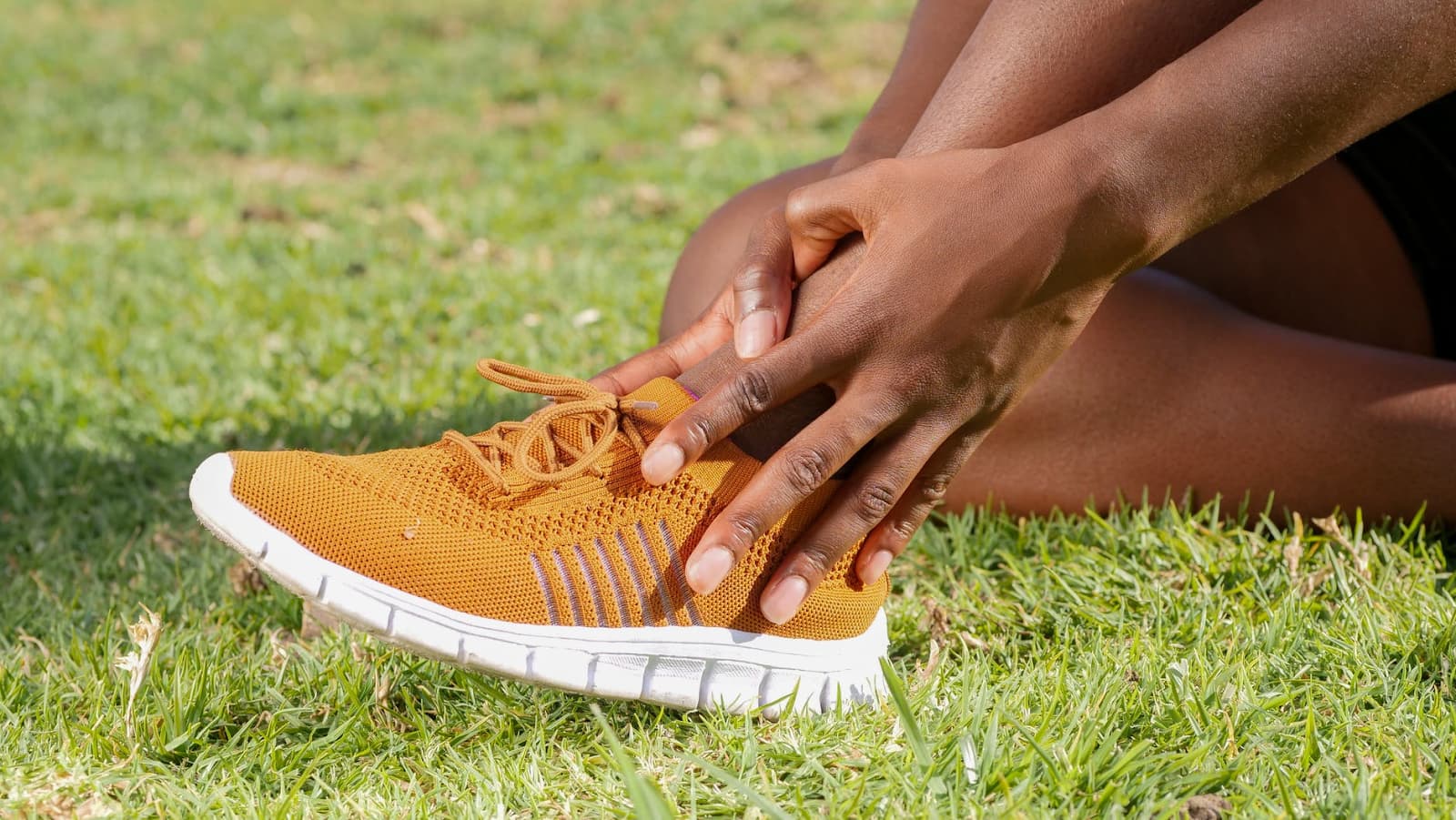 If you spend time running on treadmills or in a city landscape, you've probably felt the pull to do more trail running. Getting out in the fresh air and open skies can do wonders for your well-being and motivation to keep running. If you don't have trail running shoes, it's time to think about finding the best shoes for your needs.
Today, we will dive into how to pick the best shoes for trail running.
Do I Really Need Trail Running Shoes?
There are some big key differences between shoes you should wear when running on a treadmill or tarmac versus a trail. The biggest change with trail running shoes is that they provide more rugged soles for protecting your feet from the elements like rocks and roots. Plus, they tend to be stiffer to provide more ankle and foot support to adjust for the unpredictable footing on uneven surfaces like a trail.
Factors to Consider When Choosing Your Trail Running Shoes
Keep these four factors in mind to help you purchase your next pair of shoes. You can also talk to a local sales rep or shoe specialist for further recommendations.
Type of Shoe
There are three primary types of trail running shoes to consider. Which type is best for you depends on what kind of terrain you plan to spend most of your time on.
Light Trail. These are most similar to shoes for running on the road with extra cushion and protection while remaining relatively light for a quick pace. They are best for running on groomed trails, fire roads, and gravel. They can even be used on a treadmill, particularly when you want to mimic trail running on a treadmill.
Rugged Trail. These are the best all-around shoes for various terrains that include rocks, weeds, and roots. They provide more foot stability and sole protection than the light trail options, making them a little stiffer and heavier. Additionally, they typically have multi-directional lugs to provide a versatile foot grip.
Off Trail. These robust shoes are designed for all the elements that bushwacking may present. They provide the most foot support and protection, plus they often come with waterproofing.
Amount of Cushion
You can find trail running shoes with any level of cushion you desire, ranging from practically barefoot to maximum. Barefoot shoes revolutionized the trail running industry, focusing on feeling the trail better and running with biomechanics that is more similar to our ancestors.
However, shoes with maximum cushioning can provide some shock absorption and joint protection. In between are minimal and moderate shoes that offer a middle ground for some foot cushioning while still allowing some feel for the trail. Which is best for you all depends on your foot's structure and preferences.
Heel Height
The height of the heel from the ground can vary from 0 mm with barefoot running shoes to over 10 mm with other options. If you are used to running with a higher heel height or have tight calves, you will benefit from staying at your current heel height when choosing a new pair of shoes.
There have been many proposed benefits for a heel drop between 0 to 4 mm to encourage a midfoot strike over a heel strike to promote better muscle engagement, biomechanics and reduce strain on local joints. However, it's not ideal for everyone and takes time to adjust. Choose a height that is comfortable for your mechanics and calves.
Overall Fit
How your shoes fit your unique foot is probably the most essential factor in choosing the right pair. In general, you want a thumb's width space between your big toe and the end of the shoe. Additionally, you want the heel and midfoot box of the shoe to fit relatively snug. How wide you want the forefoot of your shoe will depend on your comfort and running goals. If you plan to run longer distances regularly or have wide feet, you will want a wider footbox whereas, if you want better running control or have a narrower foot choose accordingly.
Finding the Best Trail Running Shoe
These days, there are so many options on the market for trail running shoes that they can leave your head spinning. You can start online to get an idea of styles you like and look at reviews and prices. However, it's hard to know if a shoe will work for you until you put it on your foot and take it for a spin.
If you want some guidance (recommended) or have no idea where to start, there are plenty of sports stores that keep a well-informed staff that can help you with recommendations and making the right choice. The best news is that if you run regularly and find you don't like a particular pair, you will need a new pair within four to six months anyway..