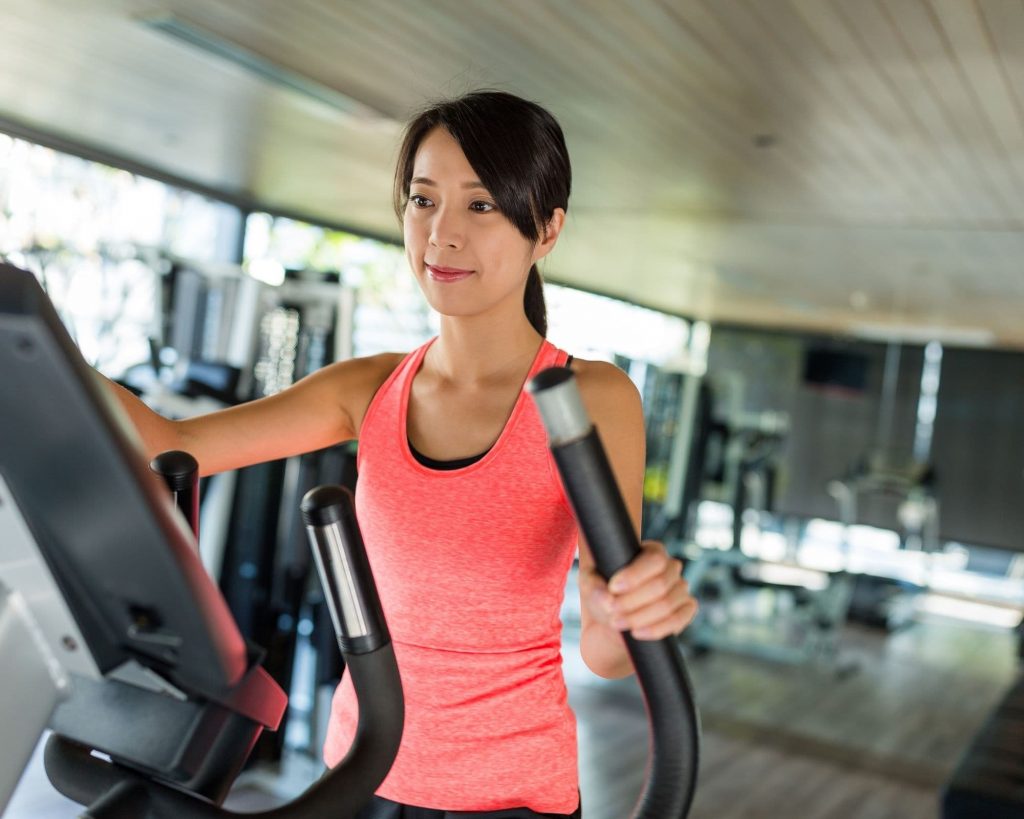 An elliptical is a versatile machine that can be used by people of all ages and fitness levels. It is an excellent option for a low-impact workout. In this guide, we will discuss the basics of using an elliptical machine. We will cover who should use it, how to set it up for comfort, and what program parameters to start with. Let's get started!
Who Should Use an Elliptical?
An elliptical is an excellent option for people of all ages and fitness levels. It is a low-impact machine that can be customized to each individual's needs, making it a versatile choice for many people.
How to Set Up the Machine for Comfort
The first step in using an elliptical is to make sure the machine fits your body. You will need to focus on your form and hand and foot placement on the device. Some models, particularly home models, may have an adjustable stride length.
The key is to stride comfortably in a way that doesn't strain your body.
The Benefits of Using an Elliptical
An elliptical provides a low-impact workout that is easy on the joints. It's a great way to get your heart rate up and burn calories. An elliptical can be a great way to ease back into a workout routine for those who are new to exercise. It can provide an excellent workout for a more seasoned exercise enthusiast!
What Program and Parameters to Start With
When you first start using an elliptical, it is essential to ease into the workout. This means starting with a lower intensity and gradually increasing the difficulty as your body adjusts. Most machines have programs that you can follow or create your own custom workout.
A good starting point is to begin with is a warm-up of five minutes at a low intensity. After the warm-up, you can increase the intensity for two minutes and then return to the lower intensity for one minute. Repeat this cycle for a total of 20 minutes.
As you become more comfortable with the elliptical, you can increase the length of time you spend at a higher intensity. Remember to listen to your body and stop if you feel any pain or discomfort.
Additional Tips for Beginners to Maximize Their Workouts
Here are a few additional tips to consider when using an elliptical to maximize your efforts and get the results you want.
Ellipticals can be used for cardio or strength training
Adjust the settings to make your workout more challenging
Don't hold on to the handles – this will work your core muscles
Pedal backward to target your glutes and hamstrings (and mix it up)
Increase the incline to work your upper body
Use a weight vest for added resistance
Start slow and progress over time as your body adjusts
Listen to your body and modify as needed
Different Types of Ellipticals and Which One is Best for You
The two main types of ellipticals are the front-drive and rear-drive. Front-drive machines have the flywheel in the front, while rear-drive machines have the flywheel in the back.
There are pros and cons to both types of machines. Front-drive ellipticals tend to be more affordable, but they can be harder to balance. Rear-drive ellipticals tend to be more expensive, but they offer a smoother ride.
The best type of machine for you will depend on your budget and your fitness goals. A front-drive device may be a good option if you are just starting out. If you are more experienced or looking for a more challenging workout, a rear-drive machine may be better.
Choose an Elliptical You Will Use Consistently
No matter which type of elliptical you choose to buy (or use at the gym), be sure to try it out before you buy it. Make sure the machine is comfortable and easy to use. Most importantly, make sure it fits your budget and fitness goals!
Happy elliptical-ing!