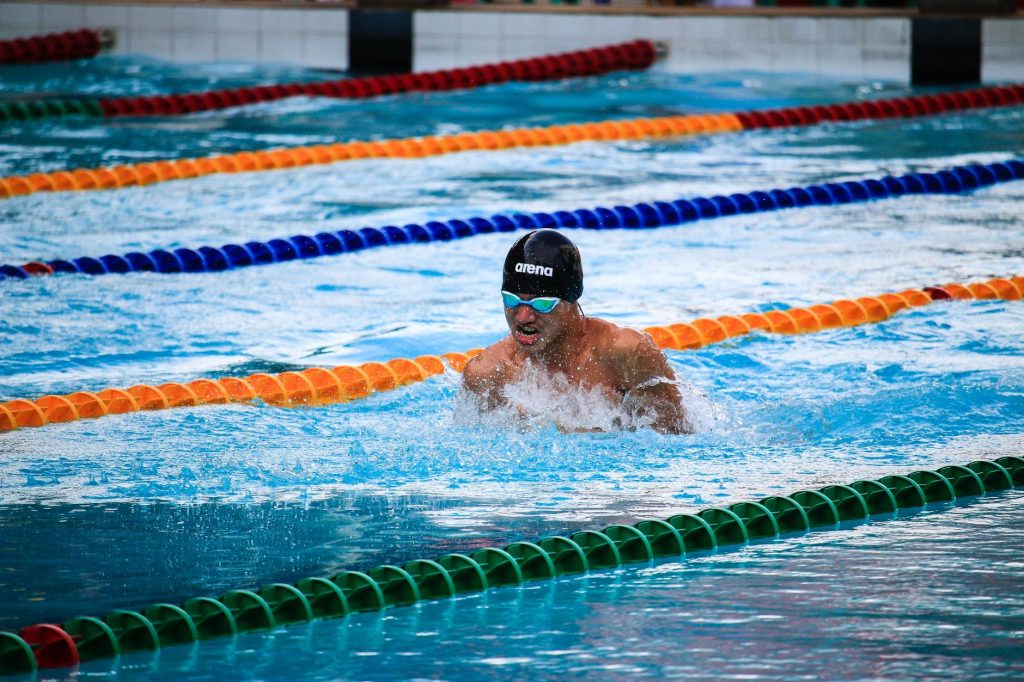 There are a lot of options to choose from for exercise. You can go for a run, hit the pool, join a gym, or invest in a home gym. In this blog post, we'll discuss the pros and cons of running vs. swimming so you can make an informed decision!
Running as a Workout
There are many benefits to running as a workout. It is a very effective way to burn calories and lose weight. It's also great for building endurance and improving cardiovascular health. Plus, it helps build bone density.
If you are considering running (or already are), here are the top reasons it's a great mode of exercise:
Easy to get started. Intuitively, we all know how to run without much need for "learning" as other workouts may require. All you need is a good pair of shoes, and you can head out the door.
It can be done anywhere. Whether you live in the city or the country, have access to a treadmill or not, you can always find a place to run. You can get outside for some fresh air and vitamin D or get in a good workout on a treadmill at home no matter what the weather is doing.
It can be done solo or with a group. If you're the type of person who prefers to work out alone, running is a great option. But if you like some company, there are plenty of running groups you can join too.
Are there any cons to running?
Here are a few things to keep in mind before you hit the pavement:
It may cause joint pain. Because running is a high-impact activity, it can put a lot of strain on your joints, especially your knees. If you have any pre-existing joint issues, running may not be the best option.
You need to be in good shape to start. Running can be tough on your body if you're not used to it, so it's important to ease into it gradually if you're just starting.
You can get injured easily. There is always a risk of injury when running, as with any physical activity. Be sure to warm up properly and listen to your body to avoid injuries.
Running can get monotonous. To many people, running is simply dull. You can mix it up by running with other people, trying new terrain, running in a beautiful location, or even trying interval training.
Swimming as a Workout
Swimming is another excellent workout option with a lot of potential benefits. Like running, swimming is a popular choice for workouts for many reasons that we'll discuss below.
Why swimming is an excellent workout:
Low impact exercise. One of the best things about swimming is that it is a low-impact form of exercise, meaning it is easy on your joints. This makes it a great choice for people with joint pain or other injuries that make high-impact activities difficult.
Builds muscle and endurance. Swimming is an excellent workout for your entire body and can help build power and endurance. Swimming is a perfect choice for anyone who wants to amp up their core and upper body strength.
Great for injury recovery. If you're recovering from an injury, swimming can be a great way to stay active while giving your body the time to heal.
Variety. When swimming, there are various ways to get from one end of the pool to the other to keep it interesting. This ranges from the four primary strokes to aqua jogging and dance.
Are there any cons to swimming?
Here are a few things to consider when it comes to swimming:
It can be monotonous. Just like running, swimming can sometimes get boring if you're doing the same thing repeatedly. Again, mixing it up with different strokes or locations can help alleviate this.
You need access to a pool. This is not as easy as finding a place to run since you need access to a pool to swim. If you live in an area without a pool or it's winter, swimming may not be an option for you.
You need the proper equipment. To swim, you typically need a few critical pieces of equipment: a bathing suit, goggles, and a swimming cap (optional). This can be an additional expense if you don't already have these items.
Shoulder injuries. Because swimming is an overhead sport, it puts a lot of strain on your shoulders. If you already have shoulder pain or other injuries, swimming may not be the best option.
So, Which is Better – Running or Swimming?
The answer ultimately depends on your individual goals and preferences. If you're looking for a low-impact workout to help with joint pain, swimming may be better. However, running may be a better choice if you're trying to build endurance and maximize your calorie burn.
Of course, the best workout is the one that you enjoy and will stick with, so choose the option that you think you'll be more likely to stick to in the long run. For many people, this might mean switching between the two! After all, there is a reason triathlons are a race-time favorite.