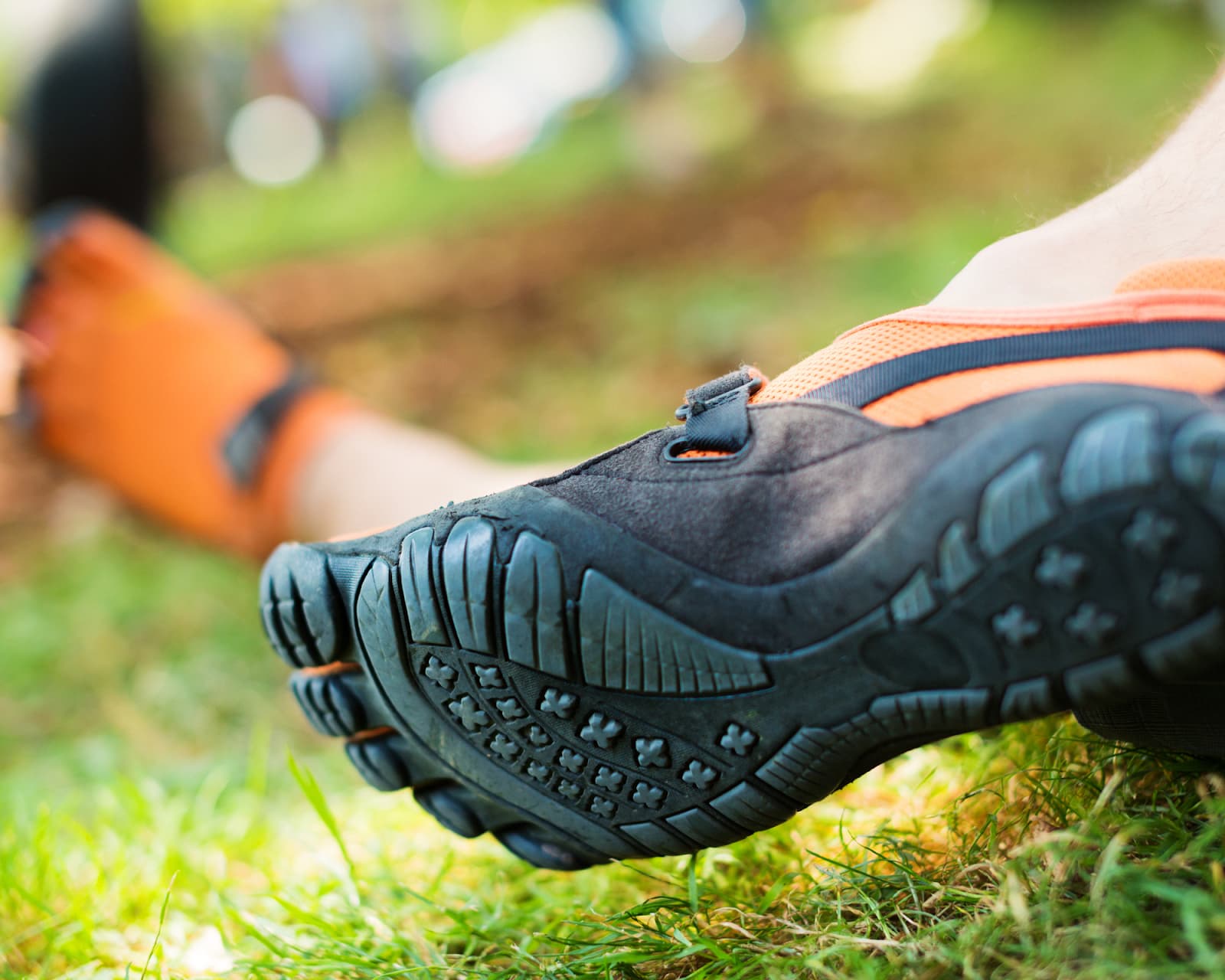 There is a lot of debate over whether or not it is safe to wear barefoot shoes while running. Some people believe they make you more prone to injuries, while others claim they are more comfortable and help you run faster.
In this blog post, we will look at both sides of the argument and try to conclude whether it is safe to wear barefoot shoes while running.
The Benefits of Barefoot Running
There are a few benefits of barefoot running that should be considered.
1. A More Natural Run with a Midfoot Ground Strike
First, when you wear shoes while running, you are more likely to strike the ground with your heel first. This can lead to injuries such as shin splints and stress fractures.
However, when you run barefoot, you are more likely to land on the balls of your feet or your midfoot (considered a more natural running technique), which can help to prevent these types of injuries.
2. Enhanced Core Activation
Another benefit of barefoot running is that it can help improve your balance and proprioception. Proprioception is the ability to sense where your body is in space.
This is important for runners because it can help you avoid obstacles and keep your balance while running. Plus, it activates vital core muscles in your abs, hips, feet, and ankles.
3. Balanced Muscle Strength of the Lower Body
Lastly, barefoot running can also help to strengthen the muscles in your feet and lower legs. This is because when you wear shoes, the shoes take on most of the impact and do not allow your muscles to work as hard.
Running barefoot allows your muscles to work harder and respond more appropriately to each stride.
The Risks of Barefoot Running
Now that we've looked at the benefits of barefoot running let's take a look at the risks. A few risks associated with barefoot running should be considered before making the switch.
1. General Discomfort
First, if you are new to barefoot running, you will likely be unaccustomed to the sensation of not having shoes on your feet. This can lead to some discomfort at first and may even cause minor cuts or scrapes if you are not careful.
2. Foot and Ankle Injuries
If you have any pre-existing foot or ankle conditions (or previous injuries), barefoot running may aggravate these conditions and cause further pain or damage.
This is particularly true if you suddenly switch your running technique, leading to overuse and strain of the lower body. Or run more exclusively on a treadmill.
So, is it safe to wear barefoot shoes while running?
The answer is that it depends. It can be safe if you follow the following steps:
If you are new to barefoot running, start slowly and be aware of the risks.
If you have any pre-existing foot or ankle conditions, talk to your doctor or physical therapist before making the switch.
Always lower your mileage and efforts when switching shoe types to allow your body time to adjust.
Consider designating special training days for barefoot running while still wearing your traditional shoes on other running days until you're ready to make the complete switch.
Be sure to warm up and cool down properly and listen to your body for signs of discomfort or injury.
The Bottom Line
Barefoot running has become more popular in the last decade. Now, there are a ton of options for barefoot shoes on the market. Is it for everyone? Definitely not.
If you're curious, it can certainly be worth a try as long as you initiate it slowly and safely. You can't go wrong as long as you listen to your body and trust your running instinct.
Happy Running!