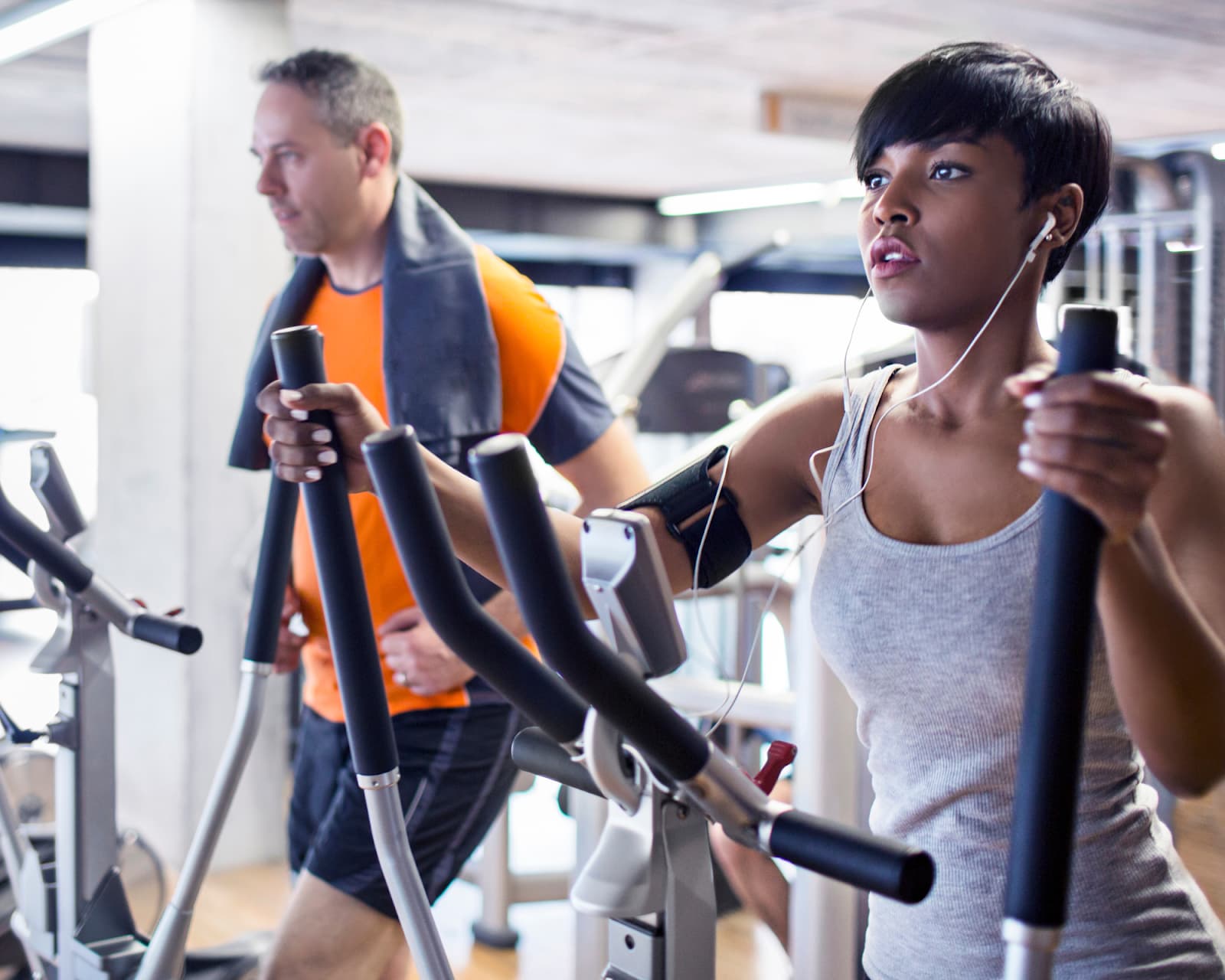 Do your feet go numb when you ride the elliptical? If so, you're not alone. This is a common problem that many people experience.
In this blog post, we will discuss the causes of foot numbness on the elliptical and what you can do to prevent it. We will also provide tips for choosing the suitable elliptical machine for your needs.
The Primary Reason Feet Go Numb on the Elliptical
The main reason feet go numb on the elliptical is the constant pressure between the feet and the footplates. This pressure can cause the blood flow to be restricted, leading to numbness. Additionally, direct pressure might be placed on one (or more) of the small nerves in the feet, which can also lead to numbness.
Other Reasons Your Feet Go Numb on the Elliptical
Other than direct pressure, there are a few other reasons your feet might go numb. Let's review the following:
1. You're wearing the wrong shoes (stiffer shoes tend to be more problematic)
2. Your elliptical machine does not fit your height well (too tall OR too short)
3. The pedals on your elliptical machine are too far apart
4. You have an underlying medical condition, such as diabetes or nerve dysfunction from low back problems
5. You're not using the elliptical correctly (i.e., with poor form or not enough variety)
Note: If you experience numbness in your feet that won't go away after exercise or with adjustments, seek medical attention immediately. If you also experience bowel or bladder control changes, increased pain, or numbness in your groin, this medical emergency requires immediate care.
How to Prevent Foot Numbness on the Elliptical
Now that we know some of the reasons why your feet might go numb let's review how you can prevent this from happening.
1. Make sure you're wearing the proper shoes. High-quality, supportive, yet flexible shoes will help prevent foot numbness.
2. Make sure your elliptical machine is the right size for you. If the machine is too big or too small, it can cause foot numbness. Some machines have adjustable stride lengths, while others don't. If you are having trouble finding one that fits your needs, you might consider ditching the elliptical altogether and choosing another exercise machine.
3. Check the pedals on your elliptical machine. If they are too far apart, it can cause foot numbness. You may need to be mindful of how you're placing your feet on the footplates or see if they can be adjusted for your normal foot width.
4. Use the elliptical correctly. Ensure you're using proper form and not overstriding, slouching, or gripping the handles too hard. You can also try gently lifting your heel off the footplate as you push forward with the ball of your foot (like you naturally would with running).
5. Be sure to mix up your workouts (on the elliptical and off). When on the elliptical, vary your incline, intensity, and speeds to prevent your lower body from getting too stagnant. Plus, don't forget to add other cardio and strength training to your weekly exercise routine. Variety is the key to preventing injuries and keeping your body guessing (which is a good thing!).
6. Talk to a medical professional. If you have an underlying medical condition, such as diabetes or low back pain, be sure to consult with your doctor or physical therapist before starting an exercise program
7. Take breaks during your workout. If your feet start to feel numb, rest and shake them out for a few seconds. Additionally, make sure you cool down properly after your workout and stretch your lower body (especially your calves)
Preventing Foot Numbness
Foot numbness can be uncomfortable and unsettling while trying to get in a good sweat session. Following these tips can help prevent foot numbness on the elliptical. If you experience persistent or severe numbness, be sure to consult with a medical professional.