Nordictrack Commercial 1750 Treadmill Review
The top selling model from the top selling manufacturer in the world.
Click our coupon link below, add the 1750 to your cart and a $40 discount will automatically appear in your shopping cart!
Click Here To Save $40 On The Commercial 1750 Now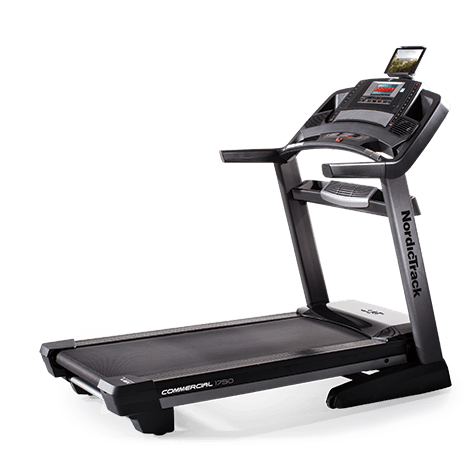 Nordictrack Commercial 1750 Treadmill
Rating: 5 stars –

Reviewed by TreadmillReviews.com
The Nordictrack Commercial 1750 is one of the most popular treadmills from one of the most popular manufacturers. Newly redesigned and upgraded for 2016, this amazing machine offers the best value on the market. For the price you can't find much better value. The 3.8 CHP motor is a nice touch at this price point, and the 22″ wide tread belt is a great perk. But probably the most useful feature is the ability to attach a tablet computer. Unlike most treadmills in this price range, the Commercial 1750 can actually shift to a decline as well as the standard incline. Assembly can be a pain on these higher end treadmills, so if you aren't experienced in putting these machines together, don't hesitate to pay extra for assembly. All in all this is a solid machine with great value, reliability and performance and is the winner of our Best Buy award in its price range.