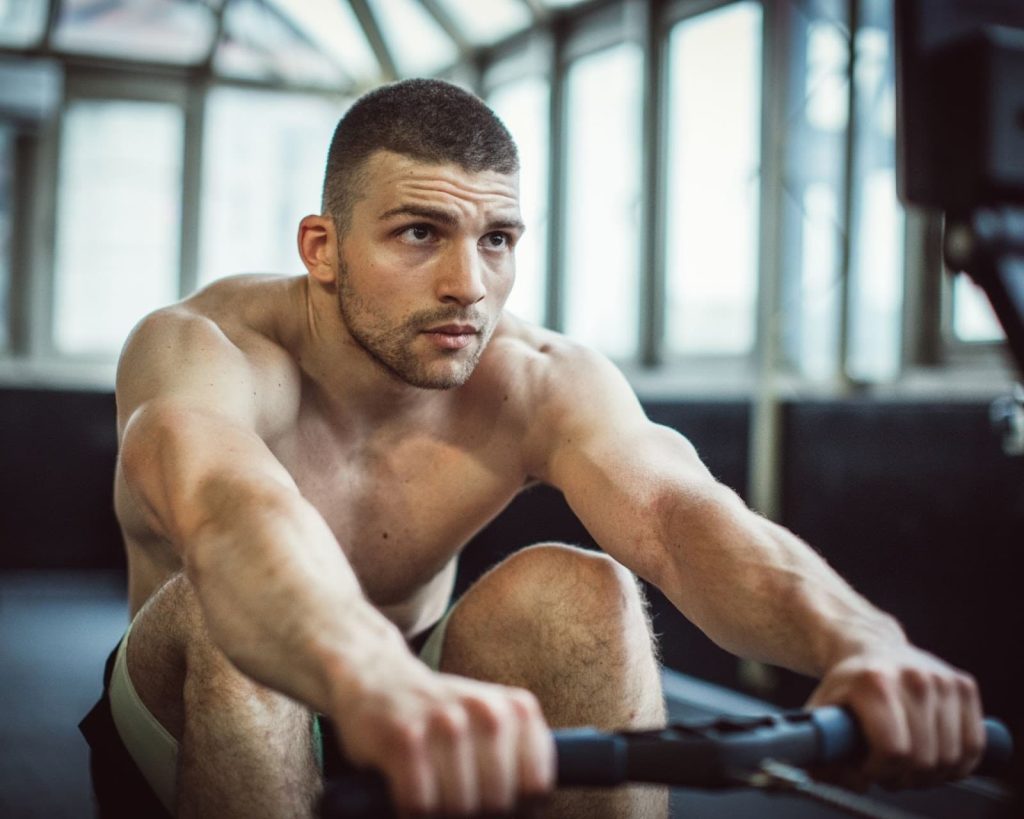 If you're looking for a way to mix up your at-home workout routine, look no further than your rowing machine! Rowing is an incredibly versatile exercise that can work multiple muscle groups simultaneously.
But sometimes, doing the same thing repeatedly can get a little stale. That's why we've put together three alternative workouts that you can do on your rowing machine – without ever having to row!
Mix Up Your Rowing Workout
Do you find yourself getting bored with your at-home workouts? If you're looking for a way to mix things up and have access to a rowing machine at home or the gym, here are some easy workout ideas.
For each workout, set a goal of getting through each exercise at least twice. You can choose to do a certain number of repetitions or set a timer for a specific period of time (like you do with a HIIT workout). The choice is yours, so choose what challenges you.
A Lower Body Workout with Your Rower
This rowing machine workout is for you if you're looking to focus on your lower body, this rowing machine workout is for you.
Backward lunge. Stand with your back facing the end of the rowing machine. Place one of your feet on the rowing seat behind you so that the ball of your foot is touching. Let your foot that is on the seat slide behind you as your move into a lunge position with the front leg bent. Repeat for 10+ repetitions on one side before switching to the other side.
Side lunge. Repeat what you did above for a backward lunge, except now you face the rower sideways!
Bulgarian split squat. Repeat what you did above, except now, instead of a lunge, you will simply complete a single leg squat with the leg on the ground.
Repeat 2-3 times.
An Upper-Body Combo Workout
This workout combo will target your upper body muscles, including your arms, chest, and back. Plus, it will force your legs to work simultaneously to get in the correct position.
Squat row. Stand at your rowing machine as if you were going to sit down. Grab your rowing handles and assume a squatting position (hovering over your seat). With your elbows bent, you can pull both handles straight back as you squeeze the shoulder blades together. Repeat for 15+ repetitions or until your legs fatigue.
Bicep curl with a squat. Repeat the setup above, except this time, keep your upper arms steady as you bend the elbows to complete a bicep curl. Additionally, you can mix up your squat position by widening your stance to do a sumo squat.
Tricep dip. Use the back of your rowing machine to complete 10+ triceps dips.
Push-ups. Now, turn around and use your machine to complete 10+ modified push-ups.
Repeat 2-3 times.
A Cardio Focused Full Body Shredder
If you're looking to get your heart rate up and break a sweat, this cardio rowing machine workout is perfect.
Side jump with burpees. Stand on one side of your rowing machine. Now jump from side to side, making sure you can safely clear the device. Before each jump, first, complete a burpee. Repeat 10+ times.
Front jumps with 180-degree jump turns. Now, turn and face your machine and jump up and over the machine (once again, making sure it's safe to complete). Now jump and turn 180 degrees to repeat it back to your starting position. Alternate which was you are turning for 10+ repetitions.
Plank crunches. Get into a plank position at the back of your machine so that both of your feet are on the seat. Hold good form as you bring both feet in toward your chest. Move with control in and out as far as you can for 10+ repetitions. Alternatively, you can try a plank pike instead of the crunch to mix it up.
Repeat.
Don't Be Bored with the Same Old Workout
Of course, you can mix up any of the moves listed above to create a custom workout. Make it as hard or easy as you want with less rest, more reps, and more sets.
The possibilities on a rower are great. Just turn on some motivating music and get moving. Don't let boredom or a plateau get in the way of your fitness potential!