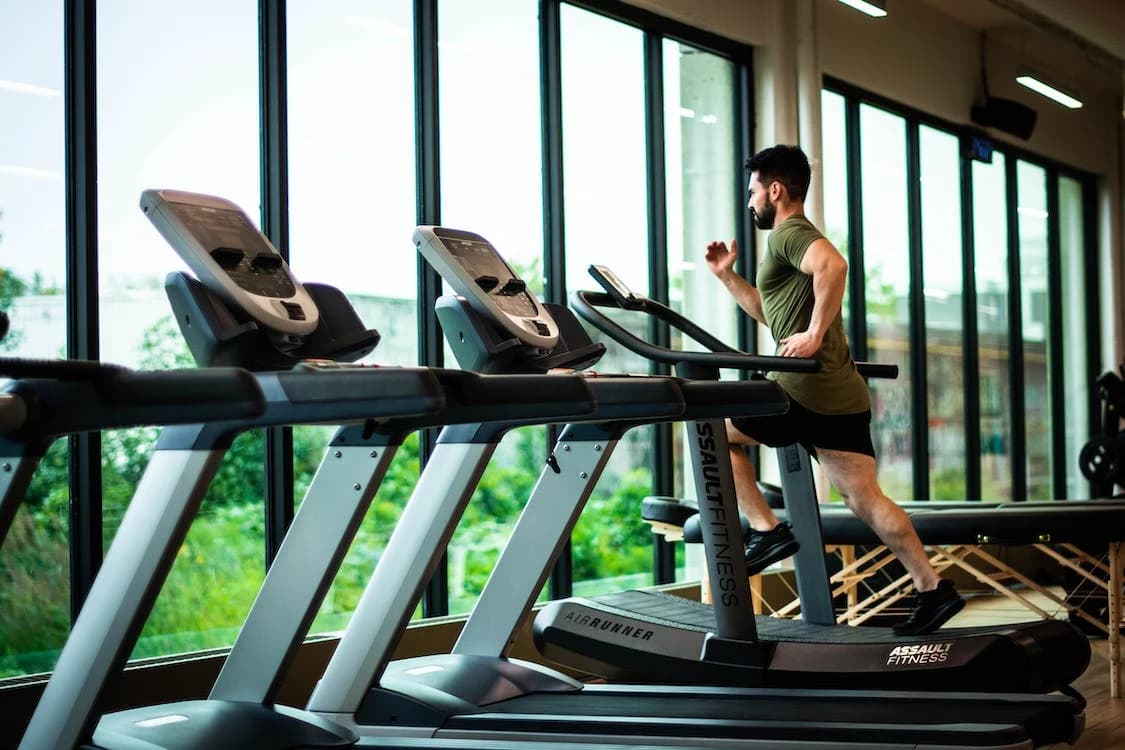 It's no secret that running outdoors is excellent for your health. Not only does it give you a good workout, but it also helps clear your mind and improve your mood. However, sometimes the weather isn't cooperating, or you just don't have time to go for a run.
Thus, you might wonder which type of treadmill is best for simulating your outdoor runs. Is it a curved treadmill or a standard treadmill? In this article, we will explore this below.
Can You Simulate Running Outdoors with a Curved Treadmill?
A curved treadmill has a lot of potential benefits that might make it ideal for runners who typically run outside. However, the only accurate way to simulate outdoor running is to run outside.
Let's review the benefits of a curved treadmill that outdoor runners love:
A curved treadmill promotes a more natural stride length and overall technique comparable to outdoor running.
Plus, the arced surface of a curved treadmill can also help reduce the impact on your joints compared to a traditional, flat treadmill.
Additionally, the belt does not self-propel, requiring you to generate more muscle power with each step – which can lead to a more effective workout. In fact, research shows that runners tend to work about 30% harder on a curved treadmill.
The drawbacks of using a curved treadmill:
Curved treadmills lack a lot of the adjustability that electric treadmills have. You can run or walk faster or slower, and that's about it. A curved treadmill might not be the best option if you're looking to simulate hills or speed.
Additionally, they are much more expensive than traditional treadmills – often costing more.
The benefits of running outdoors when you can:
No treadmill is going to cut it when comparing it to running outside. Running outdoors also has a lot of its own benefits, like being able to take in the fresh air and getting vitamin D from the sun. For mental health and varied terrain, you simply can't beat the great outdoors when weather and time permit for mental health and varied terrain.
Other Options for Simulating Outdoor Running
Sometimes you just can't get outside for a run, whether it's the weather or a time constraint. So what are you to do? If you're interested, try a curved treadmill. But this option isn't available to everyone.
Let's review other options for running inside:
You could try an indoor track. Most gyms will have one, which can be a great place to get in a quick run or walk.
If you're looking for more of a challenge, you could use an incline on the treadmill. You can gradually increase the incline until it feels like you're running uphill.
Choose a treadmill with immersive training options. For example, iFit technology paired with a NordicTrack treadmill can take you outdoors via an HD screen. Plus, your treadmill will automatically adjust to hills and terrain for a more realistic feel while running inside.
Alternatively, ditch running when you have to be inside and try cross-training with other types of cardio equipment, swimming, and weight lifting. A balanced weekly workout routine that allows breaks from running will ensure that you can continue running outside with reduced risk of injury or burnout.
Bringing the Outdoors Inside?
If a busy schedule, rain, snow, cold, or heat is getting in the way of an effective running workout, you can try a curved treadmill or inclined treadmill.
At the end of the day, there is no perfect way to simulate running outdoors. However, many options can come close enough to keep your running strength and stamina up when you can't be outside. It's essential to find what works best for you and your schedule.