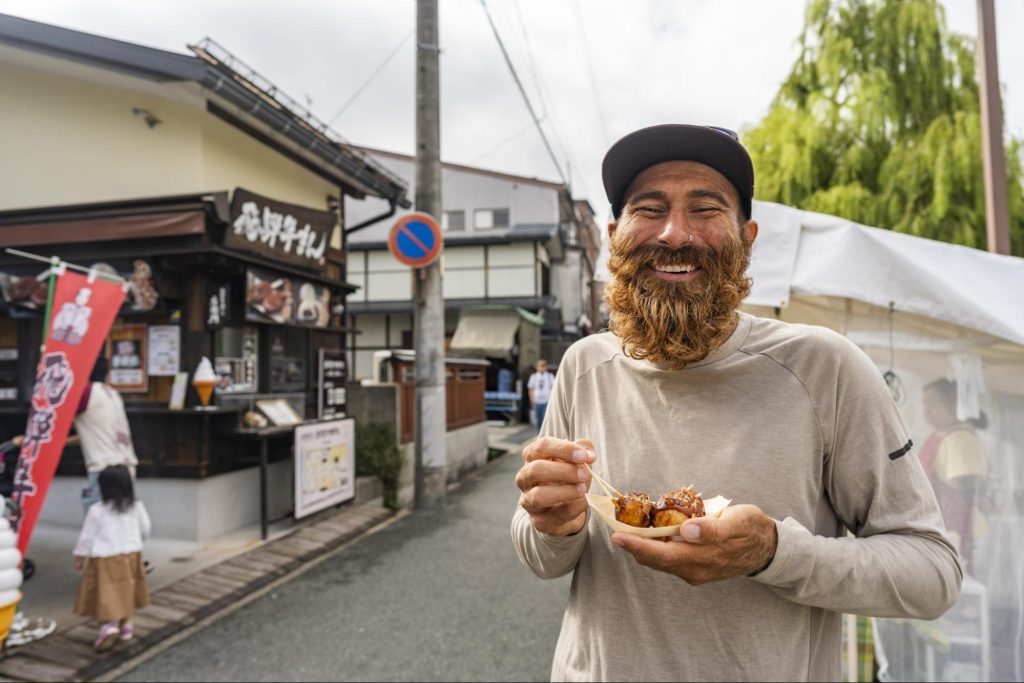 Photo courtesy of iFit.com/blog
If you think about professional athletes, physical therapists, and long-distance runners, the next thought in your mind probably doesn't correlate with cancer – but unfortunately, one of the running world's best, Tommy Rivers Puzey, is going through a battle with just that.
Medical Diagnosis
Currently, Tommy is in a hospital in Arizona, and is being treated for a cancer of the lung called primary pulmonary NK T-Cell lymphoma. At first, Tommy thought he might be experiencing symptoms of coronavirus or pneumonia, but as his condition deteriorated after finishing a shoot for Craft Grand Canyon, his family knew something more serious was happening. Between coughing up blood and having trouble breathing, a trip to the emergency room was in order; and after a span of three weeks, doctors in Scottsdale were finally able to diagnose Tommy with cancer.
Tommy was placed into a medically induced coma on a ventilator at the end of July, and currently has a skilled team of medical professionals working on his treatment.
Thankfully, a community of thousands has rallied behind Tommy and his family to help him battle his disease – a rally known as #runwithrivs. People from all over the world have come together to help support Tommy and his family as he continues to battle this terrible condition.
Tommy's Backstory
Tommy was born in New Mexico and raised in Oregon, and was always playing sports with his older brother – until they were both introduced to long-distance running. After they attended Brigham Young-Hawaii, Tommy continued educating himself and running in local races, especially ones in Costa Rica. Tommy's breakthrough with training came when he noticed that he was being beaten by porters – men that carry the luggage of travelers up the 6000' stretch of the island – and eventually teamed up with them.
With the introduction of carrying weight to elevation above sea level, Tommy's running improved tremendously…but that's not the only area where he wanted to excel. He got accepted to Northern Arizona University and entered the doctorate of physical therapy program, eventually working with top athletes around the entire world.
Now, Tommy and his family reside in Flagstaff, Arizona, where he works as a physical therapist and massage therapist. In his free time, Tommy trains for marathons and is very active within his community, and also contributes to the iFit program through NordicTrack – an integrative personal training platform that encourages and motivates thousands of participants through virtual workouts!
How To Get Involved – #runwithrivs
Coming up on August 3rd, 2020, iFit is hosting a fundraiser for Tommy called #runwithrivs. Through this fundraiser, participants can choose to do one of the workouts on iFit with Tommy, and each mile that is logged will count as a dollar donated to Tommy and his family as he goes through treatment and recovery. This virtual running challenge essentially allows you to tag along with Tommy while doing something he adores – even though you don't have to specifically run! You can go on a hike, go kayaking, ride your bike, whatever it takes in order to get some miles logged for Tommy.
In essence, this Run with Rivs challenge is to help Tommy's family focus on what is important right now – and that is to help him get better and recover, instead of worrying about the hospital and medical bills. If you are unable to complete the challenge with donated miles turned dollars, don't worry, there's also a GoFundMe page to help Tommy and his family cover their medical expenses during this time as well.
Update: On August 6th, iFit reported that supporters in 81 countries came together and ran a total of 106,517 miles! Because of this amazing support from around the world iFit is donating $106,517 to the Puzey family to help them during this challenging time. This is an incredibly generous donation and it all happened because of the amazing support of athletes around the world.
We hope for the best when it comes to Tommy and his recovery from this terrible disease – we're rooting for you, and the thousands of others that are backing you to get well!