Updated: 2/21/2017
Our updated 2017 Sole Treadmill reviews lineup are below. Sole is one of the top brands in the space and make a very solid treadmills, which is why the F80 model is one of our Best Buys and one of our highest rated.
There is a chance you have never heard of Dyaco before. But you have almost certainly heard of their child companies, such as SOLE Fitness, Spirit Fitness, Spirit Medical Systems, XTERAA Fitness, Fuel, and Intrepid. If you don't know the names, take a glance at some of the equipment, such as treadmills and ellipticals, next time you are walking through a gym. These are some of the most influential brands in health and fitness today.
Since 2011, Dyaco has been the international distributor of SOLE Fitness products. Of all they have to offer, perhaps the most popular (and effective) pieces of equipment sold under the SOLE name has been their treadmills. Strong, simple to use, and straightforward, this brand has avoided the trap of many to get too technical and instead stuck with what made treadmills a cherished fitness option in the first place: the workout their provide.
In this review we look at the current series they have to offer.
2017 Sole Treadmill Summary
Sole treadmills, another sister brand, are a common sight in commercial gyms these days. They are one of the higher end series, and popular with people who want a hardcore piece of equipment that they can really rely on. In fact, this review found that people tend to look at Sole treadmills as the brand for serious athletes that want to zone out, not be distracted by unnecessary frills.
But don't let that fool you. These models still have plenty of features to keep you satisfied, even if they lack some of the tech goodies that other brands, like NordicTrack, possess. One is the smart compatibility that allows you to sync through Bluetooth to your phone, computer or tablet. This helps you keep track of your workouts, goals, and progress.
Here are the six models we looked at in this review, each of which was updated for 2017 to feature that mobile app compatibility.
New Sole F Series
---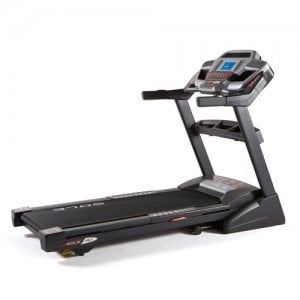 New Sole F63 Treadmill
3.0 CHP motor, LCD 6.5" display, preprogrammed workouts or customization in manual mode.

---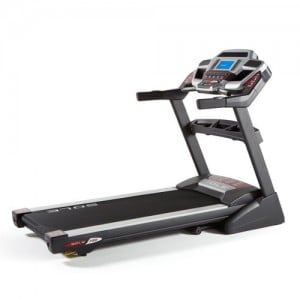 New Sole F80 Treadmill
3.5 CHP motor, 22″ x 60″ belt for easier running when you have longer strides, 9.0 " LCD screen with quick controls to change speed and incline without missing a beat.

---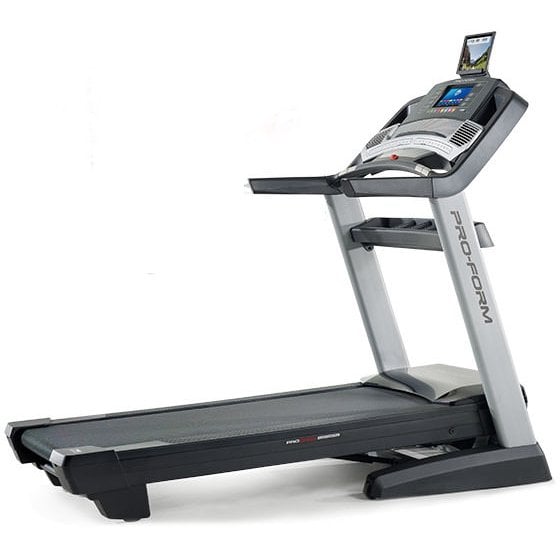 New Sole F65 Treadmill
3.25 CHP motor, 7.5" backlit LCD, advertised as a combination between the F63 and F80 models for something in between.

---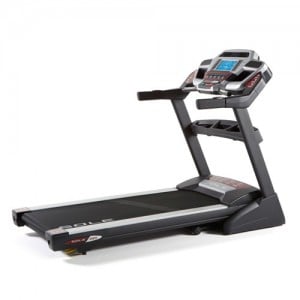 New Sole F85 Treadmill
4.0 CHP motor, 10.1″ commercial grade screen, this is the most powerful model of the F series, plus it folds for space saving.

New Sole S Series
---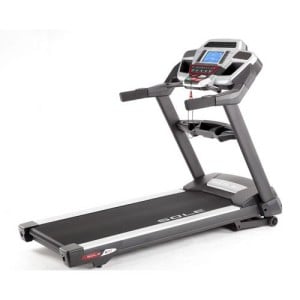 New Sole S77 Treadmill
4.0 CHP motor, 10.1″ LCD screen, this is a similar model to the F85, but it has the widest deck of any Sole treadmill.

New Sole T Series
---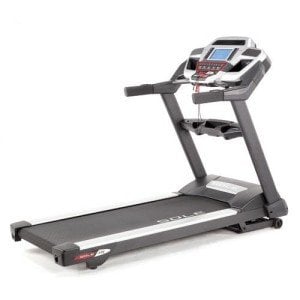 New Sole TT8 Treadmill
4.0 CHP motor, 3" rollers for less noise and friction in the belt, 6 levels of decline, and 15 levels of incline.

---
The Pro's About Sole
Power – Every one of the Sole treadmills has a powerful motor, with the top models clocking in at 4.0 CHPs. In spite of this, rollers keep friction from building between the belt and deck, reducing noise and eliminating that mechanical whine that can be so deafening in other brands. The horsepower also means a consistent workout, whether it is a long or a short run/walk. So it won't start to lag, and is perfect for multiple users for the same reason. Ten people could take turns running for an hour, one after another, and it wouldn't slow or overheat. Which is one reason these are so popular with gyms.
Price – In spite of the features and the fact that most of these are technically commercial grade, the price for these treadmills is surprisingly low. The cheapest starts at just $999, and the most expensive is $2,499. People who have shopped for treadmills online know that the sturdy ones, especially those that are commercial grade, are often thousands more. That makes the Sole treadmills a bargain, especially since they have added Bluetooth tracking.
Intended Audience – Treadmills tend to be aimed at people who want to lose weight, which this brand is certainly great for. But Sole is advertised more for those who are already athletes, who want to maintain and improve their performance. It lacks the TV or touchscreen of other styles, and is focused on getting results by paying attention to the workout itself. This is a benefit for those who don't want distractions like web browsing, which could cause them to slow down or give less than their best.
Our General Opinion On The Sole Treadmill Series
On the downside, people who are hoping to catch up with Netflix while they are working out aren't going to have that option here. But if you want a serious workout, without the glitz and glamour or tech heavy machines, this is the treadmill for you. Each one is commercial grade, or close to it. The models all come with powerful motors, noise dampening rollers, and LCD or LED displays that connect through Bluetooth to keep track of your workout data effortlessly. All of this makes it a great option or serious fitness buffs not looking for a more casual piece of equipment.
In the end, our review is a positive one. Sole has been a big name in the fitness business for quite some time and they continue their reputation for excellence. Their long running belt is perfect for long legs, preprogrammed workouts are convenient for targeting specific goals, and their incline settings allow you to burn extra calories without ramping up your speed. Though the 12 MPH speed maximum does certainly give you freedom over your runs, if you choose.
Add on the warranties, which give you lifelong security, and you have a winner of a treadmill for an awesome price.