Last Updated: 9/10/2022
The 920E is a popular home elliptical that gets consistently good reviews from happy customers. But we wanted to make sure it was as good as everyone was saying. Our experience with the SMART Endurance 920E was great! The 920E stands out with a great display and a very reliable build. It's an elliptical that you can work hard on with every confidence that it will keep up with you.
Buying The ProForm Endurance 920E
We purchased the ProForm Endurance 920E for $1099. We caught a great deal on a sales event that ProForm was having where they significantly reduced the price of the 920E. It's unclear how frequently you'll find the 920E as this price point though. It's not uncommon to see the 920E listed between $1000-$1500, which is why we've added it to this price category for home ellipticals.
The ProForm Endurance 920E Was Built For Heavy Use
This elliptical will fit the needs of a wide range of users — from those looking for a cardio supplement to the user who plans on using their elliptical for the sole means of exercise day in and day out.
Can support daily use by multiple users. The 920E has a heavy flywheel and lengthy warranty that adds loads of confidence to this elliptical's durability.
Offers a broad selection of onboard workouts. The 32 onboard workouts paired with a free 30 day iFit subscription offer more workout options than most home cardio equipment. This is a great way to ensure that you'll never get bored with this elliptical.
The ProForm Endurance 920E Is Our Top Pick For Ellipticals Between $1000-$1500
Not only was our experience with the 920E great, but we also chose this elliptical as our BEST BUY for ellipticals between $1000-$1500. But the choice was tough because this price range holds many well-built and featured packed home ellipticals that score well in build-quality, available features, and subscription service. Study the specs below to see if the 920E is your top pick, too. If not, you can also see ellipticals that made the cut for our list of best ellipticals.
Want To See Our List of best ellipticals? Click here.
---
The ProForm Endurance 920E Elliptical
Build Quality 5/5
MODEL OVERVIEW
Drive: Front drive
Flywheel Weight: 25 lbs
Stride Length: 19"
Step Up Height:
Handlebars: moving and stationary handlebars
Product Weight:
Max Weight Capacity: 325 lbs
Footprint: 69.3" H x 36.5" W x 68.25" L
Electrical Requirements:
Warranties: Lifetime frame warranty, 3-years parts, 1-year labor
Return Policy:
The ProForm Endurance 920E Elliptical
Features & Accessories 4.7/5
Incline Range: 0-20 degrees, digital adjustment
Resistance: 24 digital resistance levels
Display: 7" Smart HD Touchscreen Display
On-Board Workouts: 32 on-board workouts
Speakers: yes, aux plug for projecting mobile device audio
Fans: yes
Water Bottle Holders: yes
Bluetooth: Bluetooth is available for pairing HR monitors but not for audio
Heart Rate Monitoring: EKG grips on the stationary handlebars
USB port: yes
HDMI port: no
Tablet Holder: yes
The ProForm Endurance 920E Elliptical
Subscription Service 5/5
Name: iFit
Brief Description: iFit has a large library of workout videos tailored to an elliptical. Select from a wide range of classes that focus on intervals, high intensity, beginner content, and more. Participate in virtual runs around the world, cross-training with floor workouts, and fitness tools like an activity and nutrition tracker.
Cost: Free for 1 month when you buy the 920E from NordicTrack. $39/month for a family plan after your free trial expires.
User Profiles: 1-5, depending on pricing.
Class Varieties:
Studio elliptical classes
Running through world-renowned scenic locations
Virtual walking/hiking around the world
Google maps tool to follow custom routes
Floor exercise videos
Community: Join group challenges, make your own group challenges, and post to the forums to discuss different workouts and share your results.
Subscription Limitations:
Other:
iFit automatically adjusts your elliptical's resistance and incline as you follow the instructor-led workout video.
The access to iFit on this home elliptical makes a huge impact on its use and versatility.
Bottom Line Review Of The ProForm Endurance 920E Elliptical
This is a great elliptical that would suit most users really well. We wish that ProForm would follow suit with a lot of competitors by adding Bluetooth capable audio, the 920E really has all the other "extras" you'll find on a great home elliptical. If you're not excited about the SMART Endurance 920E, check out the competition below…
Check Out The Competition
4.5 Stars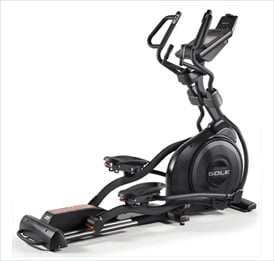 4.5 stars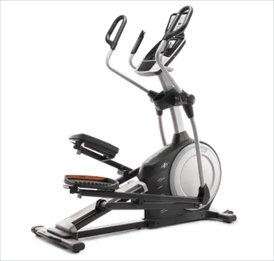 4.4 Stars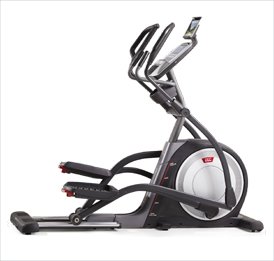 Read More Popular Elliptical Reviews:
Best Place To Buy The ProForm Endurance 920E Elliptical
Treadmillreviews.com always recommends purchasing equipment directly from the manufacturer. This provides easier access to customer service, returns, and warranty disputes. You can also find discount codes and coupons online for saving a bit of cash on your purchase when you order through the manufacturer's website.